I asked my Twitter and Facebook chums to offer up some tips for newbie cut flower patch folk…this is what they came up with….I will add others if and when they arrive on my time line.
Wendy
@eastbournewrite
says: "don't try 2 hard. Grow a few varieties well, hardy annuals are easy and cheap. Sow now if poss for stronger earlier plants."
Quite right…it's easy to get carried away trying to grow 100 different varieties in your first year….though having said that….feel free to buy 100 packets of seeds from yours truly. If you wish to sow hardy annuals directly into the soil…you want to be super quick about it…in fact I think the soil is cooler than is usual for this time of year and so it may be too late. However…you can sow in pots and overwinter your seedlings…then plant them out in spring.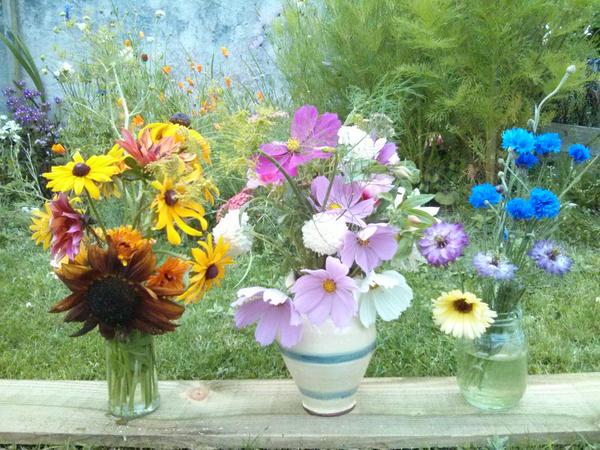 "feed soil take time to make weedfree and edge it"
…whilst I rarely feed my own soil, I do add plenty of organic matter…home made compost is my fav…I can never made enough of the stuff. Edges are another very good and often overlooked point …sharp and clear edges to your border will help stop nasties creeping in…keep them maintained and your life will be easier and your patch will look more organised, making your neighbours boil over with envy and desire.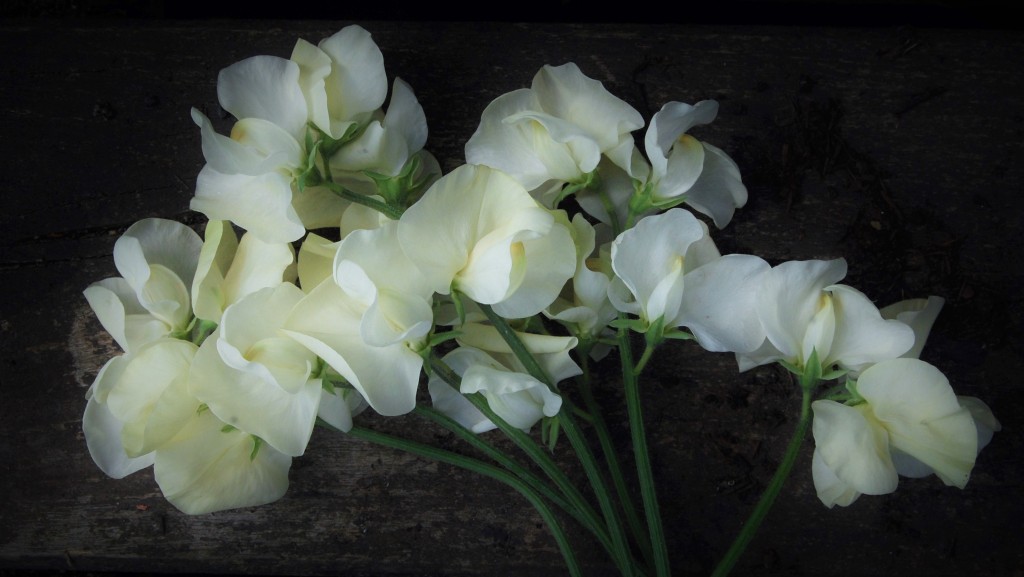 @PlantPasssion says "Sow Ammi in the Autumn as they perform better"
…actually…this is something I overheard Claire say on Twitter…so it's not verbatim but it's worth a mention….my autumn sown Ammi are always twice the height and bushiness of spring sown ones…though it must be said that spring sown ones will go on later into the season…I myself sow in both the autumn and the spring but that's just the maverick, rock and roll lifestyle that I choose to adopt.
Sarah Beattie grows flowers among other goodies in her French garden @sarahbeattiegra. Sarah has some VERY wise words!
"buy from Ben! ;-) seriously tho' fresh seed helps avoid nongermination disappointment Sow some in autumn Some in spring…"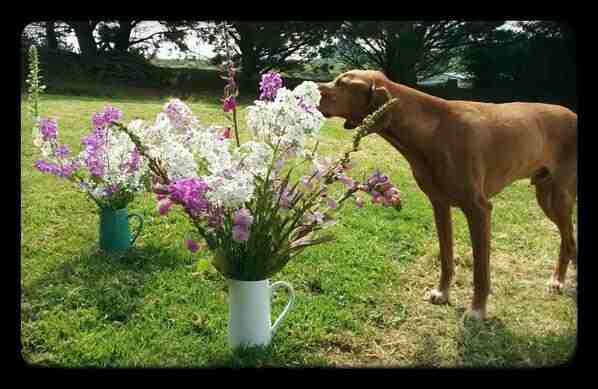 Benjamin Higgledy of @higgledygarden (that's me that is) says,  If sowing direct into the soil in spring…don't sow too early….if the soil is too cool, your seeds won't germinate…leave it until at least mid April…beginning of May for those north of the border. Hardy annuals generally produce more flowers that half hardy annuals and are marginally easier to grow"
Lorraine Pullen "Dont plant the rows too closely together as I did at first you just end up with lots of tall stringy plants that blow over easily, less is more 😀"
Thank you Lorraine…I sow or plant up my rows at a foot apart…this works well for me…I can easily reach the middle of the beds from both sides.
Betty Higden  "Tip: if you have the room start some Sweet pea seeds off now for early flowers next year. But remember to 'treat them hard', as soon as they have germinated put them outside in a cold frame for the winter."
Quite right…'treat em mean keep em keen!'. I usually sow all of my Sweet Peas in spring but that's because I forget to start some in Autumn. …I know a chap who sells a BRILLIANT Sweet Pea collection!
Amanda Russell   "Keep cutting for more flowers"
Short and sweet from Amanda! Yes…especially hardy annuals…these are flower making machines….some half hardy annuals like Cosmos will also keep producing….plants like Nicotiana, less so. My 'Seeds To Sow In Autumn' collection is made up of hardy annuals…it can be sown in spring too….and is swimmingly good value.
Sarah Curtis   "Give your self twice as much room as you think you'll need and the the plants will fill it!" 
ha! Yes! …although, equally…don't bite off more than you can chew…if you can't keep on top of the weeding the whole exercise may become dispiriting.
Christopher Shepherd  "My tip is this….. Make sure you leave enough room to actually get in there and cut them off without trampling through a sea of plants damaging them. Err like I did this year"
…we've all been there Christopher…I've made some Higgledy 'Mega beds' in my time…they are tricky to manage. Here's a guide to: Preparing beds for a cutting patch.
Teresa Stirling  "Don't plant too close together…and stake/support the bu**ers! :) "
…My plot is pretty sheltered so I don't need to stake my flowers…but if your patch is in any way exposed it's worth it. You can stretch pea netting across the bed at a height of about a foot….let the flowers grow through it….
Rose McKerrell
says: "Meticulous bed preparation and lines for ease of weeding. Fence out furry pests.Try lots of Bens seeds to c what works 4 u !"
Straight lines make your life SO much easier when you are weeding…when plants are grown up you wouldn't be aware that they had been sown in lines, if a natural look is what you are after.
Thank you to all the contributors for their top tips…you are super, smashing, great!