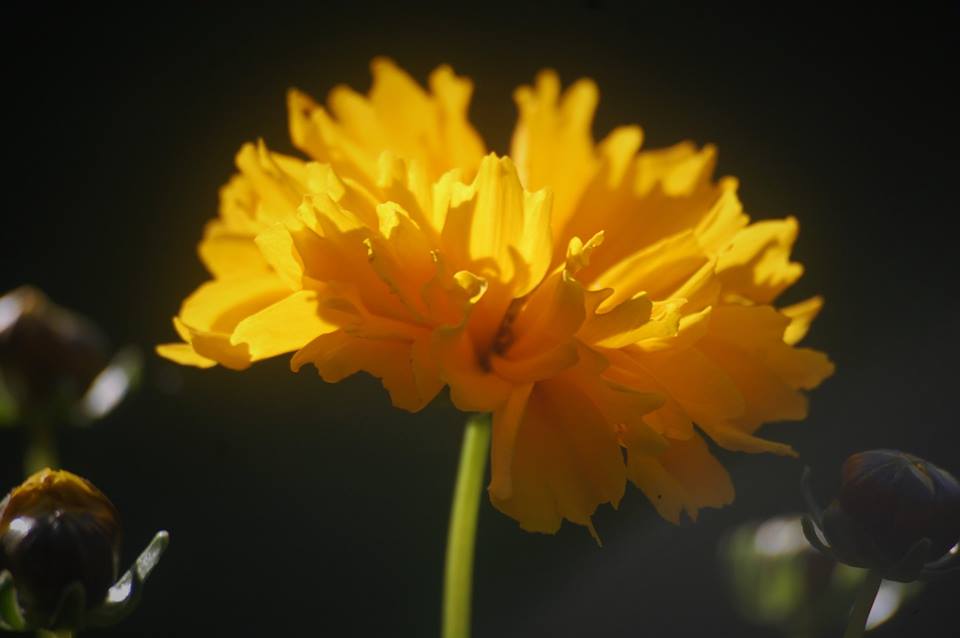 Coreopsis Grandiflora 'Early Sunrise' is a handsome beastie indeed and a cheery beastie too. You can treat him like an annual and he will flower from a spring sowing. This year a sowed some in my 'Builder's Bucket Garden'. They took a while to flower but they are unbeatable for that late summer egg yolk yellow. I know some folk don't like yellow flowers…I've never held that view myself…I think it's a 1970's thing…and I was too busy on my Raleigh Grifter to give a monkey's about flowers or their colour.
I have known folk have this flowering in July from a spring sowing…but it seems to take me longer to get them to bloom…I'm probably just too soft on them. The following year a July flowering is not a problem. The plants are very productive…I tend to take all the flowers off a single plant at a time…then it should have a second flush in September. Then after I harvest the second crop I cut the plant right down to a couple of inches and let it ride out the winter.
The boffins at the RHS have give Coreopsis 'Early Sunrise' an award of merit…and not to be outdone the Umpa Lumpas at Higgledy Garden have awarded 'Early Sunrise' a Medal Of Magnificence In Yellow.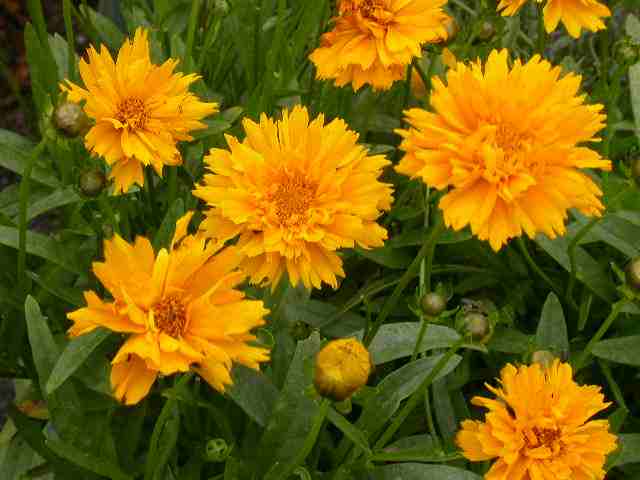 Coreopsis can also be sown in September…in fact I shall be sowing some in about ten minutes. I barely cover the seed as they like a bit of light to get them germinating. I sow in three inch square pots…I will overwinter them in my garden tunnel (when I replace the cover! grrrrrrrr)…and then plant them out in April.
Kind regards
Benjamin Higgledy.