Higgledy Flower School 2016. #7.Perennial Flowers For The Cut Flower Garden.
What are perennials?
Here's a definition from the jolly clever folk at the Royal Wotsit Club:
"The term 'perennials' is used loosely by gardeners to indicate those plants which grow in beds and  borders, which are not trees, shrubs or bulbs. They are the 'summer colour', the 'border flowers' and make up a 'flower garden'.
The two terms commonly used by gardeners are:
Perennials This is used for all non-woody perennial plants, including herbaceous perennials. It includes those which are evergreen or semi-evergreen such as Bergenia (elephant's ears), epimedium, hellebore, Stipa gigantea (an ornamental grass).
Herbaceous perennials differ in that all the stems die back in late autumn and early winter. The roots then survive below ground during winter, shooting again in spring. Well known examples include delphinium, geranium, miscanthus (an ornamental grass) and sedum.
To be more botanically precise, the following applies:
Perennials plants usually live for many years (those described as 'short-lived' perennials may only live for a few years) and vary substantially in shape, size and habit
The foliage may be evergreen or die back in winter
It should be noted that the term perennials is often used by gardeners to exclude woody plants (trees, shrubs and sub-shrubs). However, botanically, 'perennial' just means plants that live for many years, so can be applied to woody plants too"  The RHS
Why Grow Perennial Flowers For Cutting?
The vast majority of my cutting patch is made up of hardy annuals and half hardy annuals…I only keep one dedicated bed set aside for perennials. This is simply because I'm a fan of trying new flowers and combinations every year, something which annuals flowers lend themselves to very easily. However it is great to have the reliability and consistency of Perennials. Perennials are tougher than annuals and are less fused about changeable weather. Last year was a tricky year for annuals…but the perennials just sauntered along as normal.
Perennial Flowers I Grow In My Cutting Patch.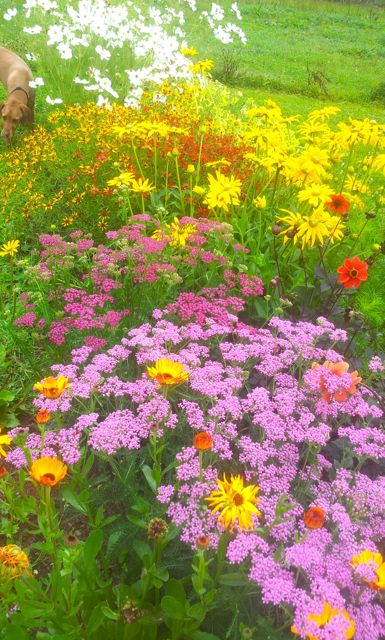 *Achillea 'Cerise Queen'. I have always loved Achillea…charming fellow with impeccable manners. Achillea 'Cerise Queen' is my favourite for cutting…I may add 'Summer Pastels' for next season too. 'Cerise Queen' will happily flower in the first year and is easy to grow.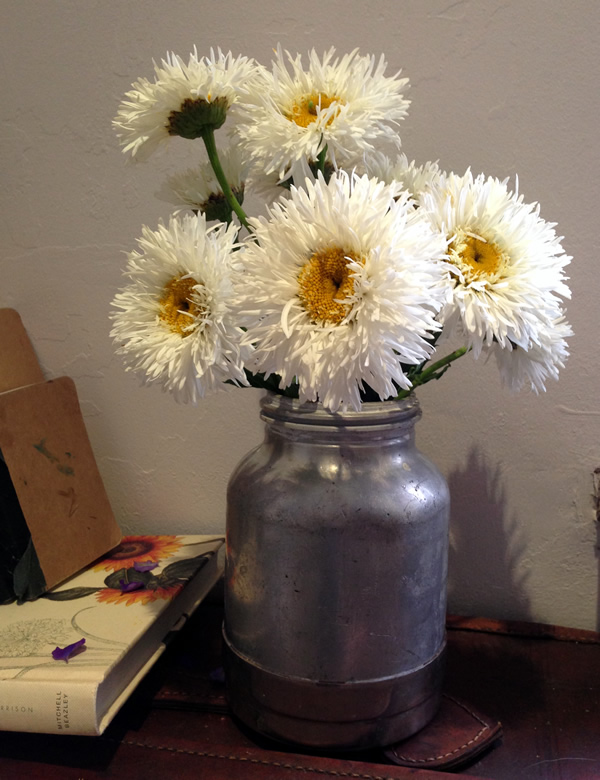 *Chrysanthemum 'Crazy Daisy'. 'Crazy Daisy' is that unusual alloy of quirky and elegant…very bright and cheerful and also very abundant. Plants can be divided in Spring to expand your crazy empire.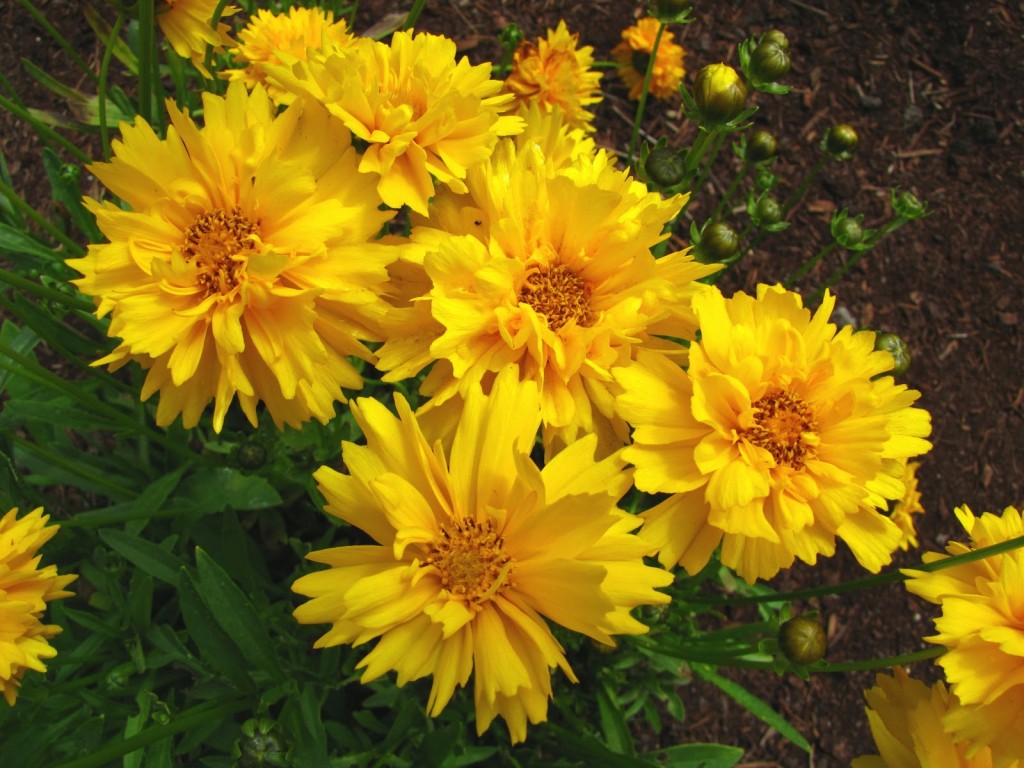 *Coreopsis 'Sunray'. These are delightful fellows indeed, easy to grow and fun to have loitering about in your cutting patch. 'Sunray' is unusual for a Coreopsis in that in the right conditions it will be flowering in just 12 weeks from sowing…but it doesn't really get its skates on until the second year. I know some people don't like yellow flowers… but…well….I could never get my head around that anyway! 😉 Yellow flowers ROCK!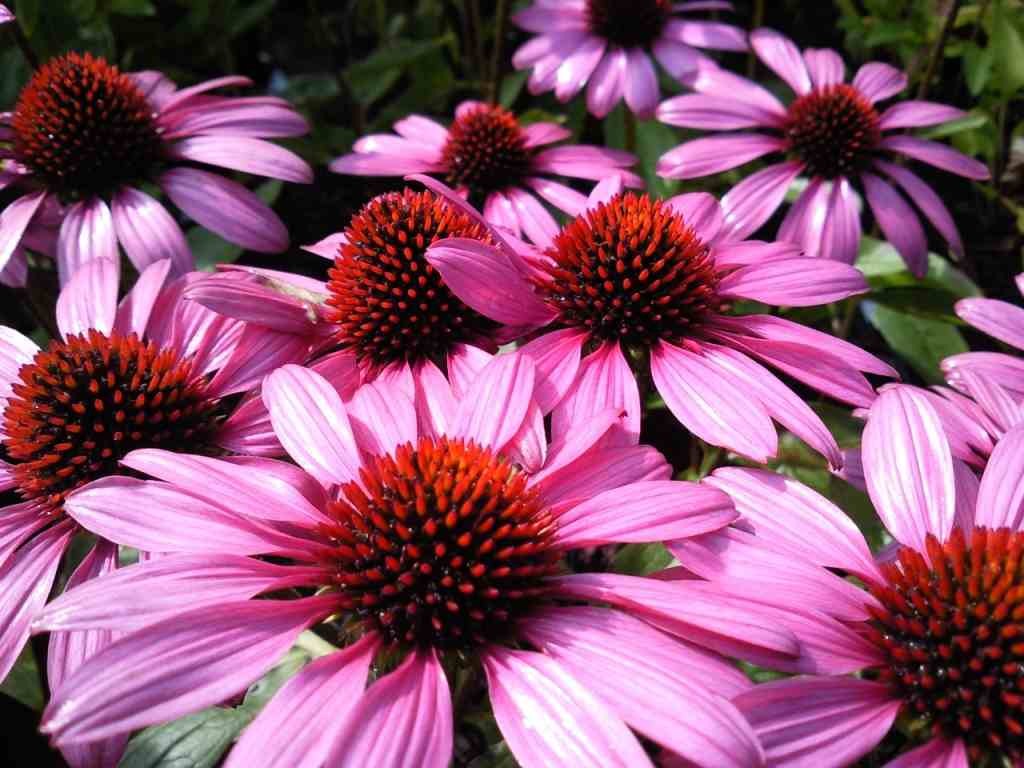 Echinacea. Echinacea are a 'must have' in my opinion…not only are they some of the most stunning flowers known to mankind but the Native Americans held the flower in great mystical regard…and what is good for Sitting Bull is good enough for me… I love the vivid 'Deep Rose Pink'and the uber groovy 'Primadonna White'.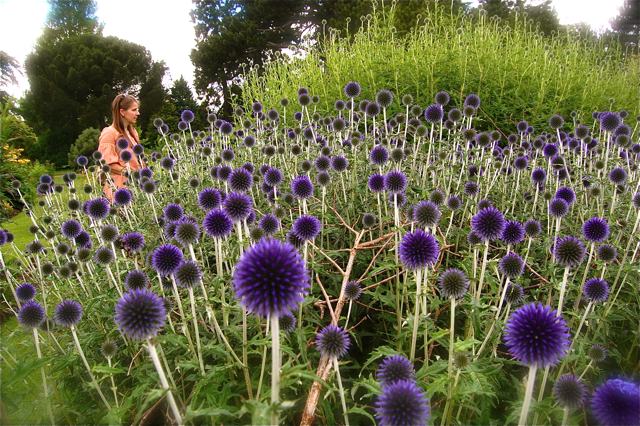 Echinops may only produce a few flower heads in their first year…but after that they will romp away like nobody's business and all will be well with the world…they self seed too so you will have plants to give to your chums. I grow 'Ritro'…it's the more intense…more blue…more 'spoinky' one of them all in my opinion.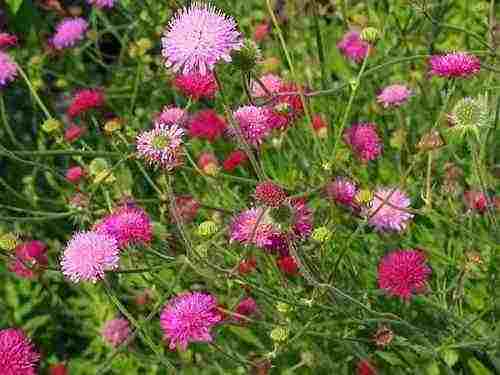 Knautia 'Melton Pastels'. I have nine Knautia plants spaced at about 18 inches apart…they seem to flower forever.'Melton Pastels' has stunning flowers on willowy stems. It was the first Knautia I grew for cutting and it is the only one I still keep on in the patch.
I shall be sowing more of these up in April and shall let you know how they come along.
Kind regards
Benjamin Higgledy
Related rambles:
*What Flowers To Grow In The Cutting Garden