It's a great confidence boost knowing that my customers at Higgledy Garden include some of the best garden writers in northern Europe and it's positively smug inducing when one of them offers to pen some words for your website.  A big thank you to Constance Craig Smith.
For some reason my  own bank of Tithonia photos are somewhat lacking in verve…I shall hunt some more out from my customers and add them to this article in the coming days.
Benjamin Higgledy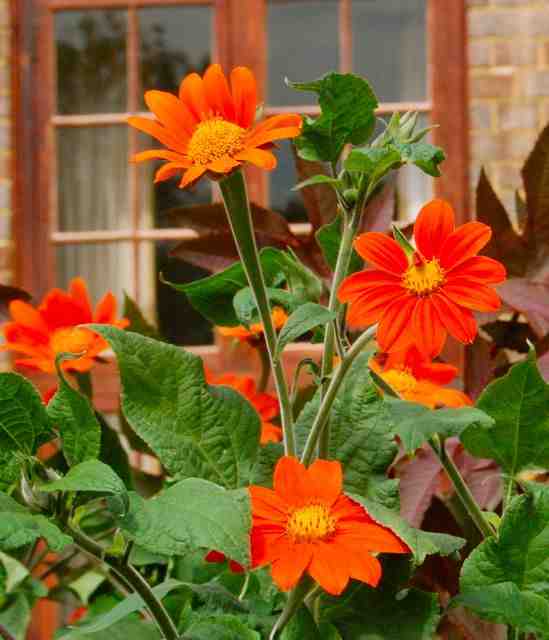 Higgledy Flower School 2016. #11. Tithonia rotundifolia.
Why do so few people grow tithonias? If you like lots of late summer colour of the sort
because I don't know of anywhere that sells them as plug plants (although I'm sure there
must be such enlightened nurseries).
Provided you get good seed, such as that supplied by Mr Higgledy, they are pretty easy to
grow. I had close to 100% germination from mine in 2015. The experts tell you to start them
off in late spring but I was impatient and sowed mine indoors in a propagator in late March,
which meant I had to nurse them on through some cold, damp weather. As I should have
deduced from their Mexican antecedents, they're not keen on the cold or on wild fluctuations
of temperature, so this year I'm going to sow them a bit later; I might even go wild and make
two sowings. A coldframe is definitely a help in growing tithonias, but not essential – keep
them indoors until there's no more risk of frost, and once they're outside remember to cover
them with horticultural fleece at night. Do watch out for slugs and snails, which will devour
the young plants unless you're vigilant.
calendula. The bright orange, daisy-like flowers have a yellow centre and are carried on tall,
branching stems which can reach 6ft. Mine started flowering in late August and went on for
ages – right up until the first frosts, in fact. I planted some next to the deep purple Salvia
'Amistad' and that was a brilliant combination. They also look great against a backdrop of
plumbago or Clematis viticella, or mingling with dahlias or penstemons. They will need some
discreet staking, but they're quite airy plants so one cane should be enough to support them.
I was rather proud of my tithonias until I posted a picture of them on Twitter. A few other
gardeners responded with pictures of theirs and I realised that mine really weren't that
impressive, in fact (probably because I'd sown them too early) they were rather second-rate.
My Twitter friend Sarah Beattie sent photos of banks of giant tithonias growing in profusion
by the side of the road, but she lives in south-west France where it's a bit warmer than
London. Then I went to visit an NGS garden in Ealing, just up the road from me, and the
tithonias were enormous. So I suppose it just proves what good plants they are that, despite
mine being the runts of the litter, I can't wait to grow them again next year.
Constance Craig Smith.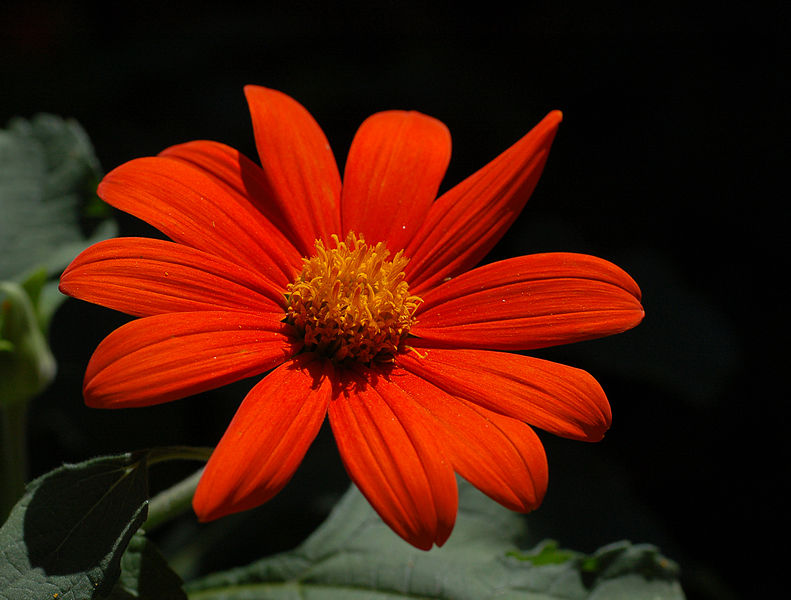 NB: Last season in the shop I stocked the wild form of Tithonia in the shop…for 2016 I have changed this to the better behaved 'Torch'…I suspect the plants up the road from Constance were in fact 'Torch' as they tend to get that tall, even in the UK.
Higgledy Tips For Growing Tithonia From Seed.
*Sow March to April in trays, pots, etc of good seed compost in a propagator or warm place. If you can't keep these Mexican bambinos in a warm place then sow them later.
*I have made successful outdoor sowings in May…but it needs a good summer…2016 is going to be a belter!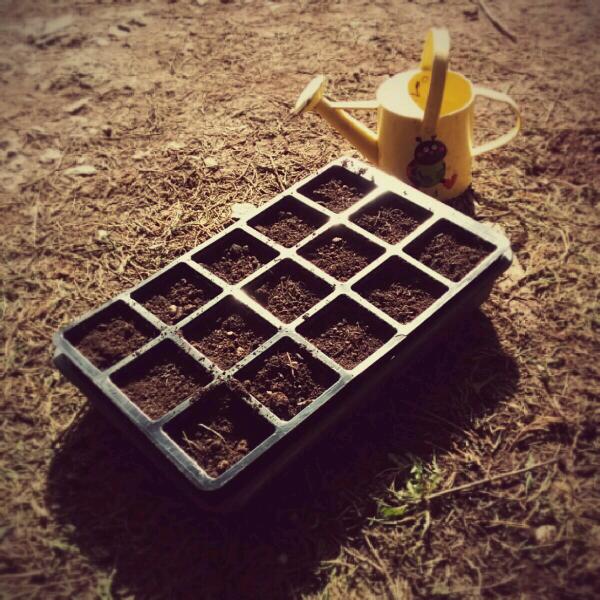 *Sow your seeds in well drained compost, just covering the seed with compost, but do not exclude light, which is needed for germination. Germination usually takes 7-21 days.
*Keep your Tithonia seeds damp during the germination process…but not waterlogged.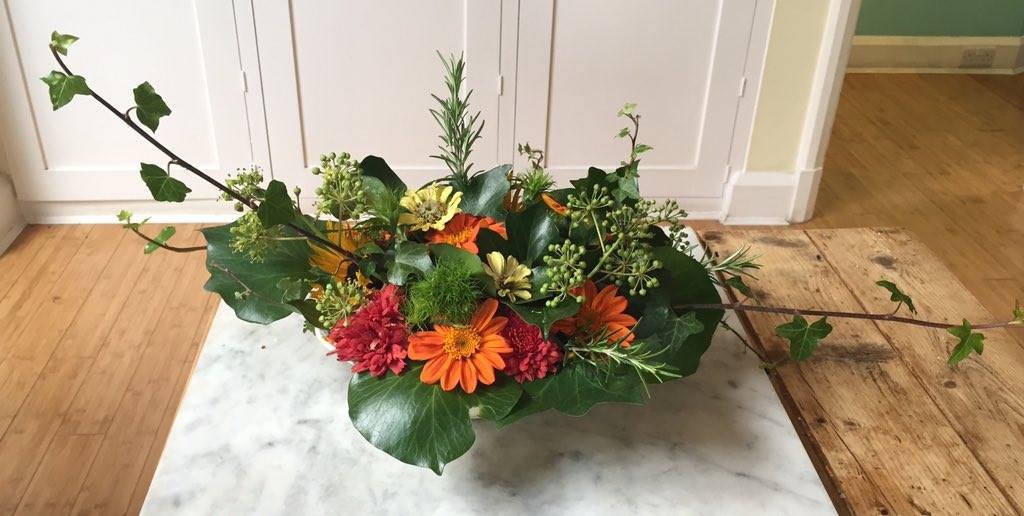 *When all chances of frost are over…harden off…then plant outside to a spacing of about a foot.
*Dead heading (or cutting for the vase) will keep your Tithonia flowering longer.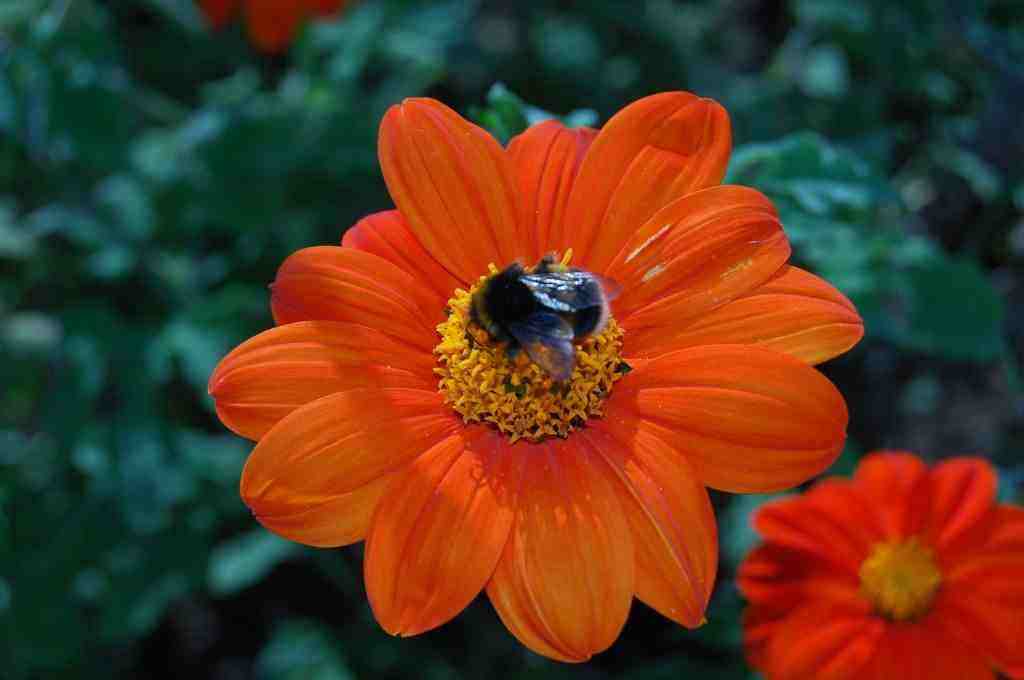 *Take care when picking Tithonia as it has hollow stems and they can break easily.
*If we have a rubbish summer….we will have rubbish Tithonia…sad but true…let's get over it and move on.
*From seed sowing to flowering should take about 14 weeks.
Thank you again to Constance…who can be found on Twitter chatting away about Gardens and….tortoises… :) For a range of gardening articles written by Constance click over to 'MailOnline'.
Kind regards
Benjamin Higgledy.
For some  other posts in this series 'Higgledy Flower School 2016', see below:
*Biennial Flowers #6
*What Flowers To Grow In The Cutting Garden #3