Higgledy Flower School 2016. #18. Cosmos.
NB. A big thank you to Facebook and Twitter folk for letting me share their flower pics.
Cosmos are some of the majestic heroes of the cutting garden. Big  and blossomy, easy to grow, and they last well in the vase.
Here's  what Monty had to say about Cosmos when he wrote an article in The Mail back in 2012:
"I grow three different types of cosmos, two of which are annuals and have to be re-sown every spring and one, Cosmos atrosanguineus, which is a tuber and can survive for years with a little loving care.
The two annuals are Cosmos bipinnatus and Cosmos sulphureus. Both are native to Mexico and South America, and both are tender annuals, so will only withstand the lightest touch of frost. 
I sow both in seed trays in March and April, pricking the seedlings out into plugs or pots and planting them out when the last hint of frost has gone.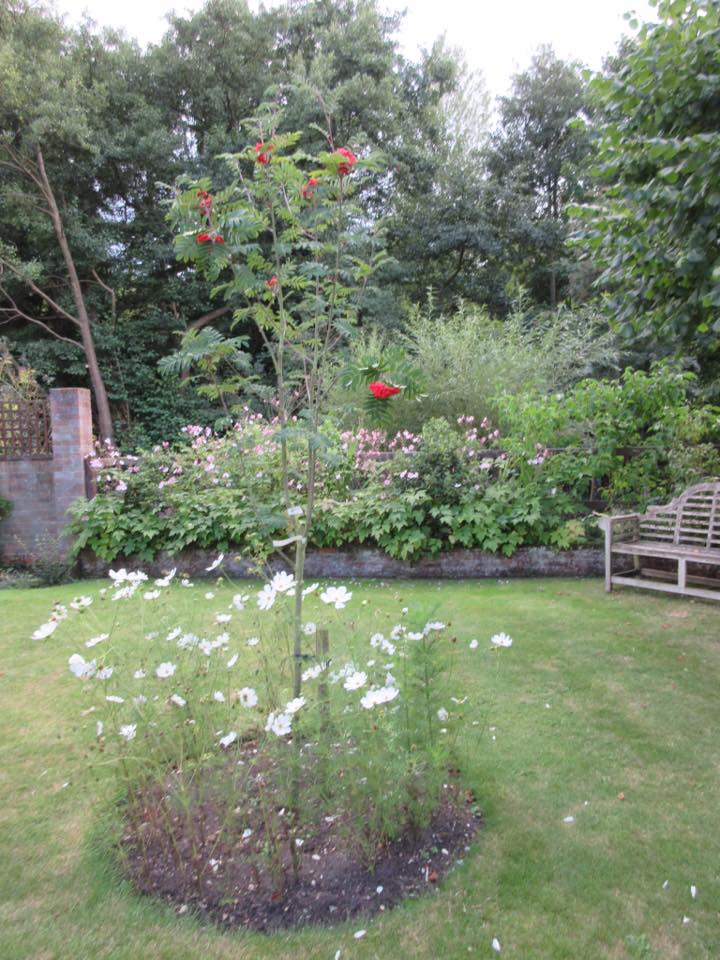 Cosmos bipinnatus is a multi-stemmed plant with lovely ferny foliage.
The flowers are elegant, open daisies that will go on being produced until the first frosts if they are dead-headed regularly.

When dead-heading cosmos the trick is to cut the stem right back to the first leaf, rather than just pulling the flower head off.
The two varieties of C. bipinnatus that I like best are the tall white 'Purity' and the plum-coloured 'Dazzler', which changes its colour as it fades to a magenta shade of pink. (At Higgledy, Instead of 'Dazzler', I prefer to grow 'Sensation' as I think it has a greater range of tones.)
'Purity' works well in this garden because it will reach 122cm (4ft) tall, so it can be placed in among perennials and appear through their growth."
The Don.
Link to: The Higgledy Seed Shop Of Dreams.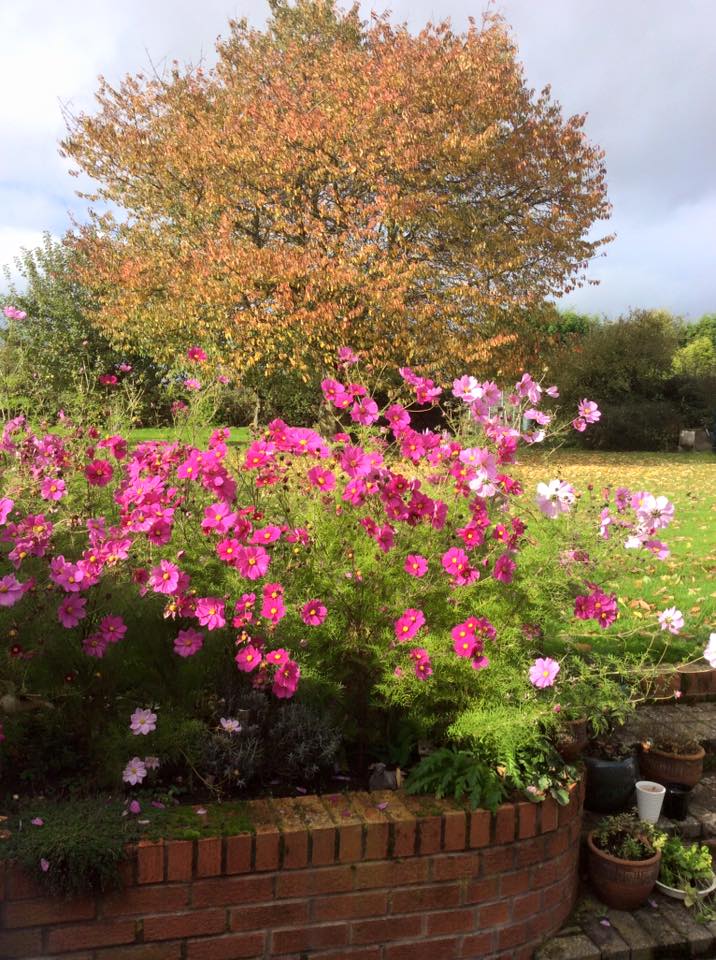 Although I am always chewing at the bit to sow seeds in March, in my experience they can easily become leggy and weak if they are sown then…I think it pays to just hold off until April…unless you've got lights and a heated greenhouse…which is far too geeky for my tastes and not really 'going with the flow'.
I also found some great growing tips in Alys Fowler's great column that she pens for The Guardian…Alys says: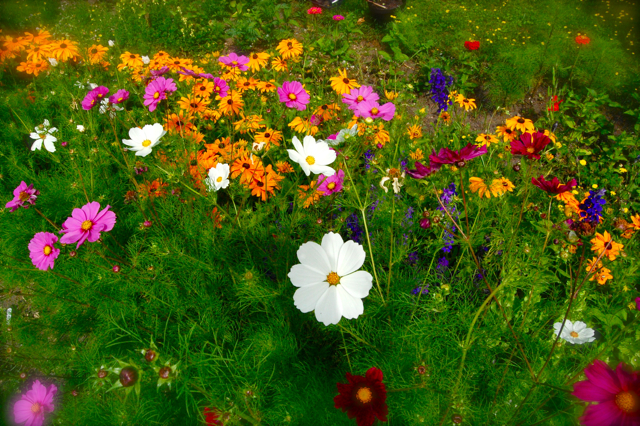 "It is best started off in a tray indoors. You can direct sow, but if the soil is cold, it will take an age to germinate. Cosmos germinates most readily at 15-25C and takes about a week at these temperatures.
Cosmos seed needs light to germinate, so sow on the surface or cover with vermiculite. The soil must stay moist, so cover the seed tray with a propagation lid or clear polythene bag and leave on a warm windowsill. When large enough to handle, prick out seedlings into large modules or 9cm pots and harden off in a cold frame or under fleece.
Plant out when the danger of frost has passed, usually around mid-May. They may need staking if you are somewhere windy, but pinching out makes for a sturdy subject. Once planted, nip back the tip with your thumbnails to a lower set of leaves, and you will get a nicely branching plant. Tall varieties should be 45cm apart, shorter ones 30cm."
The Mighty Alys.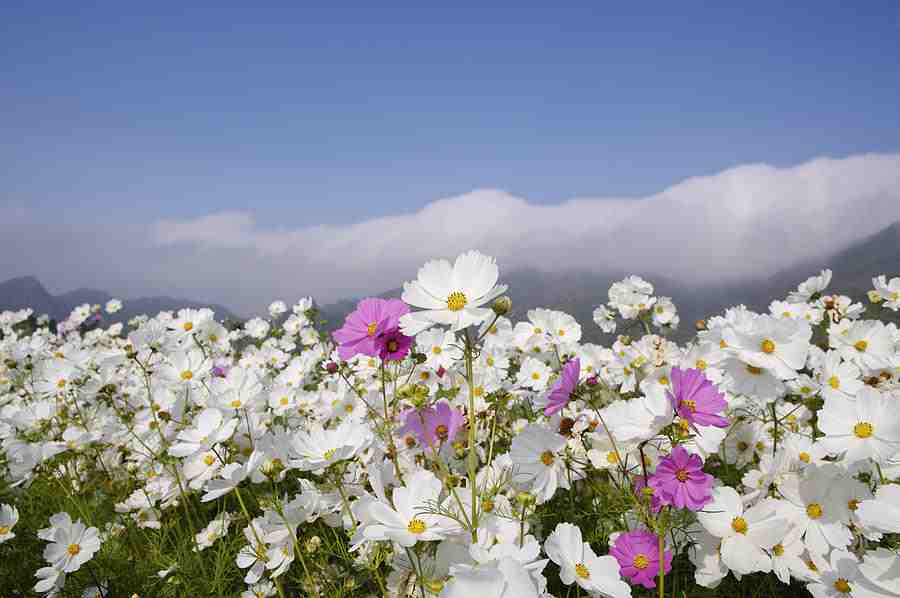 Instead of pricking out seedlings into 9cm pots…I sow a couple of seeds straight into 9cm pots…then if two grow I dispense with the smallest…generally you get more seeds than you need in a packet… 'pricking out and potting on' is one of the few gardening jobs that I don't enjoy, so I try to avoid it….I know for some folk it's the highlight of the year. Horses and courses and all that. Down here in Cornwall it coincides with the time that it's possible to get into the sea with a 2 mm wetsuit…my hobbies start to conflict!
Higgledy Garden Tips For Growing Cosmos From Seed.
*Either direct sow your cosmos seeds direct into the soil after all threats  of frost have disappeared….or sow six weeks earlier in pots…in a greenhouse or on your windowsill. Best just not be in too much of a rush to get them started…one bit of frost and our Cosmos chums will keel over…and you will be all sad…guilty….and be in the shallows of  despair….well…maybe. I sow mine from April (undercover)…outside after 15th May (after the frosts have been chased off to Scotland)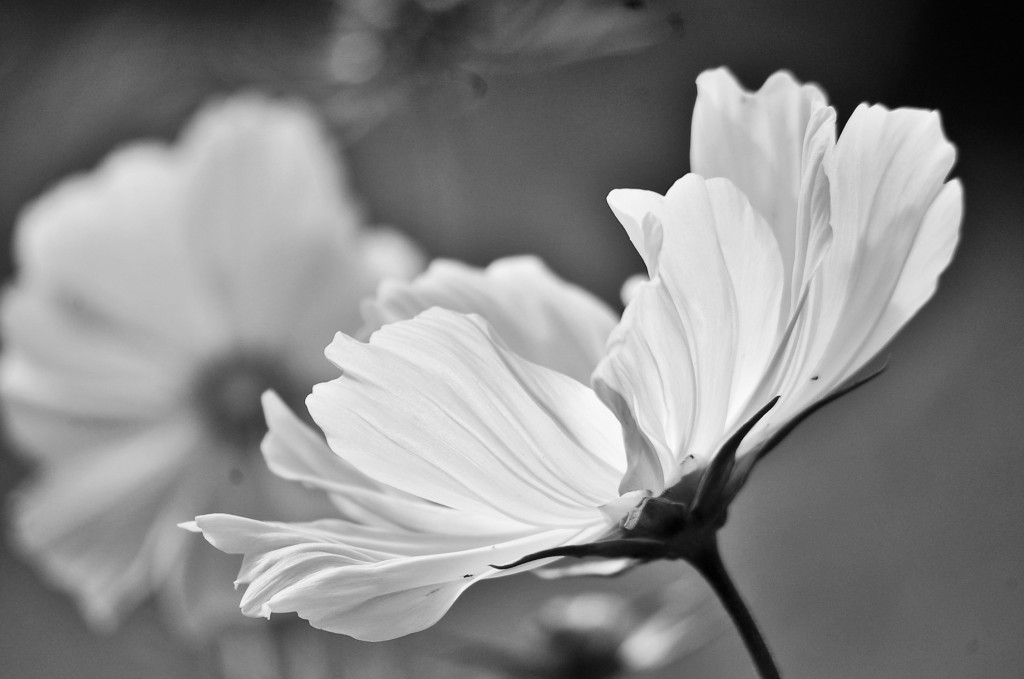 *Prepare the bed you are going to grow them into…make sure it gets lots and lots of sun and is weed free. Add some home made compost if you have some but not manure which will be too rich.
*I thin my seedlings to a foot apart…many other flower folk sow two feet apart….either way your plants will need staking if your site is exposed.
I hope this of some use.
Kindest regards
Benjamin Higgledy.
Related posts:
Higgledy Flower school #15 Nigella.
Higgledy Flower School #16 Briza.
Higgledy Flower School Introduction.