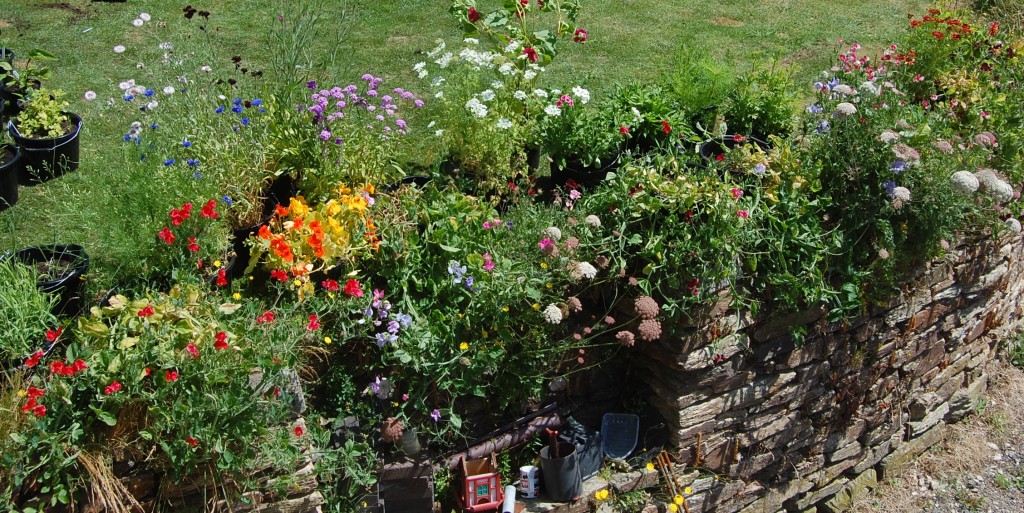 Higgledy Flower School 2016. #20. Growing A Cutting Patch In Containers.
I get asked lots about whether or not it would be possible for a modest cutting patch grown in containers…so last year I gave it a go to find out.
First off I bought myself a dozen builder's buckets from a chap at the market….they cost a pound each. I drilled some holes in the bottom for drainage…(Dear Liza looked astonished)
You could use any containers with drainage holes…terracotta pots would be great…but I wouldn't go for anything less than a foot wide and deep.
Fill up your containers with compost…Peat free is the way we roll at Higgledy…if I remember correctly we used New Horizon.
For most of my buckets I sowed seeds directly into them in April…but some were planted up seedlings that had been brought up in the garden tunnel (in the days before it blew away to France)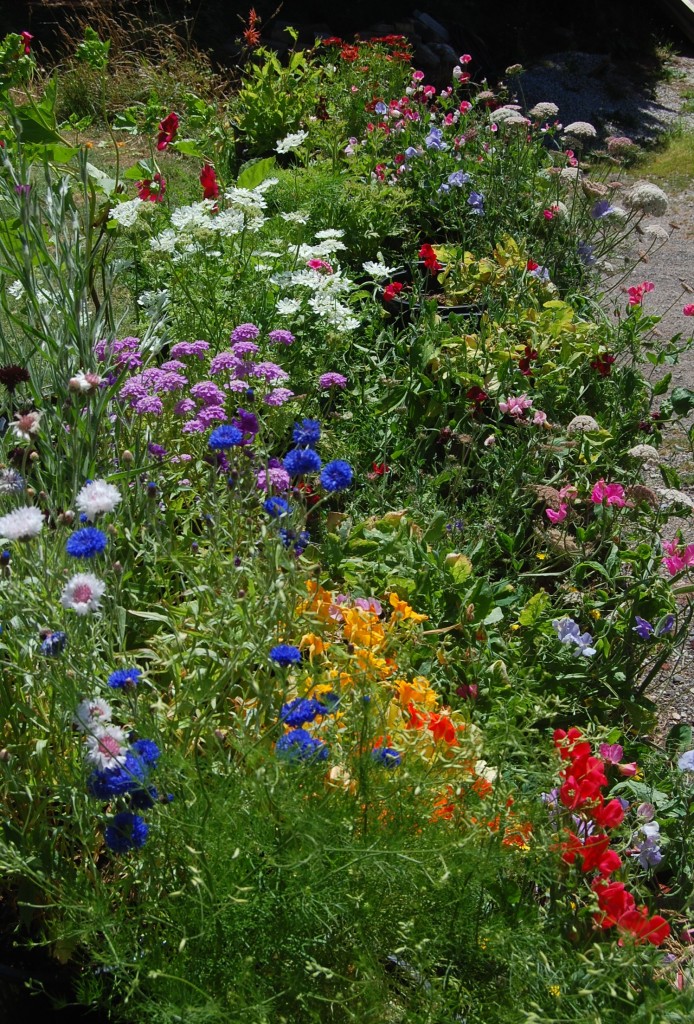 I sowed:
*Cosmos
*Sweet Peas
*Craspedia
*Nasturtium
*Candytuft
*Orlaya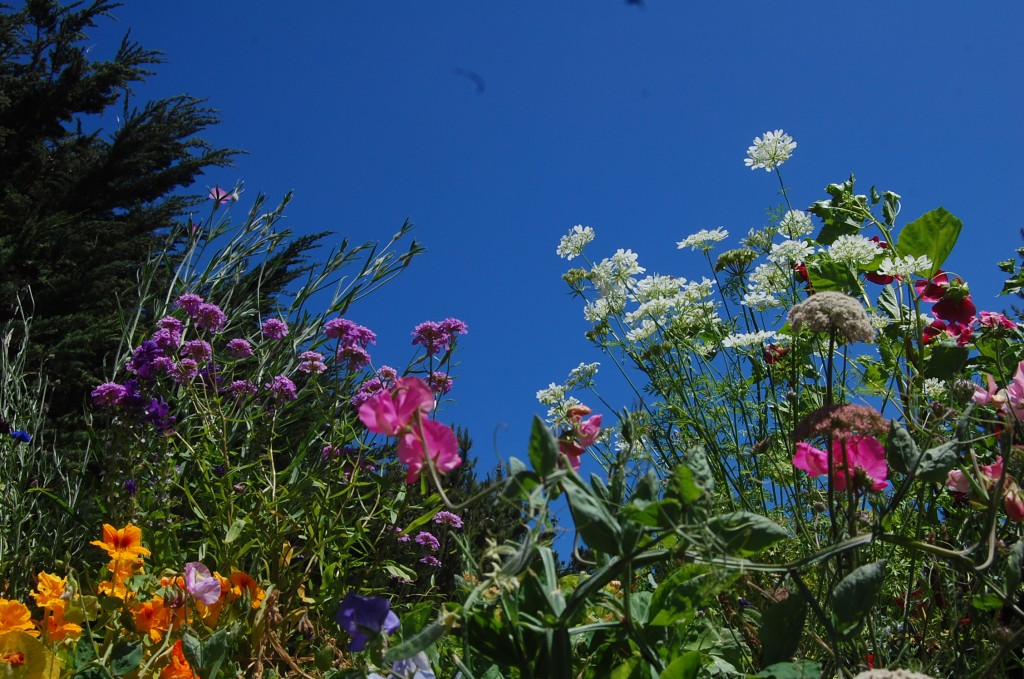 *Chrysanthemum 'Rainbow'
*Malope trifida
*Corncockle
*Didiscus
*Larkspur
Generally the whole project was a roaring success but there were some failures…Craspedia and Nasturtium were very poor…probably because the growing medium was too rich. Everything else grew perfectly and if I was pretty skimpy when harvesting them, they did indeed function as a perfectly good cutting patch.
Three plants per bucket seemed about right.
Not having to weed was GREAT!
Flowers in buckets need watering at least every 48 hours.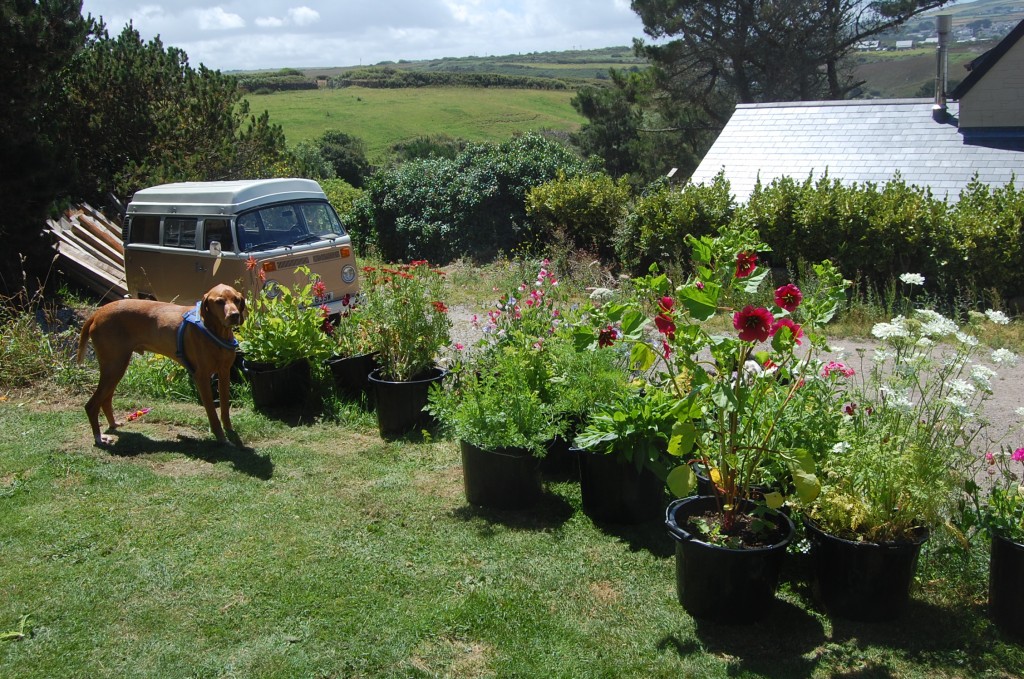 It is important to note however that your container grown flowers will need a good amount of direct sun…about seven hours…so if you have only a balcony to grow on…it must be south facing.
I loved the fact that you could rearrange your 'cutting patch' by moving the buckets about…it was like big flowery lego. I had mine on a raised lawn…and let Sweet Peas tumble over the edge…you would have to look carefully to see that the flowers were grown in buckets.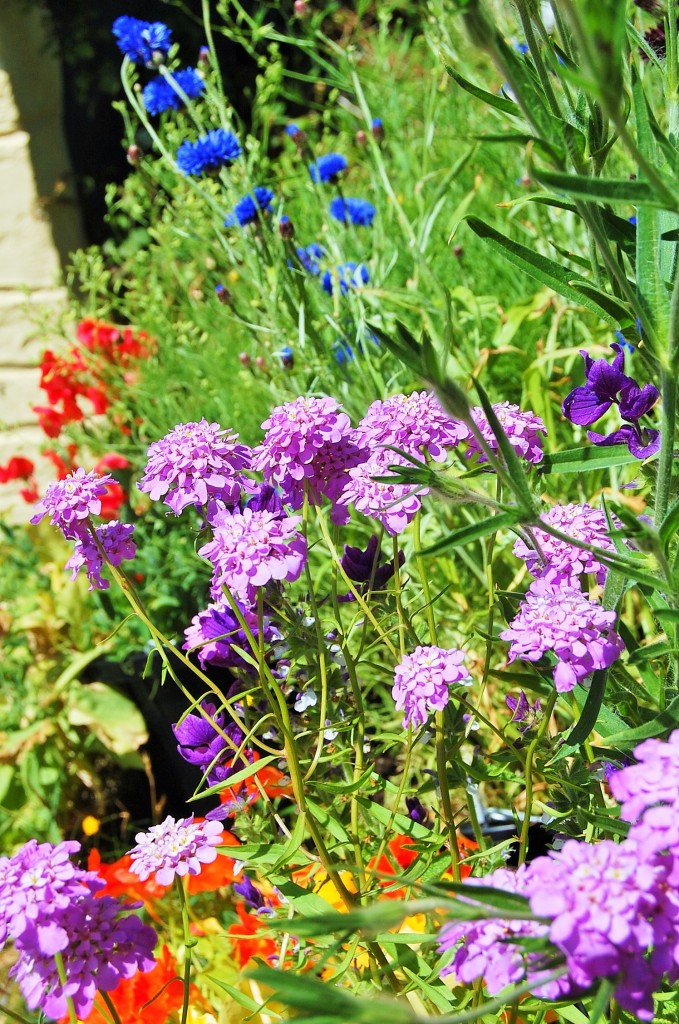 The other great joy was that I had some flowers so close to the house…rather than having to get on my bike and potter off to the lotty.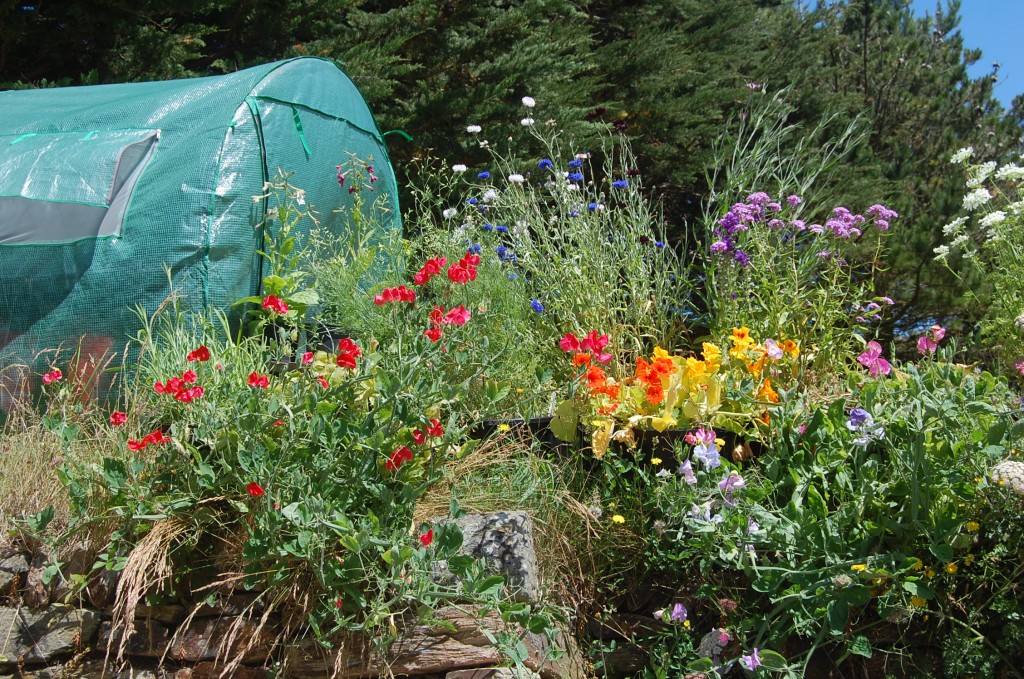 I shall be up-scaling the project this year and fill up thirty buckets or more…I want to the bucket King of Cornwall. #DreamBig
New recruits will include Mina lobata, Helichrysum 'Copperhead', Borage, Nigella, Zinnia…Sunflowers…
Best wishes
Benjamin Higgledy
If you have any questions then please ask away…you can find me on TwitterorFacebook.Should you wish you can join 'Club Higgledy' (see the right hand side bar).