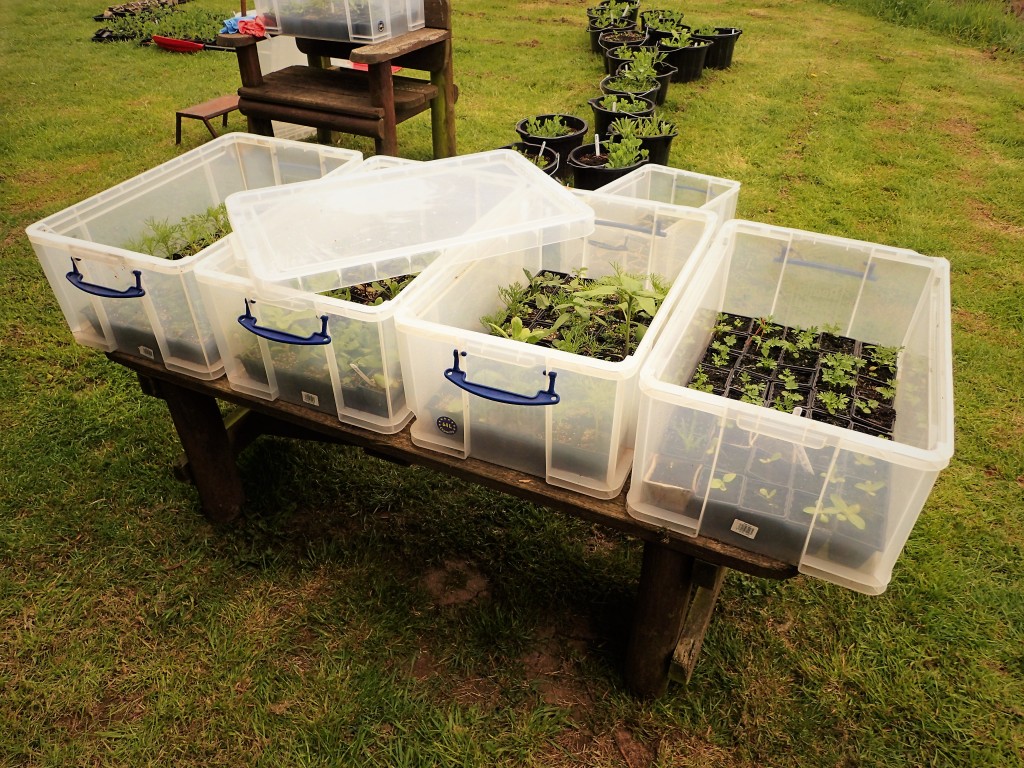 This season I have been trying out a new idea. Most of my customers aren't lucky enough to have greenhouses, so I do without one myself…keep a level playing field and all that. I have tried various of the plastic grow tunnels of varying sizes….most blew away in the storms that rush off the Atlantic Ocean and send all my outdoor possessions towards Devon.
This year it came to mind to try out growing seedlings in storage boxes. Can you imagine just how smug I felt when the plan came together? If you could produce electricity from smugness I could have powered I small seaside town through a cold Christmas.
The only modification I have made is to put holes in the bottom for drainage. You could drill these holes…I melted mine with a red hot poker that I heated up in the wood burner. There are health and safety issues when one wields a red hot burning poker but I did mine blindfold at the tail end of a meth and tequila binge…and no one died.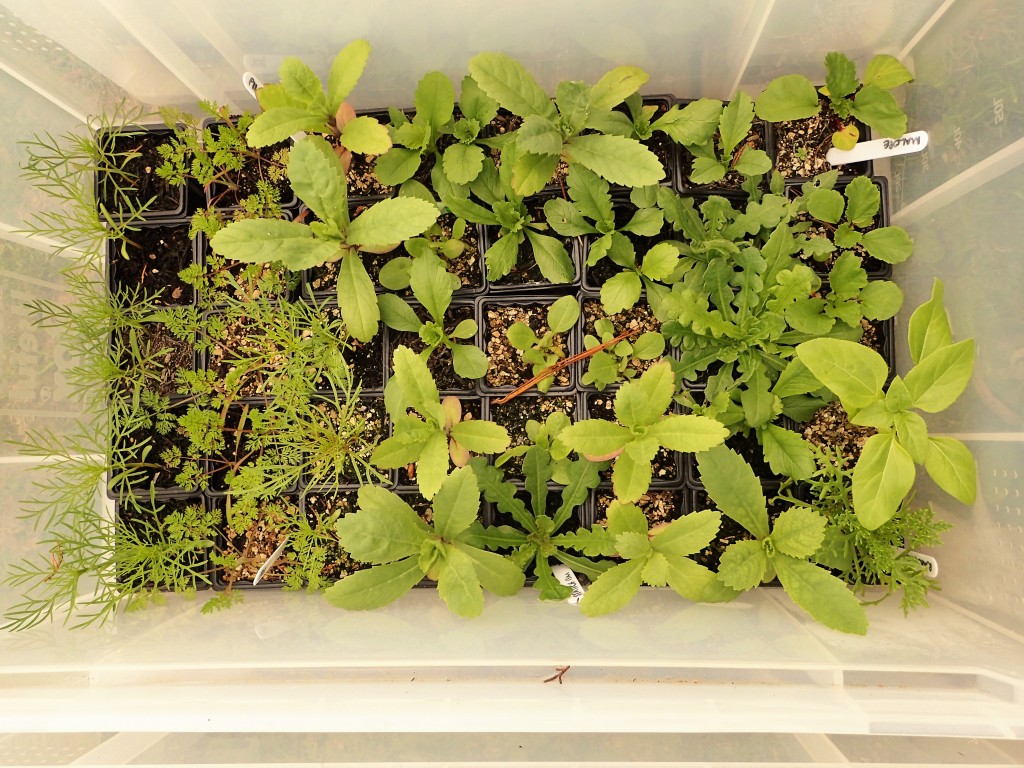 Why this is a genius idea:
*Seedlings are kept double super cosy and warm.
*Slugs and other pesky wildlife have a tricky time getting in the boxes to cause trouble.
*The lids can be taken off when it's warm and sunny…or left on if it's raining.
*If a sharp frost is forecast…just bring the boxes indoors and stack them up.
*After you plant out your seedlings you can use the box to store a massive packed lunch.
*These boxes are made by 'The Really Useful Box Company' and they are 64 litres. They cost about £12 each.  They take 40 x 3inch square pots snugly.  This covers just over four square meters of cut flower patch.
If you think this tip may be useful to your chums please share it by clicking one of the buttons below the post. Thank you in advance.
Kind regards
Benjamin Higgledy
PS It's not too late to sow seeds for a cutting patch. I sow throughout May. If you fancy a shot at it please visit my seed shop.