A big thank you to all who share their pics of their Higgledy Flower Patches on Twitter and Facebook…it's much appreciated by me and the community as a whole.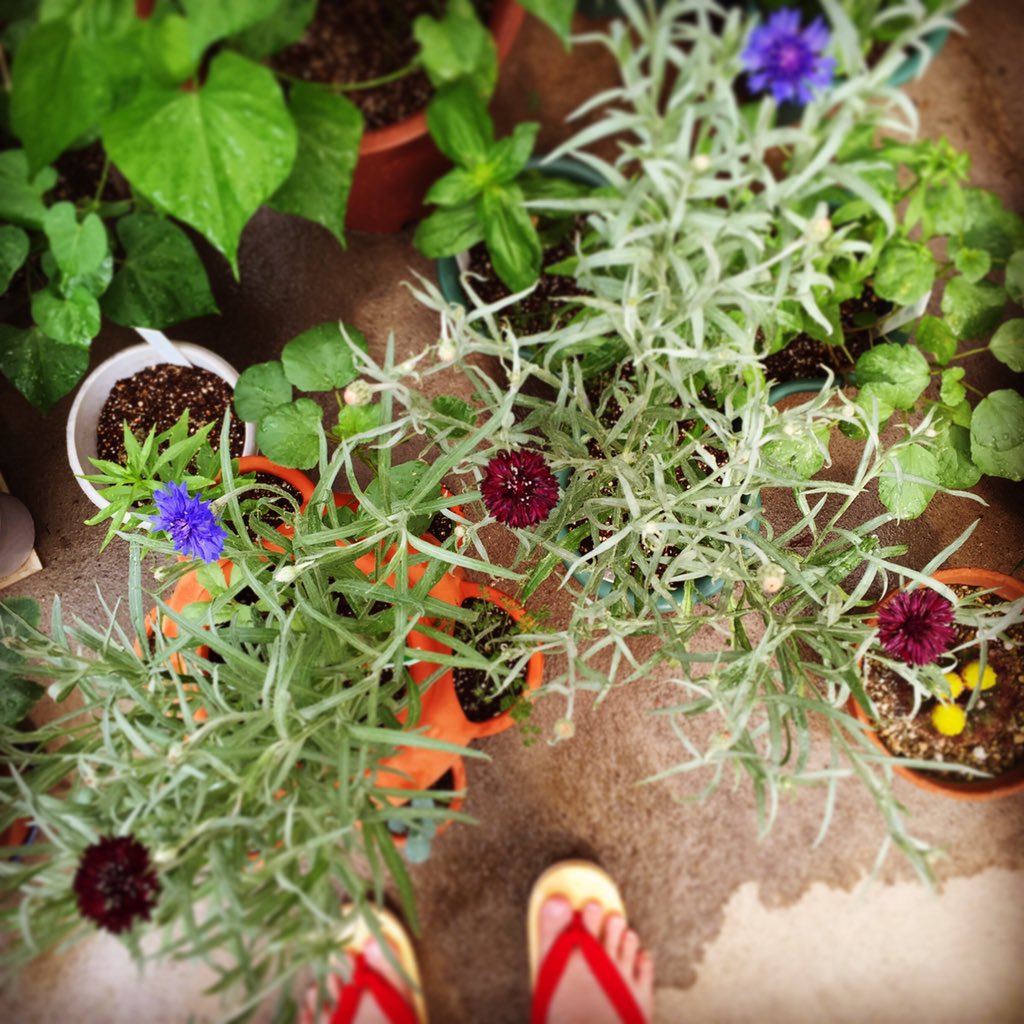 Takako's balcony garden in Tokyo. "Hello from cornflowers and my new red thong Japanese sandals for summer." …you mean Flip Flops my dear! ;) Lovin' your cornflower skills.
Chris is the flower king of the midlands. Here we see him free stylin' with Hesperis. (You can sow Hesperis in June and July by the way)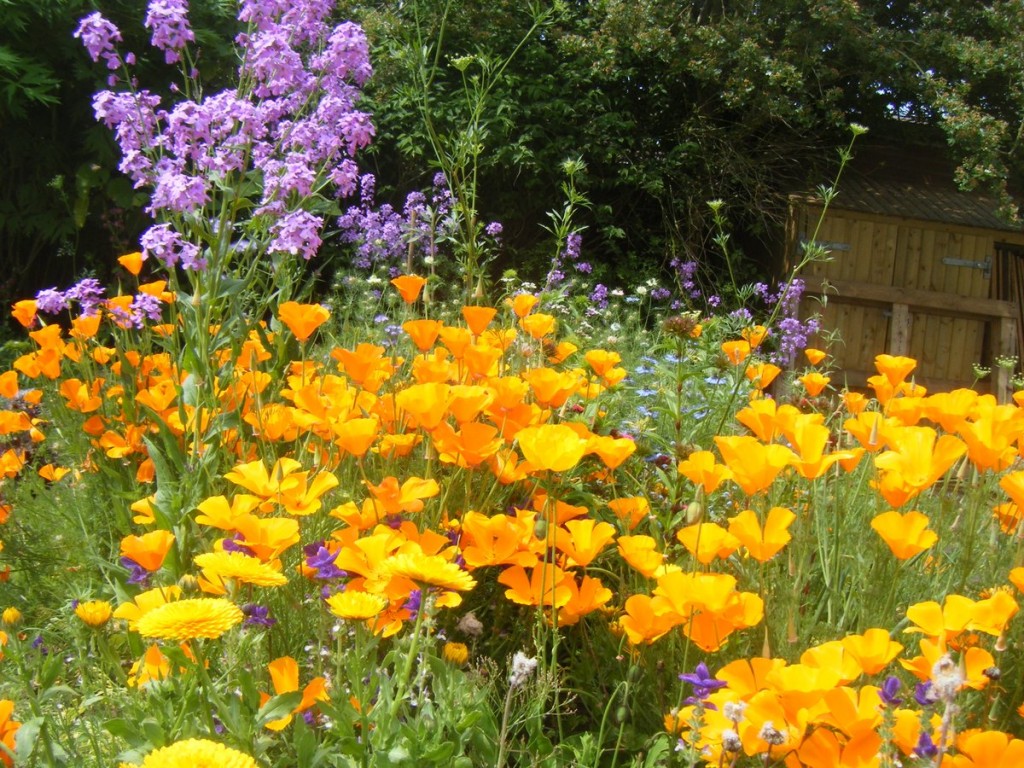 Jane says: "I am so pleased that you reminded us to plant seeds last autumn for a vibrant start to summer!" Thank YOU Jane…love this photo Eschscholzia 'Orange KIng' rocks…still time to make a late sowing too. ..and Purple Hesperis in the back there….proper 'ansome.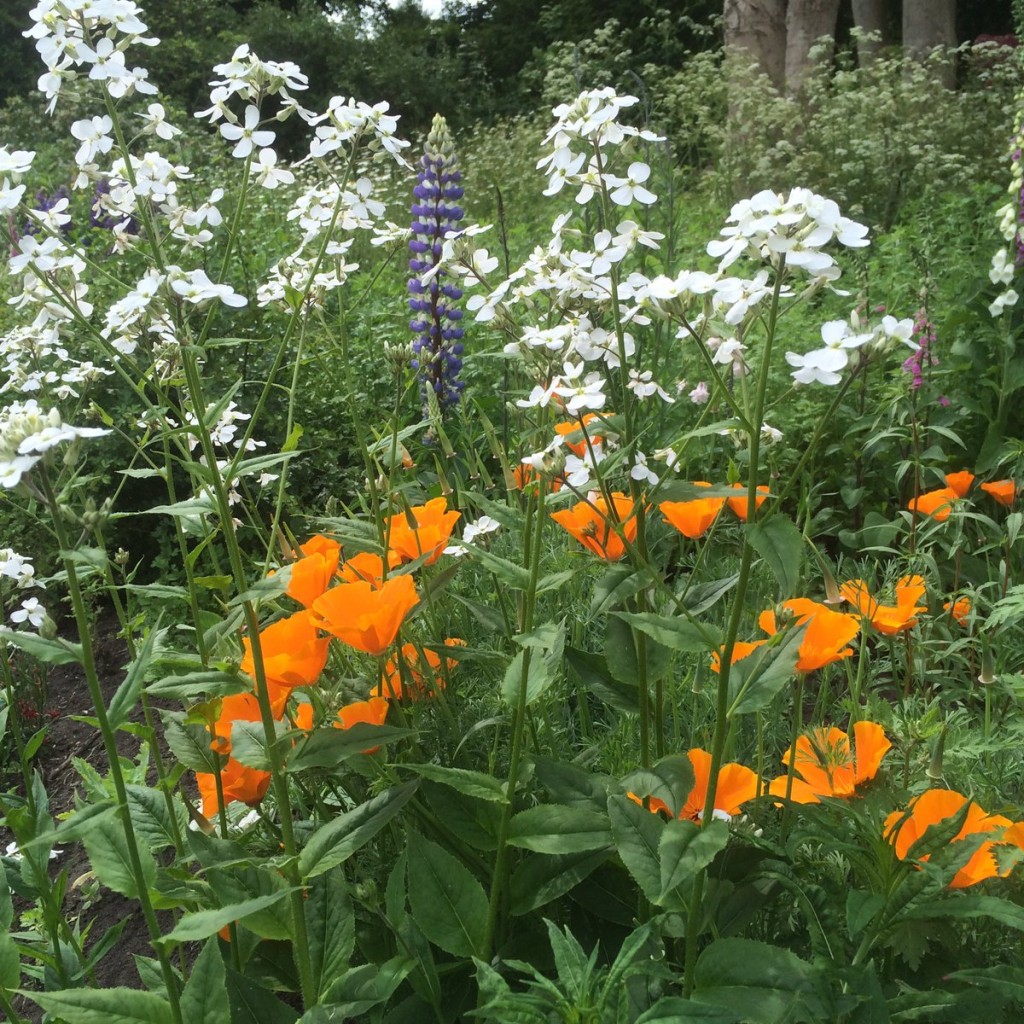 "A happy riot of @higgledygarden hesperis & ever reliable eschscholzia" Thanks to the good folk of Natural Favours for this one…Eschscholzia/Hesperis combo is clearly all the rage up country this season. 873 extra points. (Hope business is good for you this year.)
" looking good ! Now where did I put the beans ??" …who cares about the beans when you have this combo of 'Ivory Castle & Orange King'…First class gold medal and 465 extra points. #TeachersPet ;)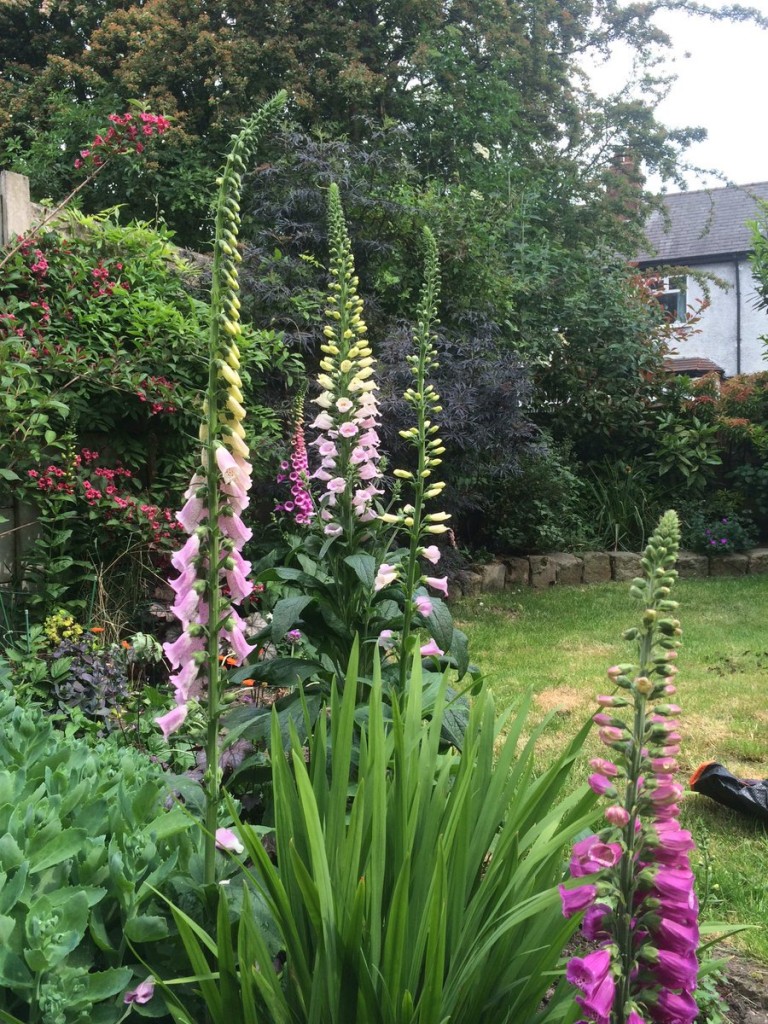 "Foxgloves going great guns!" Indeed they are Hannah…but because of your cheeky honed horti skills….11 out of 10 for Foxy success.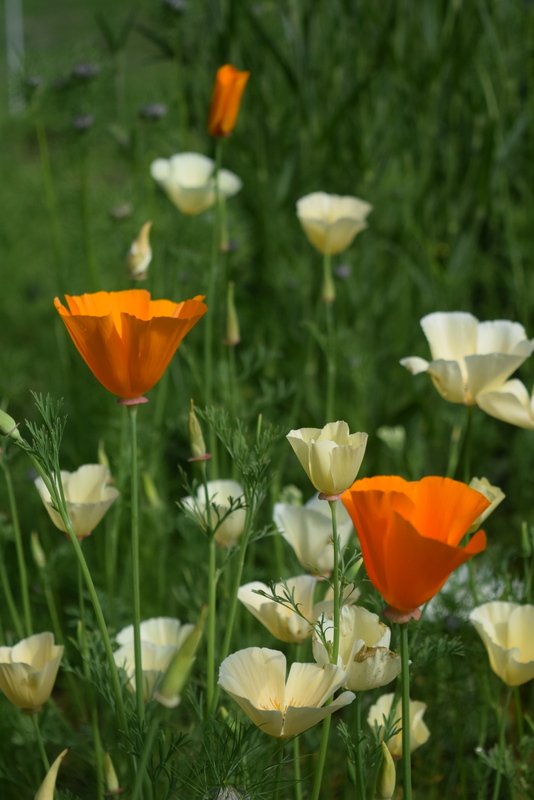 Rose takes blinding photos….so looking forward to her pics this year. Rose says "the orange king are looking great as well lovely big blooms- all sown last autumn". Good show…Autumn sowing can be hit and miss…but you seem to do rather well at the game.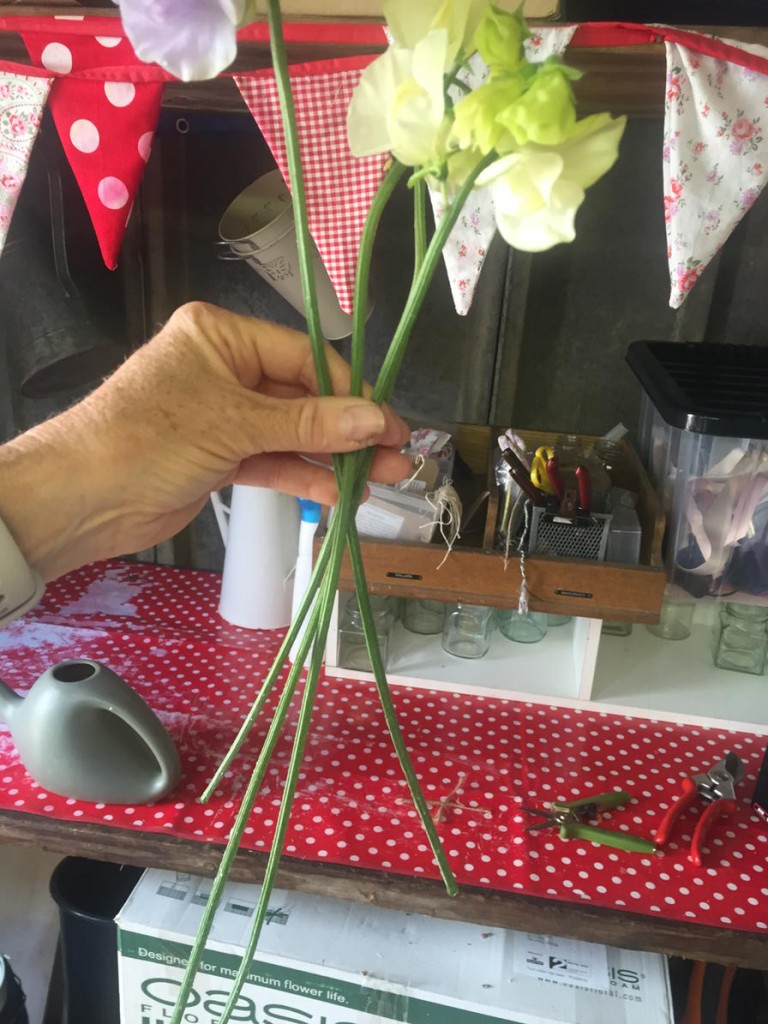 "When you said your sweet peas had long straight stems I didn't imagine them THIS long!! Amazing!" Thanks Penny…these are really long stems…longer than I seem to get from my own plants. #Winner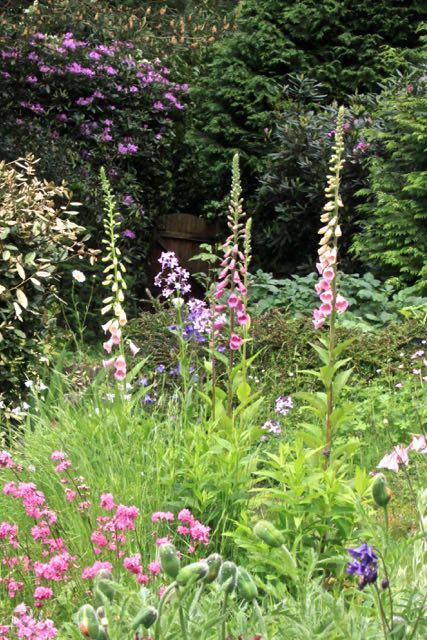 "Foxgloves and hesperis setting the "woodland" scene." …and splendid it is too….cracking blend of plants all having a splendid time…and who can blame 'em.
Thanks again for sharing your photos…please keep them coming. I shall post up as many as I can.
Kind regards
Benjamin Higgledy