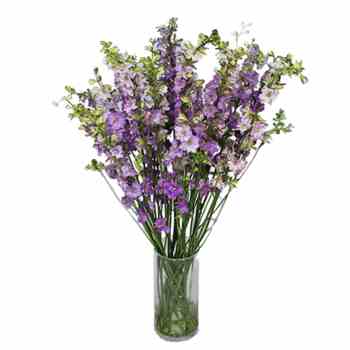 If I know my customers like I know my customers…this Larkspur is going to be very popular for the season of 2017.  It hasn't been easy to source good quality stock…but Madam Etienne, my contact in southern France has come good….je t'aime Madam! I have had to price these a little more than my other Larks…reassuringly expensive….well….ten pence more expensive…
Link: Mr Higgledy's rather dashing Larkspur 'Lavender' seeds.
*Height 90 cm
*300 seeds in a packet
*Sow March-May and August-October Stick them in the fridge for ten days before sowing to aid germination.
Hardy Annual