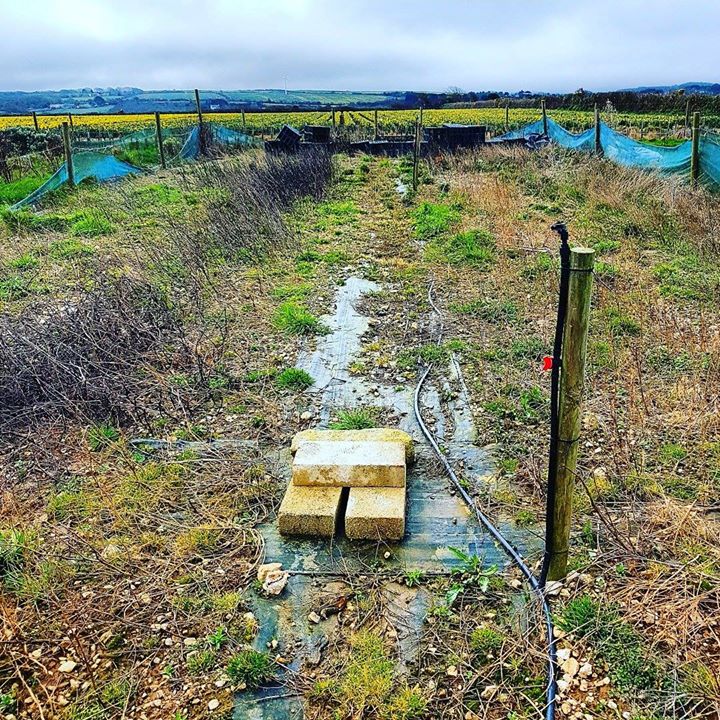 Down in Costa Del Cornwall the weeds are merrily growing and lawn is ready for it's first cut. Spring is being frisky and flirty as she wakes. I think it's time to sow up a few trays of annual flowers. There is however no rush. I will be gently sowing up trays as we go through April and May. By sowing successively it will help prevent gluts and will mean I'll have flowers later in the season.
This year I am growing on a patch of ground at This Rugged Coast flower farm which is owned by Mari Owen. This will give me a chance to see how a wedding flower grower/florist operates. I will of course be blogging about our adventures….AND I am doing the flowers for an August wedding! …more on that next week.
The ground at This Rugged Coast is very stony and not  suited to direct sowing into the ground. I much prefer to sow into pots anyway as it allows more control and saves time in the long run by avoiding weeks of weeding on hands and knees around small seedlings.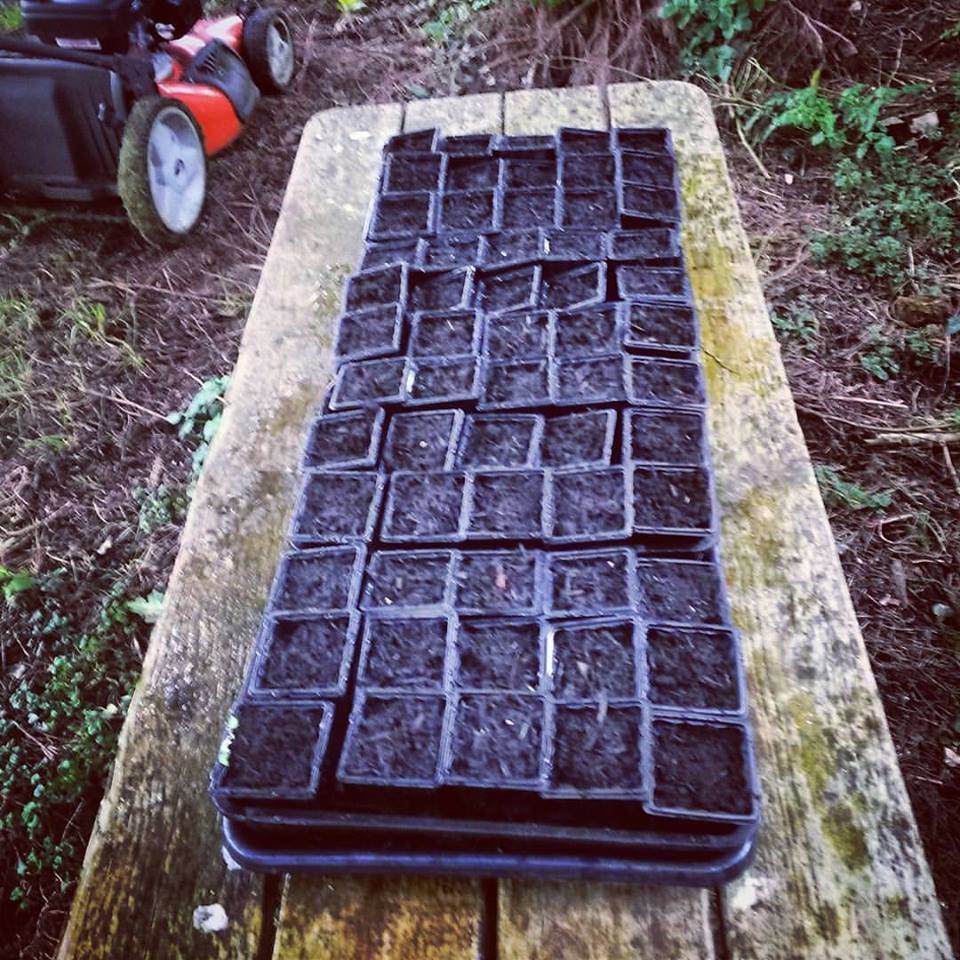 Having said I won't be direct sowing…I will….as the plot is so big…half of it is going to be given over to green manure and a 'Bee Friendly Meadow'…this will be scatter sown from a mix of seeds after the ground has been rotavated.
My own method of sowing annuals in pots is uber simple:
I always sow into three inch square pots. These pots are big enough that the seedling can be allowed to grow until it is large enough to be planted outside…without having the faff of potting it up again. Again…there is no rush to plant outside…let things REALLY warm up. Mid May is fine…or later. Certainly, after the frosts have gone.
I'm a fan of peat free compost. Last year I used New Horizon and it served my purposes well. So I'm using it again this year.

 Three inch pots are your friend. Much better than cells in my opinion.

Once I have sown up a tray…they can sit with me indoors and watch repeats of Kojak while they germinate. Most seeds don't need light to germinate…and as the Higgledy HQ is nice and toasty, they seem to do very well. As soon as green growth pops through, then I will put them in the tunnel at the flower farm. If you haven't got a greenhouse you can use clear storage boxes. It's a great and simple device that works well.
This tray of 60 pots took 45 mins to make up…but I had an 18 week old hunting dog hanging on to my socks and we also stopped and got involved with a coffee and walnut cake at half time…..yup….we had a break after 15 minutes. You should comfortably able to make up 120 in an hour if you get a pace on. As a rule of thumb…give your plants a foot of space each when planting out (I give less actually…a hand span)…60 plants  will fill a 20 foot cut flower bed if the bed is 3 feet wide. It's worth getting into the habitit of knowing what space your seedlings will cover. A common error is growing FAR too many seedlings in small cells and then having no room to pot them up….and nowhere to plant them all anyway. Measure how much space you have…then sow accordingly, adding a few extra trays for good measure and good looking neighbours.

Flash is not as yet showing any horticultural promise.

My labels seem to be in a safe place…so I'll list here what I sowed for my records: Ammi majus, Ammi visnaga, Aster 'Ostrich Plume', Calendula 'Indian Prince', Carnation 'Superb', Chrysanthemum 'Rainbow Hippy Lovechild, Cornflower 'Classic Romantic', Cobaea scandens. I also sowed up a tray of Cleome 'Helen Campbell'. (I will be growing everything that I sell in my shop just to ensure everything is top quality…any failures will be out of the team)
I have covered my compost with a thin layer of vermiculite…this makes me look as though I know what I'm doing. It isn't necessary but it can help keep some problems with damp at bay….and its golden shine is wonderful bling.
Keep the trays lightly watered.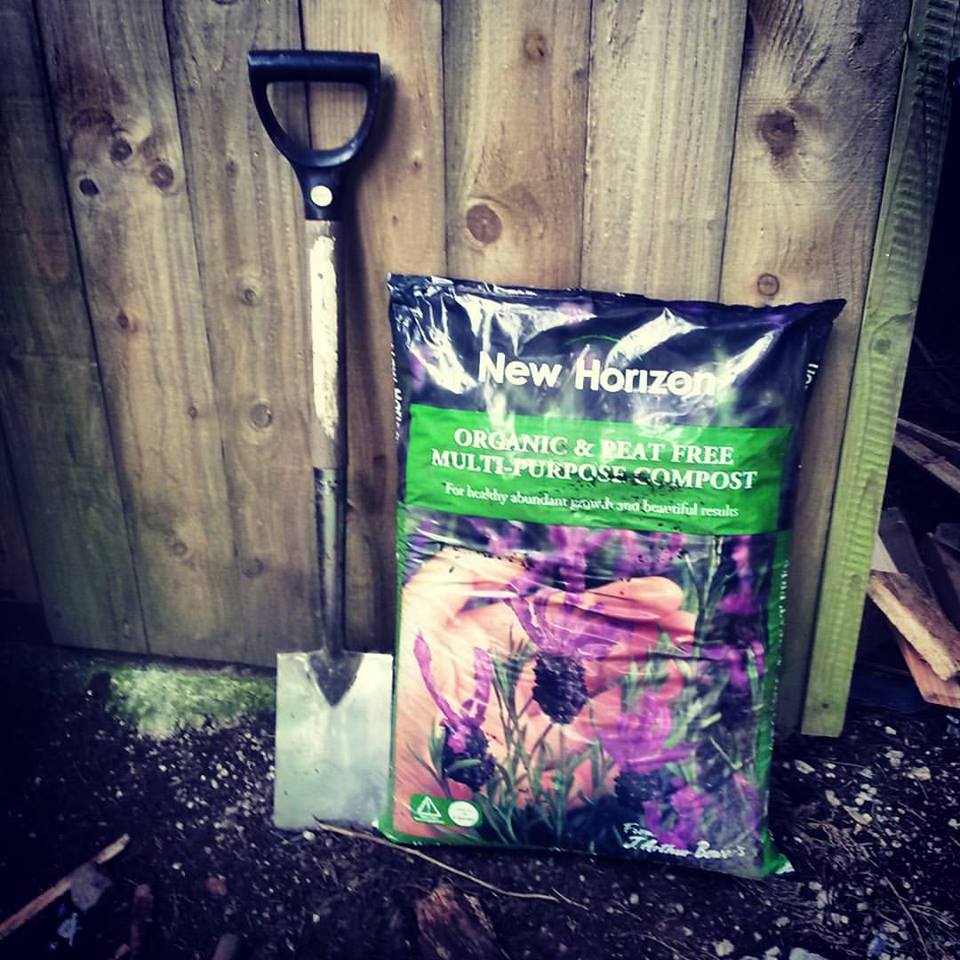 Talk to them in hushed tones about sunshine and blue skies and sing them to sleep in the evening.
It's great to get started…I've been frantically busy sending out seed orders and trying to be a good Guardian to Flash AKA Kim Jong. Seed sales are starting to slow down now so I will have more time for writing and doing what I love….growing flowers.
May I take the opportunity to thank all my customers for their support this year and I hope you all have a wonderful season. I am available for flowery banter on Facebook or Twitter….and I can also be found hanging out on Instagram…but expect lots of dog pics and Cornwall life too.
Kind regards
Higgers & Flash.