The seed selling season has peaked…normality is returning to Higgledy Towers…well….our own special version of normality. The first four months is when I do most of my trade. Things tick over for the rest of the year. April is always a tricky month…on the one hand I'm keen to get sowing and digging and waving my arms about in the manner of someone who knows what he's doing…but the reality is that I'm indoors packing up orders for my delightful punters. After Easter, orders drop off significantly and I can get on with the serious business of growing the finest flowers known to humanity.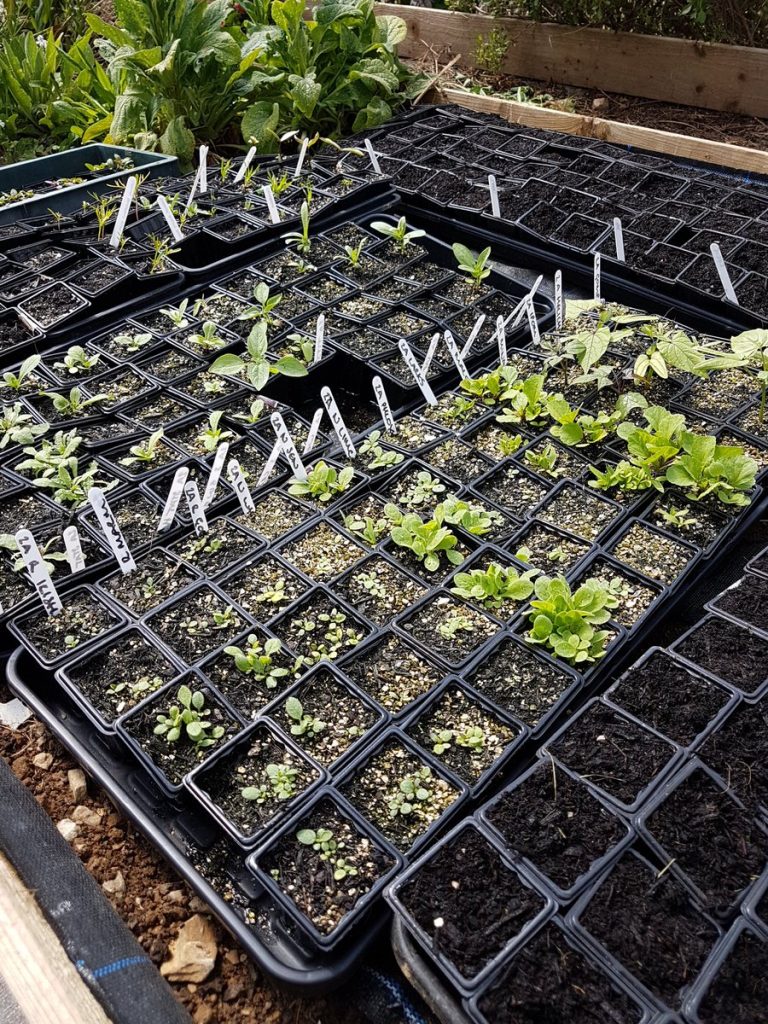 A month ago I sowed my first batches of seeds. Blog Link: "Sowing Annual Flowers. Late March" . I'm still sowing seeds, I sowed two hundred pots up yesterday and I'll sow a further three hundred over the weekend. This season I am pretty much sowing everything in pots. The beds have roughly thirty square meters that need filling. I am going to pack them in as the plot is quite exposed…this way they can rely on each other for a bit of support. A thousand potted up seedlings will nail it. This will take no more than eight hours…spread over a few weeks. The process is time rich at the beginning but time light later on. By that I mean…if instead of sowing into pots, I was to direct sow into the ground…I would spend hours on my hands and knees, weeding around tiny seedlings in a few weeks time. I used to do most of my sowing direct…but those days are over, baby…
Seedlings that have been grown indoors, under glass, they MUST be acclimatised to the outside world before you plant them out. Instead of faffing about taking them outside every morning and bringing them in at night, I simply tuck them in a sheltered corner, with something around them to protect them from the wind. Covering them with horti fleece would do the trick. Check the forecast for the week ahead first. If you have frosts booked in for some trouble…then just hang back for a while.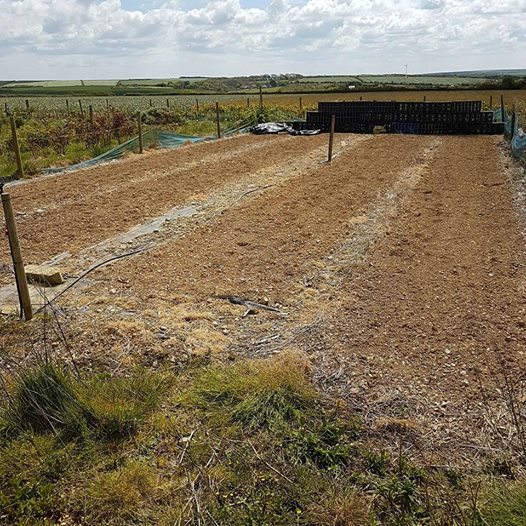 The flower farm is owned by Mari…she is what you could call an 'artisan flower farmer'….which  translates as 'sweary Welsh bird with socialist tendencies' ;) …Mari is going to show me how to do wedding flowers….for a one off wedding in August….yup…..I have one booked in, despite my fear of brides.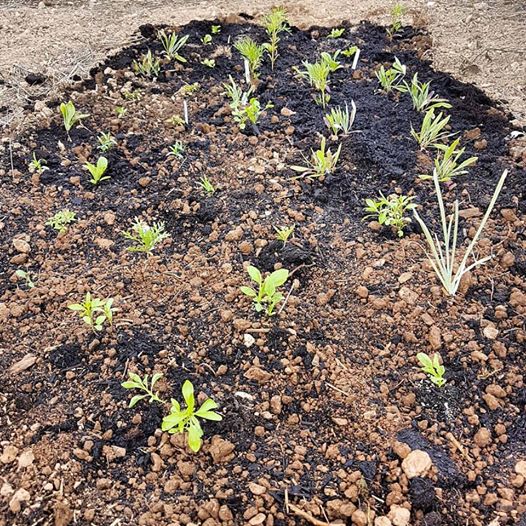 You can see from the above photo that I am not planting in rows or even planting the same varieties in one clump. I'm just planting out whatever seedlings tell me they're ready to rock and roll and planting them where they tell me they want to go…….it's the way we go about things…I can promise you it will all come good.
I am available for flowery banter and any questions on Facebook or Twitter….and I can also be found hanging out on Instagram…
Kindest regards
Benjamin Higgledy