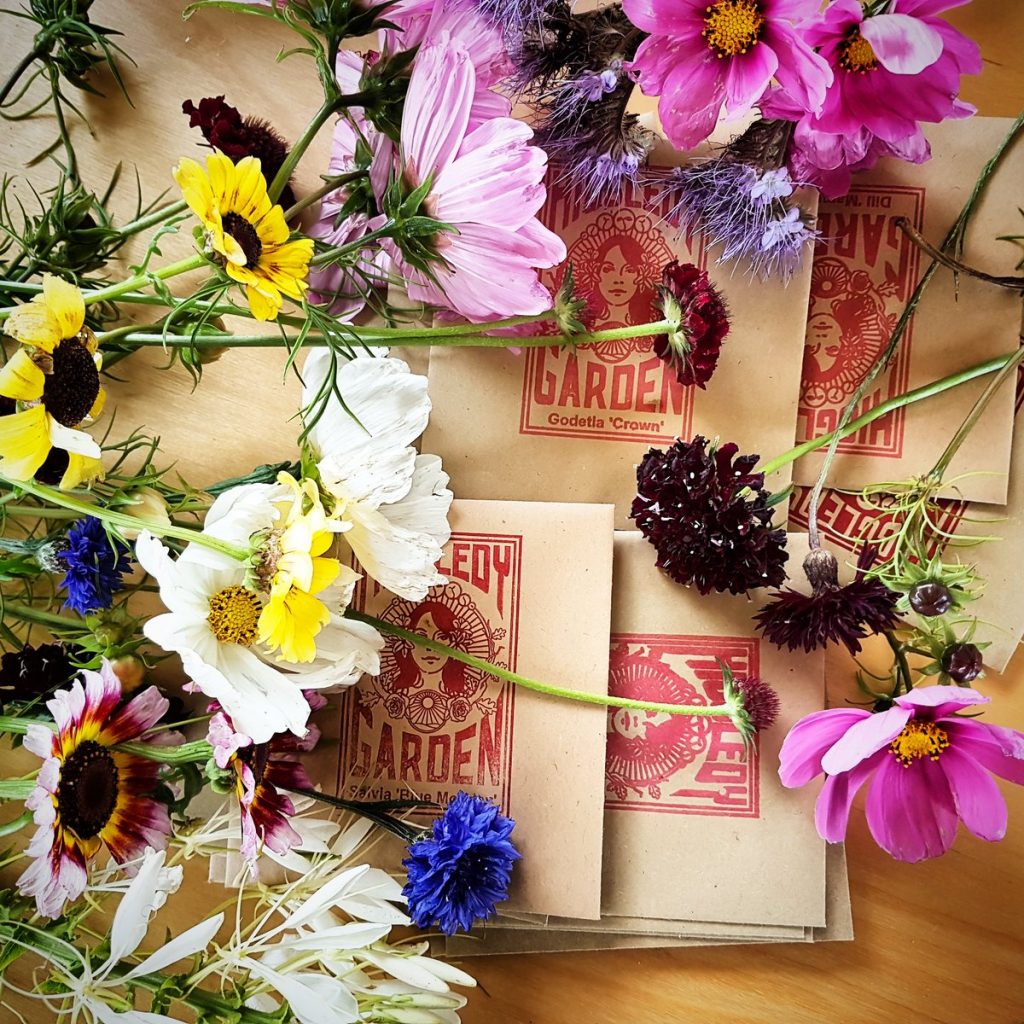 Today is the equinox, Autumn is fluttering her deep brown eyes (can you flutter eyes? …perhaps I mean eyelashes…well…she has brown eyes and there is some general fluttering going on) The smell of leafy bonfires great the nostrils like an old and trusted friend…the mornings are filled with soft rolling mists…..blah blah yadda yadda…you get the picture. Summer is dead!
I had a busy season this year…not only busy in the Higgledy Seed Shop but busy in the flower patch and busy with Flash, my wonky in the conk Vizsla pup. This was not a season of much writing but it was a season of much photography and much taking of notes. So I have plenty of material to run another 'Flower School' throughout the autumn.
Calling it 'Flower School' is, of course, over-egging the pudding and I am only doing so in order that you may perhaps lull yourself into believing that I know what I'm doing.
'Flower School' will be a series of posts which will cover all the basics of running a flower patch…with a leaning towards annuals….because annuals are ace. I will cover preparing beds, how to direct sow seeds, how to sow in pots, which flowers are best to grow…and generally demonstrate how you can create a  better flower patch than anyone else in the street and thus feel smug like the winner you always knew you deserved to be.
I am hoping to have lots of input from customers who hang out with me and Flash, talking flowery rubbish on Facebook, Instagram and Twitter. This growing band of petal lovers take some incredible pics of their plots and they will be full of useful info….which I will plunder from them.  There is always something new to learn or a new variety to discover.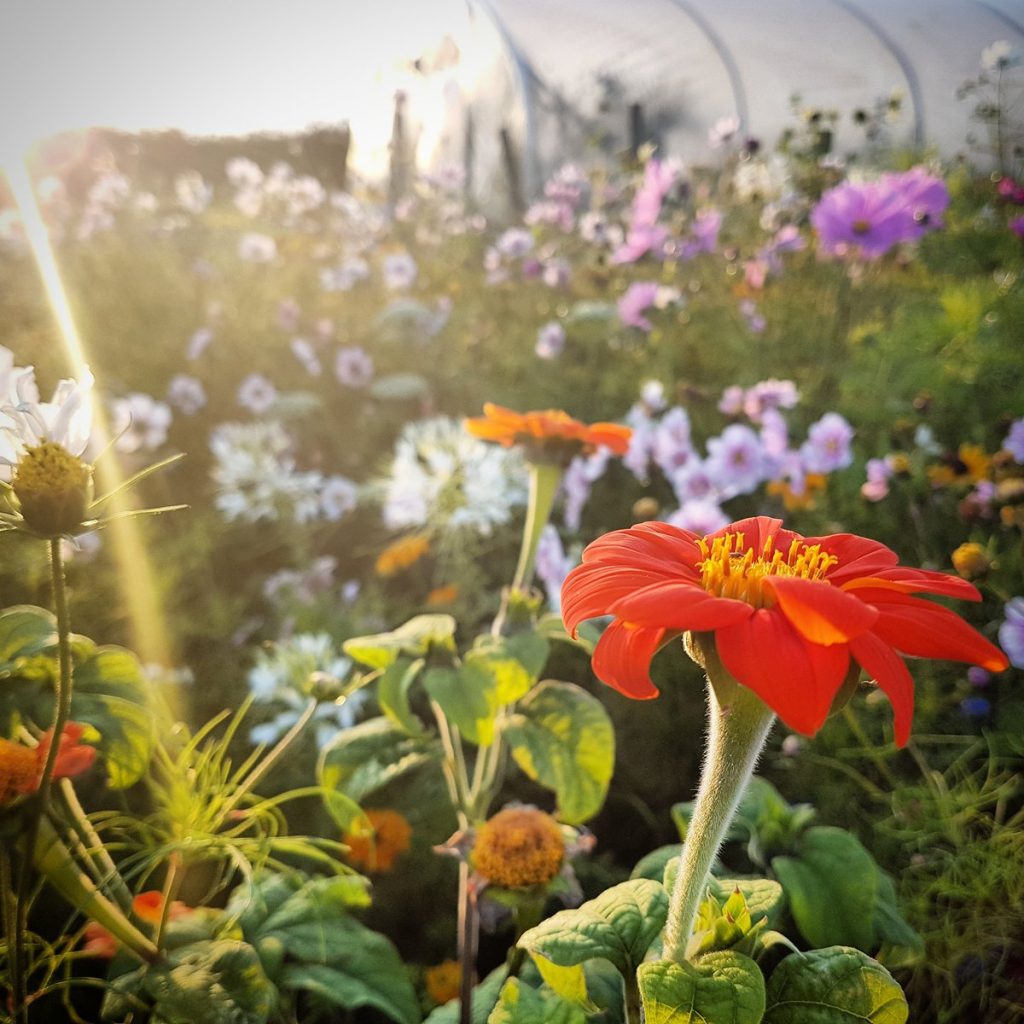 I would say Facebook will be the lynchpin for my information gathering, simply because I can ask for info on say 'How to grow Ammi majus' and growers can paste pics and are not limited to small amounts of text to reply.
Once we have covered the basics of 'How', I will cover in detail each and every flower I grow in my own flower patches…in alphabetical order….yes….alphabetical order….THAT is how organised I am going to be.
Growing flowers for cutting is pretty simple stuff…and many of the readers of this site are already pretty skilled in the art but I hope they will still find time to pop over. I will do my best to make it a haven of fun and colour to take us through until Christmas by which time we will all have a good idea of how we are going to go about the 2018 flower season.
Visit the blog homepage to see the up to date list of posts.
Have fun!
Kindest regards
Higgers & Flash