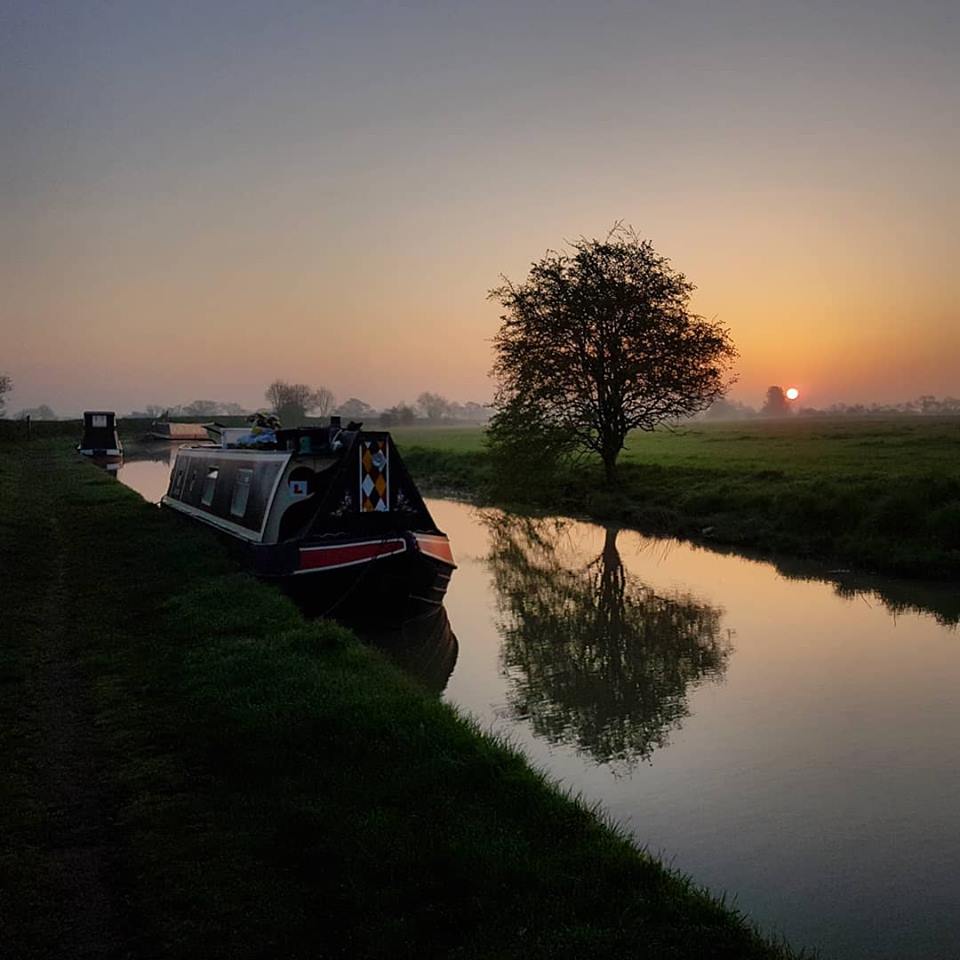 Flash and I are just one week shy of having been aboard the good ship Casper for six months. The seed orders are slowing right down now and we will very soon be able to begin our 'Higgledy Odyssey'. The Oxford canal has been a wonderful place to get to know how to handle the boat and the locks as a single-hander and we are now ready for the task in hand…
The plan is to first of all pilot the boat from here (Napton Junction…where The Oxford Canal meets The Grand Union) to Ely. Flash and I are having an intensive month of dog and owner training close to Ely. Flash is a handful, and sadly I can't let him off the lead on the towpath or indeed anywhere where there are people as he gets overexcited and jumps up at them. He is not aggressive in any way but he is a powerful dog and could easily knock children or old folk over. I must get this dealt with. The problem is no doubt at my end of the lead. Hopefully, the silky skills of Sian Ryan will help us out.
The journey to Ely is a chunky 133 miles with 77 locks to navigate. It is made up of canals, rivers and even an ancient drainage system on The Fens called The Middle Levels. I am hoping to complete the journey in three weeks. I will, of course, keep you good people informed of all the adventures we have on the way.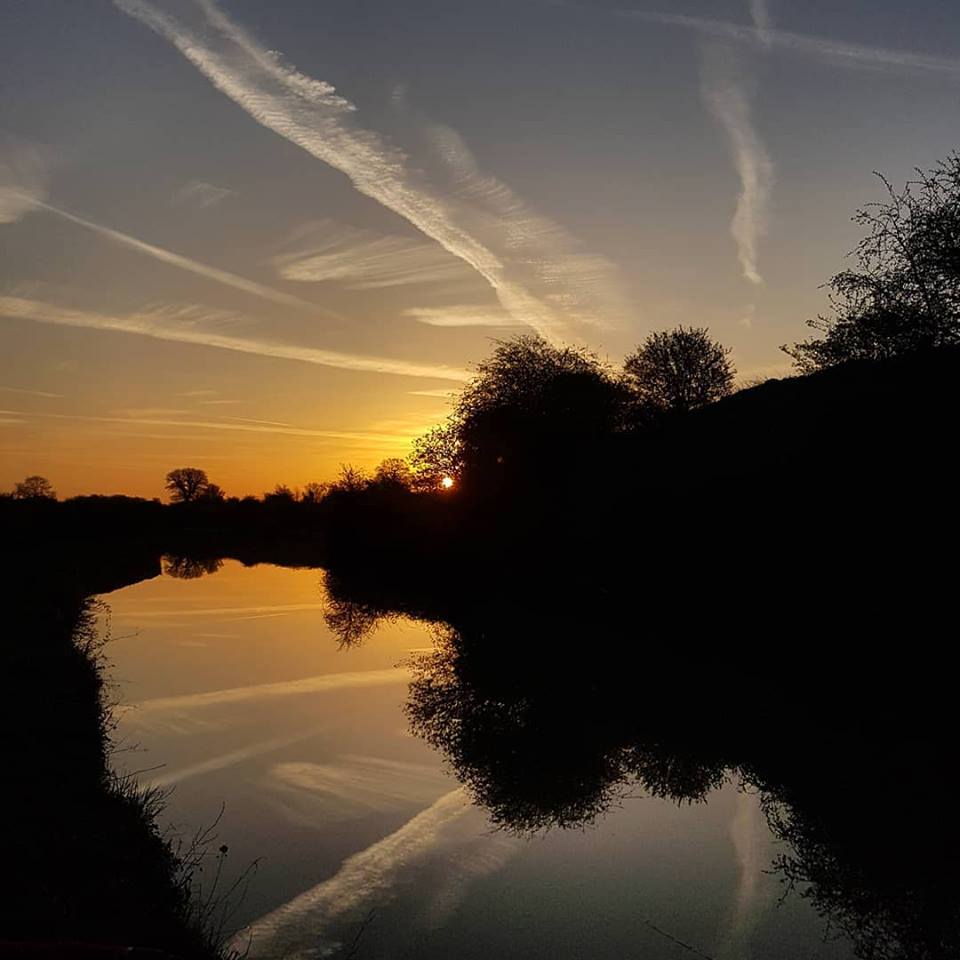 Around this time I will be hooking up with my chum, Mystic Mindy who has her own Narrowboat, 'Conkers'. Mystic Mindy will help keep us in check on the six-month Higgledy Odyssey and will ensure we are ready to publish on the Autumn equinox….oh yes indeed….The Higgledy Guide to growing your own cut flowers (on a boat) is well underway. More about that as we go along.
Thus far the boat garden is all going to plan. I nearly lost a couple of buckets of Sweet Peas in a low flying swan incident…and another couple in a low flying, Flash incident. Damages were slight however and we are just two seedlings down (Growing guide: Painted Lady)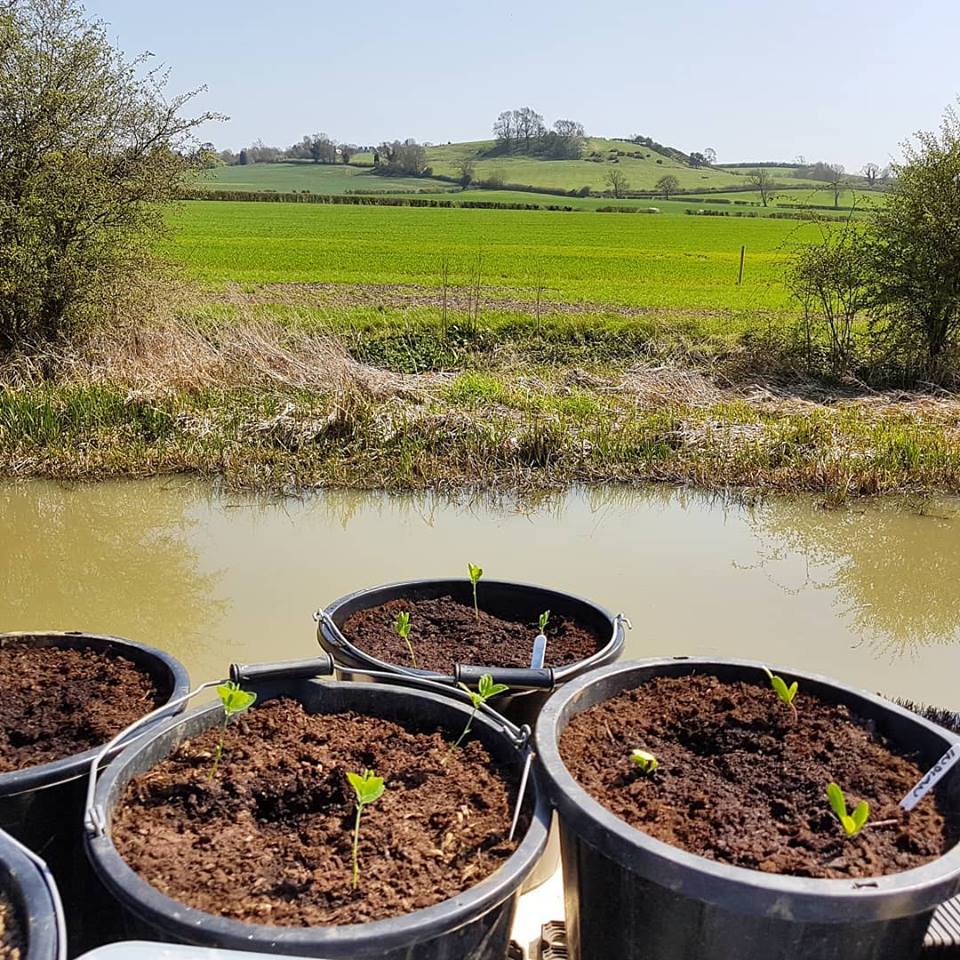 The vast majority of seeds have germinated splendidly in their cosy storage boxes on the roof, helped no doubt by the wonderfully warm weather. Cosmos 'Albatross' has been fickle for many of my customers but has done rather well on Casper. One variety that I have had an issue with is Sunflower 'Vanilla Ice' (Growing guide: Vanilla Ice)…but it is early days…if she is a 'no show' next week then we may have a problem.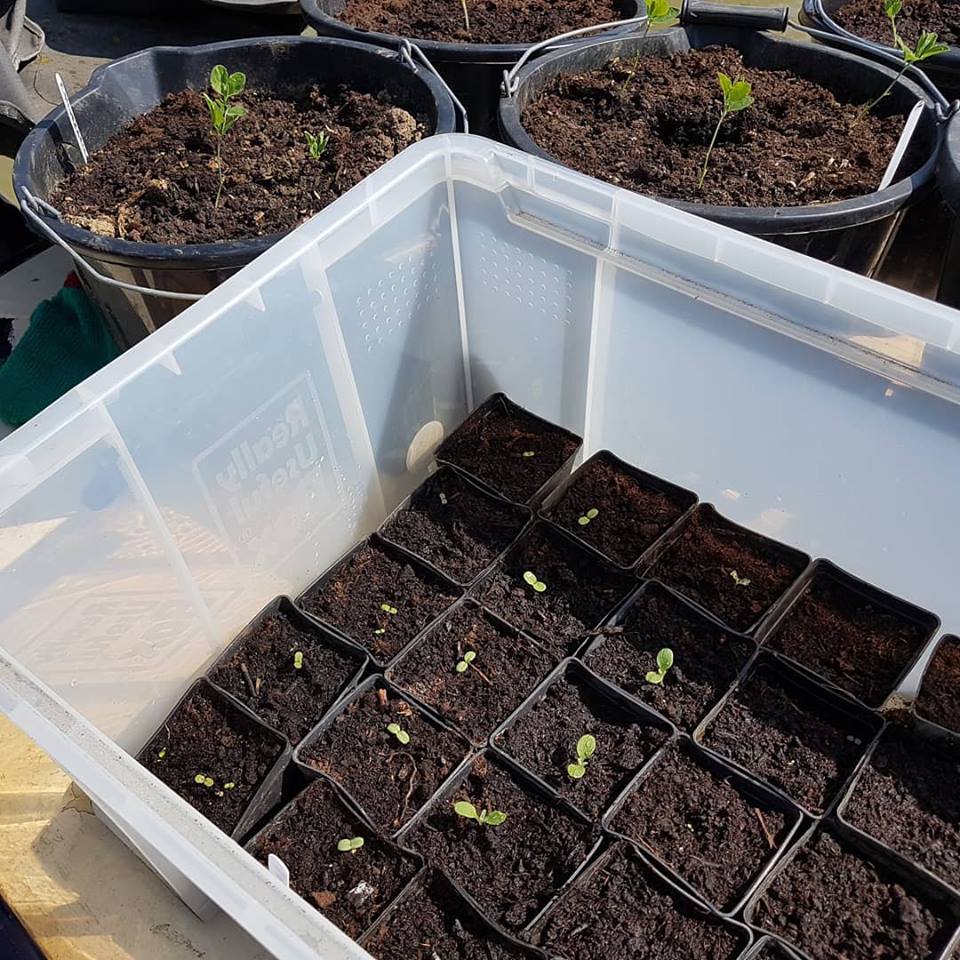 Those that have been following the blog will know that I used molehills for the first few buckets of Sweet Peas because I couldn't find any peat-free compost for sale close to the canal. This was a mistake. The plants are doing well but the buckets let lots of grit out onto the roof of the boat which damages the paintwork, the buckets are also very heavy and hard to move.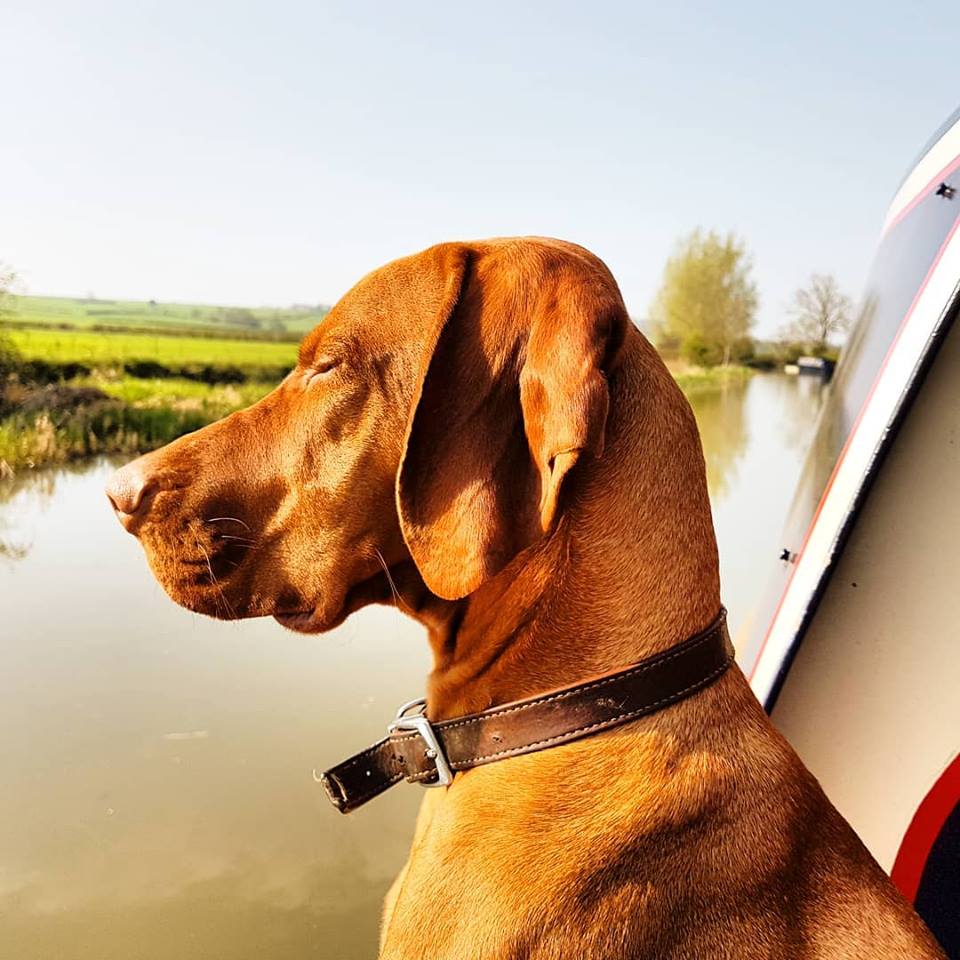 By Midsummer's Day, I hope to be only powering Casper using fuel paid for by flower sales from the boat garden. This is no small feat…it is also one of the most pointless projects I have ever embarked on…and I am someone who has a fine back catalogue of pointless projects. Pointless though it may well be….it will also be very entertaining…for me at least…as it involves growing flowers and messing about on boats…and writing…and taking photographs…and chatting up the Towpath Maidens….this is going to be a summer to be remembered.
Please stay tuned…I will show you how I grow flowers…and also how rubbish I am at selling them.
A local carpenter is making me some boxes for the front deck. These will store two months worth of food in case we get shipwrecked or have to anchor in the middle of the river while the government forces quell the Zombie outbreak. The boxes should be ready by the end of the week which will coincide with our six-month anniversary of being aboard…..and which point we will be off into the great unknown….well……..towards Northampton.
It is not too late to sow your seeds….you can sow right through into late May. All my seeds are of course available in the Higgledy Seed Shop.
Kindest regards
Benjamin Higgledy & The Fantastic Mr Flash.
PS Please share with your chums if you think it would be interesting to them by clickifying on a button below. Thank you.
If you have any questions then please ask away…you can find me onTwitter or Facebook.Should you wish you can join 'Club Higgledy' (see the right hand side bar).