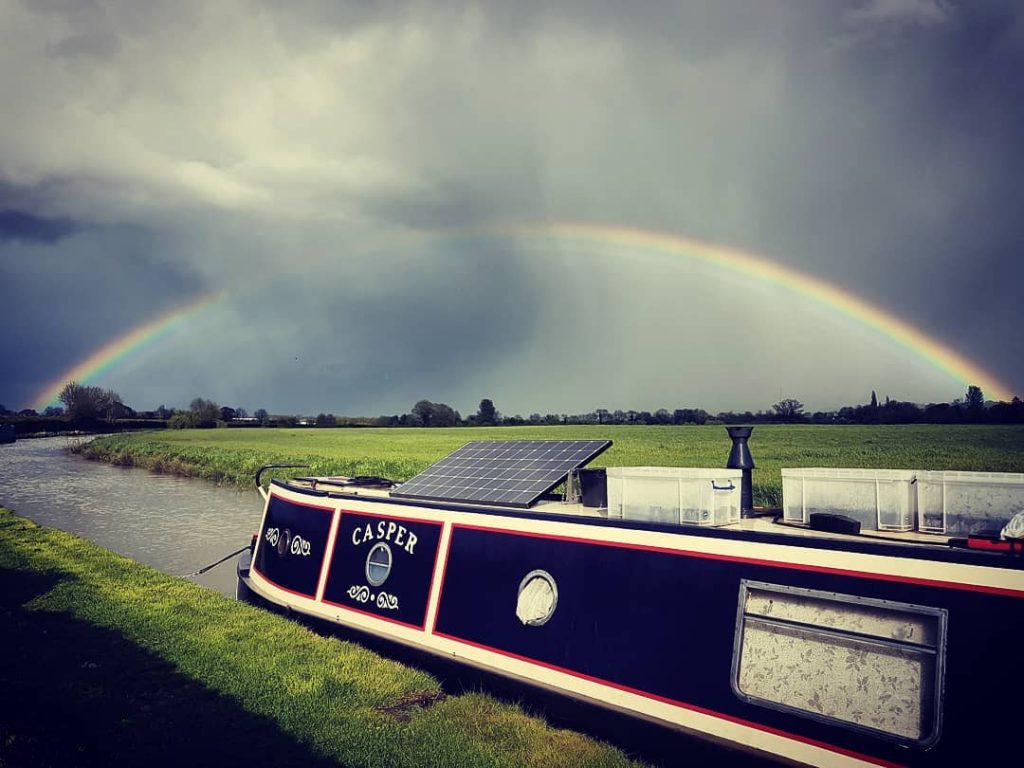 Today sees our six-month anniversary of living on Casper. Casper has been very forgiving of his new wards and has been unswerving in his duty to attempt to keep us alive. Thus far both Flash and I have got away reasonably unscathed despite some close calls. To begin with, Flash was somewhat perplexed with the whole boat game. To be specific, he couldn't fathom why, when we were moored up sometimes the solid ground was on one side of the boat and a few days later, when we had moved, it was on the other. Many a time in the darkness of the early morning I have just caught the sprightly beast by his harness as he was diving off the wrong side of the boat straight towards the murky water.
There is a steep learning curve when single-handing a boat and this winter gave us a range of tricky conditions to deal with. Some of these we handled well. Some we didn't. I was woefully unprepared for the Beast From The East and we ended up icebound in a totally unsuitable place. It was a forty-five-minute hike to the post office over frozen, snow-covered, ploughed fields and we had no access to fresh water, so had to ration what we had aboard as did we the coal for the fire. The coal boat 'Dusty' was unable to break through the thick ice to get to us doughnuts who had stayed in the wilds. However, with true British grit we made it through…well…that and the fact we were close to a farm who would sell us duck eggs, bacon and strong cider.
Higgledy is at its busiest from January to April. In hindsight, I would have been better off travelling on a more urban waterway for that period. Next year I will ensure I'm closer to supplies and more importantly be close to post offices from which I can receive parcels as well as posting them.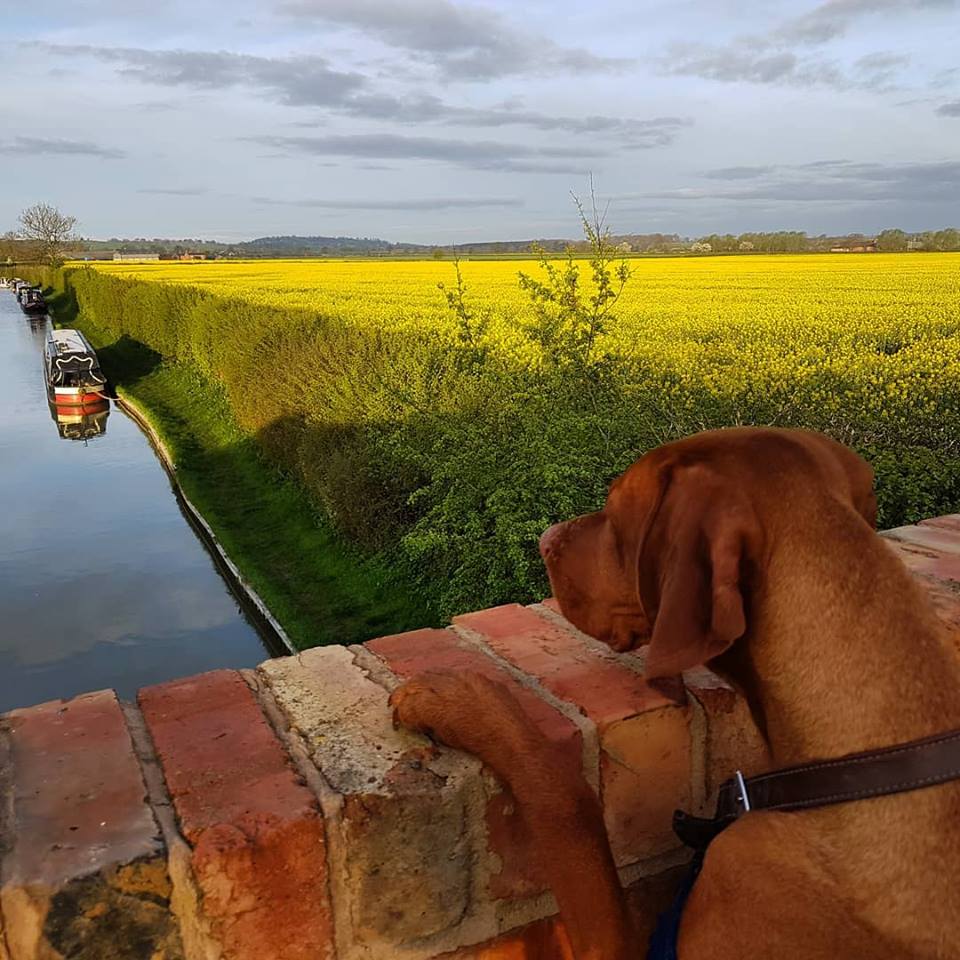 Business was great, lots of new customers but also gazillions of repeat customers which always warms my cockles. Most folk got their parcels within three or four days, though when things really got hairy it was well over a week. This is something I don't want to let happen again, it takes the joy out of working when you're chasing your tail from morning till night.
Today we shall be making our final preparations to start our journey to Cambridge. First, we shall motor up to Northampton to stock up on baked beans and food for the hound and then on to the mighty river Nene. The Nene presently (as of yesterday) has an SSA on it…this stands for Strong Stream Alert. The heavy rain has caused it to flood. The Nene can be dangerous and obviously, I shall not attempt to navigate it until the Environment Agency state that it's safe enough for Team Higgledy…that reminds me…I need to buy an anchor in Northampton in case we get engine failure while on the river.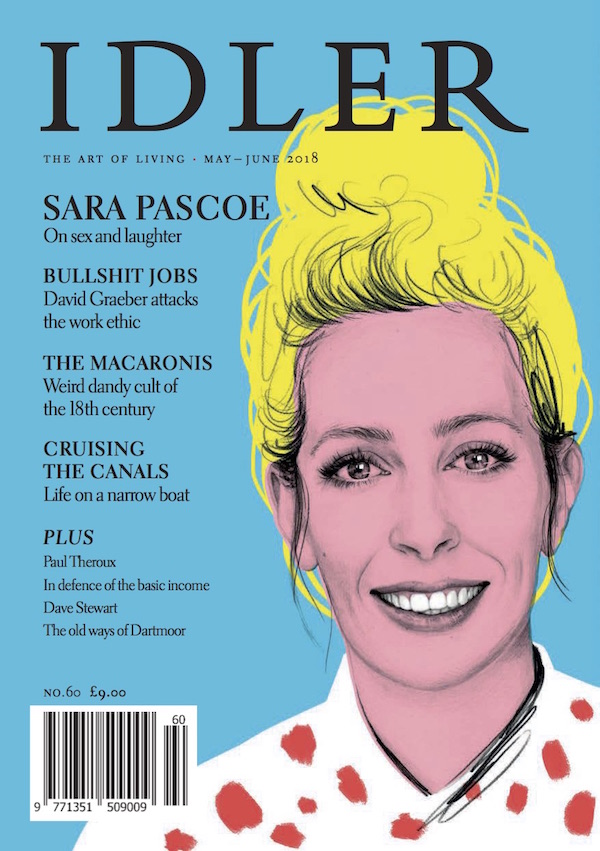 A slice of our boaty adventure has been published in the salubrious 'The Idler' magazine…I am gently bringing them around to the idea that perhaps a series next year could be a good idea…we've got our fingers and paws crossed for that. Other publishers have come forward with ideas for books, which of course is wonderful, but I'm concerned that they may want a toned down version of the Higgledy vibe…which, Frankly, I think would be dull. I'd rather wait until the right deal comes along…or not publish at all other than on here or self-publishing an e-book. Our main purpose is to provide our customers with good quality seeds…and to provide ourselves with a life of adventure…presently I believe we are winning at both and I am extremely grateful for how the cards have fallen.
We will keep you posted on all adventures and of course we will keep you up to date on how our own flower garden on the boat is working out.
Kind regards and thank you for reading.
Ben, Flash and Casper. xx
If you have any questions then please ask away…you can find me on Twitter or Facebook.Should you wish you can join 'Club Higgledy' (see the right hand side bar).