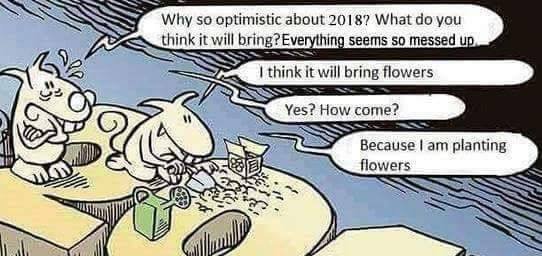 It's the time of year when a chap's mind starts to wriggle it's merry way from thoughts of woody ale and crumpets, to the equally serious business of planning the coming year's cut flower patch. Flash and I took a morning walk out and away from the canal and across the sodden cow fields to wish a happy new year to the grey mare who hangs out by the tumbled down barn. I'm not sure the mare had any interest in growing flowers whatsoever but she seemed happy enough to listen while Flash and I wibbled on for half an hour about our forthcoming flowery adventures.
We have a packed flower growing season in mind for 2019. First off, we will be helping our chum Naomi (Wilderness Wildflowers) get her, already established flower garden, up and running again for the new season. Naomi is quite capable on her own but now she has a crawling and walkingish youngster in the form of Iris, to slow her down. This garden is close to where my narrowboat, Casper, will be moored up until late summer and as such it will be pretty straightforward.
The second of our schemes is to create a patch from scratch at our friend's smallholding in Suffolk. These flowers will be grown specifically for a wedding in early August but will also serve to provide flowers all summer for the household. The logistics of this will be tricky as it is a three-hour drive from the boat. Happily, I now have the Blunder Bus (Campervan) to assist in turning this idea into reality. This garden will be made up almost entirely of annual flowers….annuals are my thing. I will be explaining why, over the next few days on these here pages.
It makes good business sense to my small brain to encourage newbies into the sport of growing flowers for cutting, and with this in mind, I shall be running a series of tutorial posts from the new year. These will cover all the basics from setting out your patch, preparing the earth, sowing guides, choosing what to sow and generally dip our muddy toes in the saucy world of flower husbandry.
I hope you will find these posts informative and engaging or at least I hope you will pretend that you do and say pleasing things about them to your friends. I shall link them all to the Higgldy Garden Facebook account where you can make comments in the provided boxes and let the world know why you think they should all go and spend £20 in the Higgledy Flower Seed Shop Of Dreams.
NB Use discount code 'Earlybird15' to get 15% discount until the end of January. Spend over £15 to have free shipping and an extra packet of seeds slipped into your envelope. (….perhaps I need to rewrite that phrase….)
Then….if this set of mindbendly delightful tutorials are not enough to satisfy you, we shall be running a second set of 'hands on' tutorials from March, where you can watch in awe as I put my own horti principles in place, setting up the Suffolk Garden. These will all be posted in 'real time' and you can follow our rock and roll rollercoaster ride to see if we can pull off the wedding gig without letting everyone down and never being spoken to again by our discerning pals.
If you have any questions then please ask away…you can find me onTwitter or Facebook  Should you wish you can join 'Club Higgledy' for newsletters and discount codes. (see the right-hand sidebar).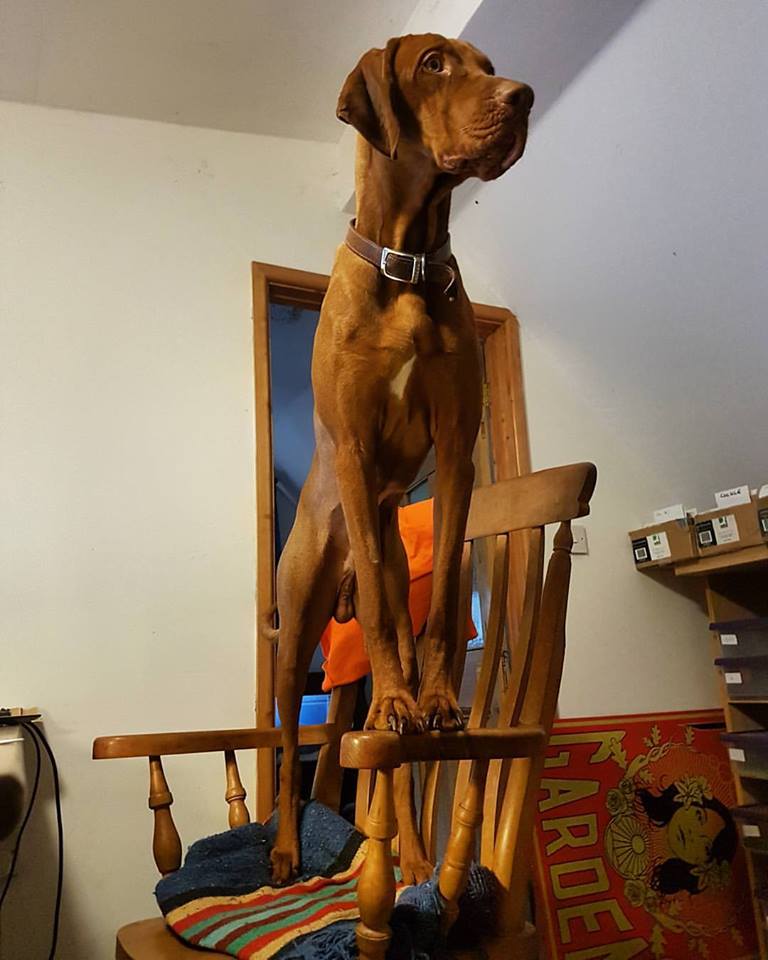 Thank you all for helping 2018 being a wonderful year, and may I take this opportunity to wish you the best of luck for 2019 from all of us in the Higgledy family.
Benjamin, Nadja, Enid and Flash.
xxx