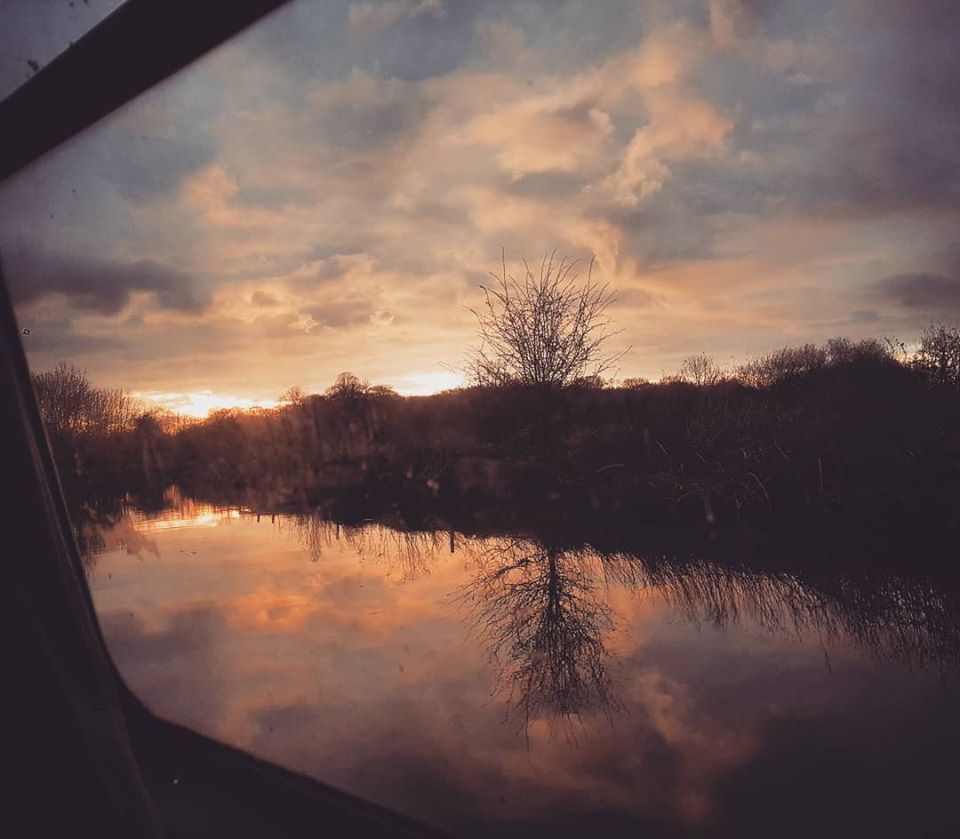 Ahoy there! Greetings from narrowboat Casper. We are hunkered down on our lockdown mooring in the Cheshire countryside. The good people of Bluebell Cottage Nursery have given us sanctuary while C-19 goes about its business.
The owner of Bluebell Cottage, Sue Beesley, is something of a horti megastar and the whole operation here is tops. The Nursery has closed to the public but the wonderful plants can still be bought in the online shop. Obviously this is a very challenging time for nurseries…so please spend some money if you can bear (Is that the right spelling?!) having more beautiful plants in your life.
Sue has given me a 250sq plot to play with. Naturally, flowers are my schtick….expect plenty of those beasties. But it strikes me that I ought to learn some new skills….so am going to try my hand at some very simple, high production veg too, which I will mix up with the flowers.
Lots of you will be locked down…some lucky enough to have gardens….some with much more limited space….some only with windowsills.
Over the next 12 weeks I will be regularly blogging 'I-Sow-Lation' posts. (My mate George came up with the name…blame her!) 'I-Sow-Lation' will be a simple easy to follow 'real-time' set of tutorials and tips on growing both flowers and veg from seed.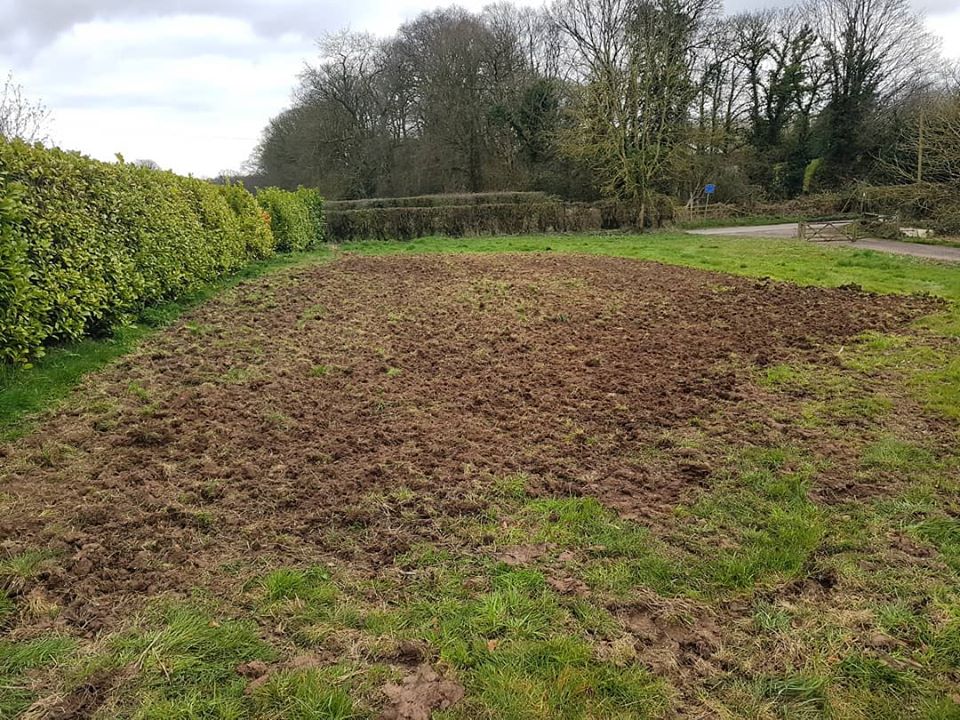 My veg growing skills are limited at best…so I have enlisted the help of my digital chum Jon Knight, who I know through Twitter. He has a non-nonsense approach to the sport that I admire and he has agreed to pen some words for us in this series. We will also (I hope) be able to follow his own veg growing adventure through his Twitter feed…..oh yes….'I-sow-lation' may take you beyond the comforting wall of the Higgledy blog and into other wonderful worlds.
Initially…the posts may be a little clumsy…this is because the Higgledy shop has gone bat poo poo kaka crazy and I am really struggling to keep up. I'm working all the hours that I can….and then I will write a post before dinner and then crashing out. This may last a couple of weeks.
I have written HEAPS of guides in the past however…so I will point folk to the relevant pages as and when the need arises.
First off the bat….the window for sowing most seeds is bigger than you might think. I generally sow from now and through until the end of May. So don't panic.
OK….if you are looking to get started….here is an HG guide to preparing your beds.
….and here's Jon on 'Microgreens'…..and may I say a BIG thank you to Jon for taking time to pen this for us all…I know he's a busy chap.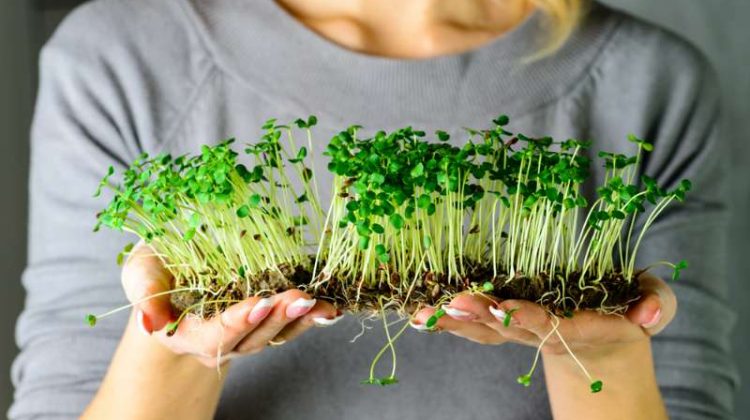 "At this time many people are wondering if they can grow some fruit,
vegetables and herbs at home. You can, and it's often very simple.
However lots of common vegetables take many months to grow, so what
you plant now in March might not be ready for harvesting until next
Winter. There are some faster options though!

For this first post, let us concentrate on a "quick win". A nice and
easy starting point that you can grow indoors are "microgreens".

Microgreens are really any leafy vegetables that are eaten at the
"baby" stage when they are just seedlings. You can grow them on
bright, sunny window sills and you harvest the little plants when they
are just 2 inches (50mm) high. A wide variety of plants can be grown
as microgreens – lettuce, radish (for leaves rather than root),
coriander, mustard, cress, sunflower, peas, fava beans, cabbage and
basil.  Use what you can get as long as it has edible leaves – you
might want to grow several different types at once to see what you
like. Once you've got some favourites you can make up seed mixes that
contain a mixture of plants that taste good together.

All you need to start growing microgreens are some trays, some compost
(peat free by preference but any will do in times of need) and a
selection of seeds.

You can often buy small seed packets from supermarkets, DIY stores and
garden centres, but these can be expensive as you'll need to sow the
seeds densely, so you might want to look into ordering bulk packets of
seeds online or using seeds sold in larger packs for cooking – things
like dried marrow fat peas and coriander seeds work well as long as
they've not been heat treated. Also, look out for seed swaps,
Transition Town groups and community gardening groups who may have
seeds they can share.

To grow the microgreens, put an inch (25mm) of compost in your chosen
tray. Make sure the tray has a few holes to let water out from – I
sometimes use two supermarket mushroom punnets one inside the other
with holes punched in the base of the top one and the one underneath
acting as a drip tray and reservoir to catch excess water.  If you've
got the space you can use larger trays like old fruit trays from the
greengrocer or supermarket and line them with newspaper to stop the
compost falling out – handy to place outside on a patio later in the
spring and summer once frosts are unlikely.

Give the compost a light watering before sowing the seed – you want
the compost to be damp rather than sodden. Sow the seeds thickly – aim
for roughly the same space between the seeds as the seed size (though
you don't have to be super precise – the plants want to grow and don't
care if you've measured the spacing!). Some larger seeds like peas can
benefit from soaking for a few hours before sowing – just pop them in
a container of water for up to 24 hours and then drain off before
sowing.

Sprinkle a thin covering of dry compost over them roughly as thick as
the seed and then put the tray in the window sill. If you've got a
clear plastic bag or a clear plastic fruit punnet you can pop over the
tray all the better as it can help speed up seed germination, but
remove it once the seeds have started to sprout. Once they start to
grow test the dampness of the compost with your finger every couple of
days and give it a little water if it has dried out – a fizzy pop
bottle with tiny holes pricked in the cap can be handy for this if you
don't have a watering can. Again aim to keep the compost just damp –
not swimming! Over watering can kill plants just as easily as letting
them dry out.

The little plants should take 2-4 weeks to reach the stage where you
can start to harvest them.  Just use kitchen scissors to cut out
clumps.  They can pack a tasty punch so a little goes a long way, plus
they are packed with vitamins. Great to pep up sandwiches, salads,
pasta dishes, etc.  Once harvested they don't store very well so cut
as and when you need to use them. Remember to start sowing another
batch a week or two after the first so that when you've harvested all
the first batch, the next one is nearly ready.  Repeat every few weeks
and you'll have microgreens for months."
Please go and say Hi to Jon if you are a Twitererer and if you are a Facebookie there is a Higgledy Garden Group which is an uber-friendly place to share pics and ideas with other like-minded folks….we are all learning together.
I hope that Jon and I will be able to entertain and inform you over the next 12 weeks….it's a tricky time for us all, of course…but where there's gardening….there's hope. (…ends on a cheesy note…)
In other news: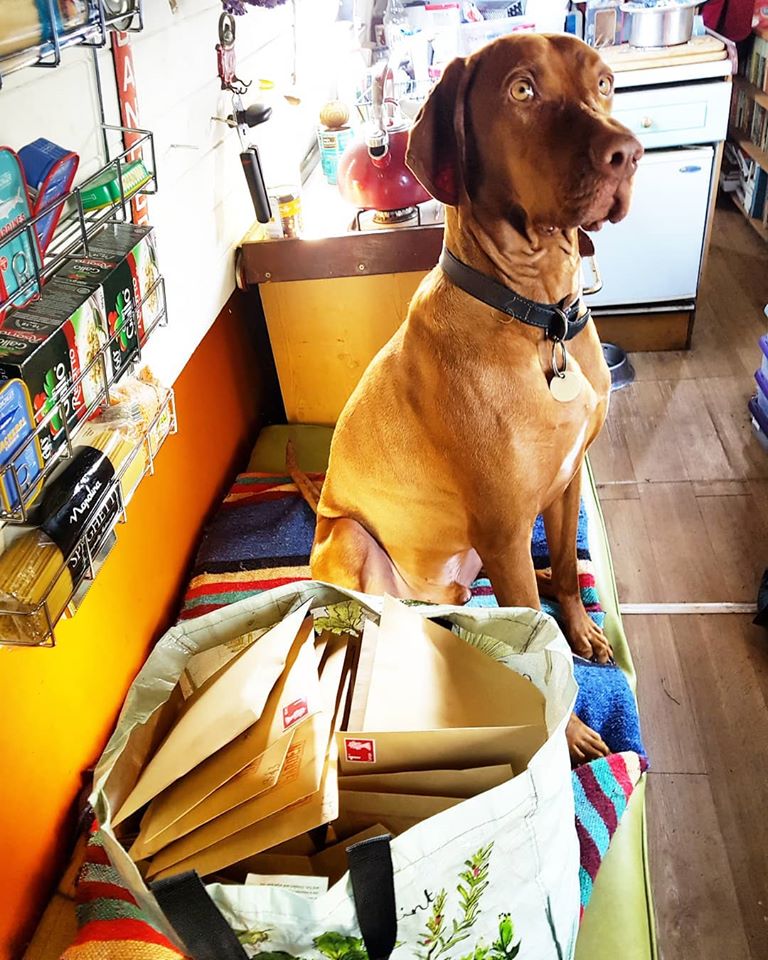 Flash and I are working like demons to get your orders sent out quickly. Presently we have got the turnaround down to 7 days…if we get much more snowed under we may have to shut the shop for a few days to catch up….but rest assured we are 'on it!'
Much love
Higgers & Flash.