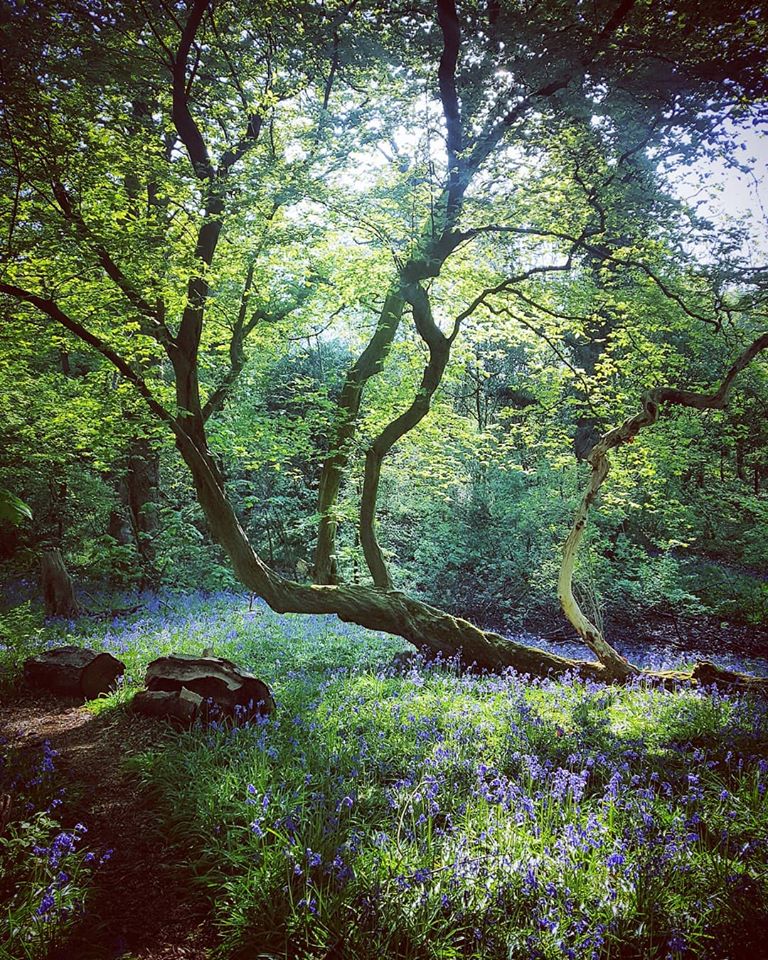 As the March lockdown was being implemented Flash and I had found ourselves in something of a pickle. We were moored up in the fine city of Nantwich in Cheshire. Now the good folk of Nantwich are a welcoming bunch but Flash and I were hankering for open fields and woodlands and a patch of ground to grow some flowers. It was looking like this Covid game was going to try and put a dampener on the summer and we needed to come up with a plan pretty pronto. Earlier in the year we had met a lass called Sue Beesley who owns the charming Bluebell Cottage nursery growing perennials up on the banks of the Trent and Mersey canal in a village called Dutton, just south of Warrington. Sue had a small parcel of land that was presently surplus to her needs and she, being of a generous northern persuasion, suggested that this could be allocated to the Higgledy crew for the summer.
Clearly, this was a great opportunity for a higgledy man and his ginger dog. With great speed and gusto, we panic bought Digestives and Captain Morgan's Rum, fuelled up our narrowboat, Casper, and made some final adjustments to his new engine. In no time at all we were thundering through the British countryside at nearly four miles an hour. The voyage was to take a gruelling eight days with a stopover for a day near Northwich in order to finish reading a particularly good novel and to create what was to become recognised as one of the country's most successful Shepherd's Pies ever baked on a boat.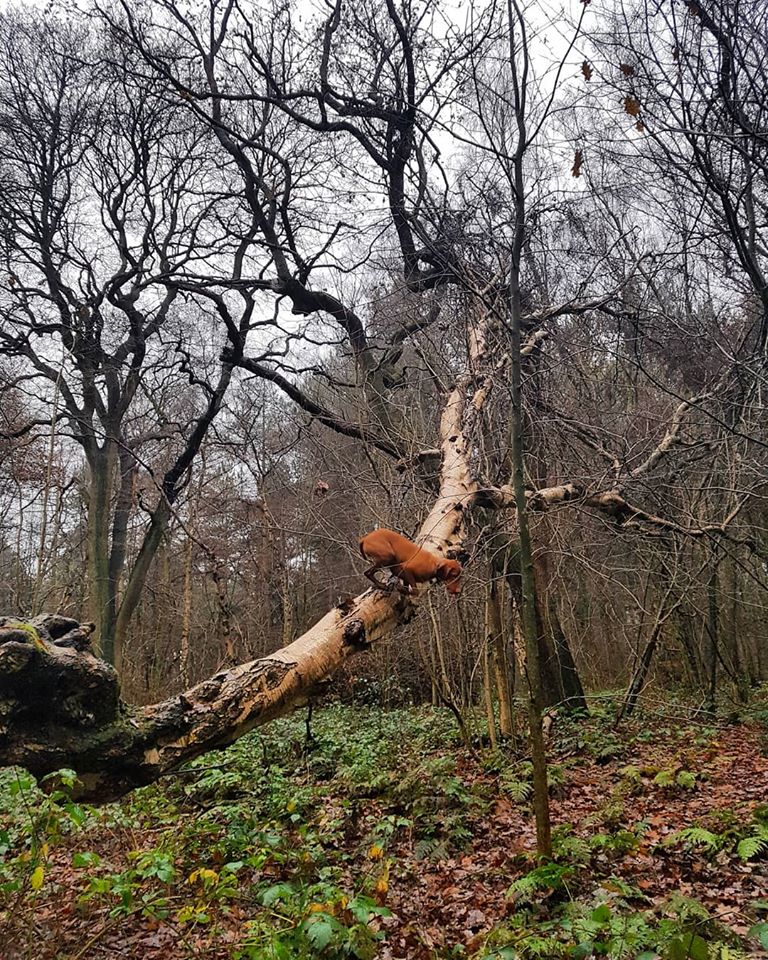 As we made our approach to Bluebell cottage in the late afternoon sun, we were greeted by a fleet of dugout canoes crewed by scantily clad, raven-haired beauties who wore garlands of Hesperis and who sang soft shanties as they paddled their craft alongside our vessel. Casper was soon secured on the banks of the waterway and our welcoming entourage guided us through a hidden path in the adjacent Bluebell woods while feeding us ripe mango slices and branded Custard Creams. The woods opened up to a meadow of wild Crane's Bill, and in the centre….on a throne made of woven hazel, was the Empress Bluebell….or 'Sue'…as she prefers to be called.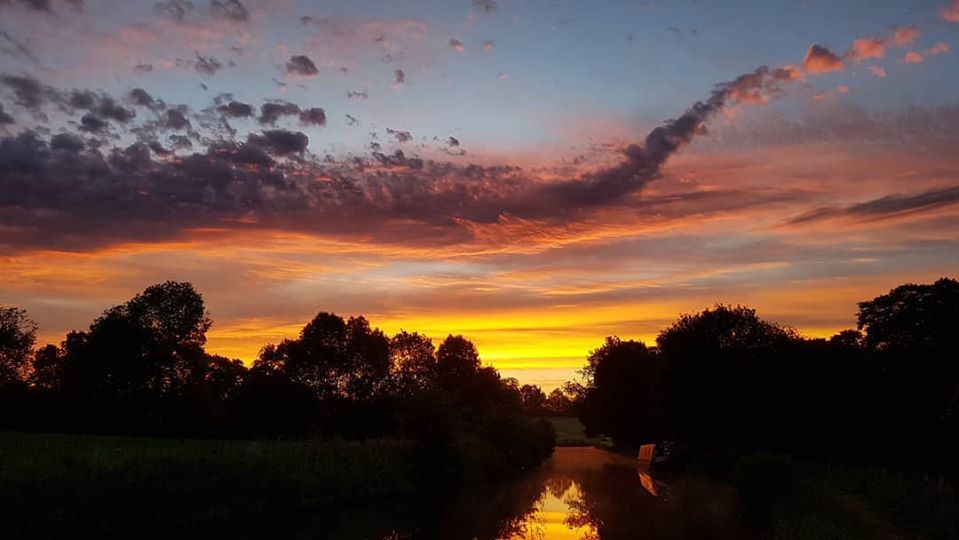 The spring and summer were full of much laughter and flowers. Flash had acres of woodland nearby to use as a squirrel hunting ground and we had miles and miles of tracks and paths along the canal and the River River Weaver which runs right up to the mighty Mersey estuary. We ploughed our land and grew our flowers which fared very well in the Chesire soil.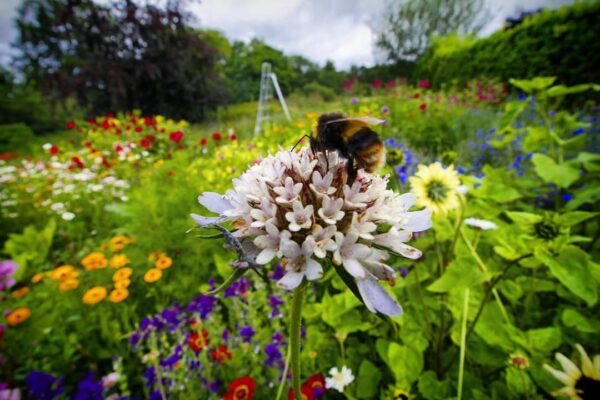 Like many online businesses, Higgledy became super busy during the lockdown and the workflow wasn't easy. The tea rooms at the nursery had been furloughed and so we were allowed to run the business from there as there just wasn't enough space to run it from the boat anymore. Supplies were difficult to get hold of and we had to shut the shop down on two occasions but with the help of Sue and her team we made it through and now things have settled down to a sensible rhythm.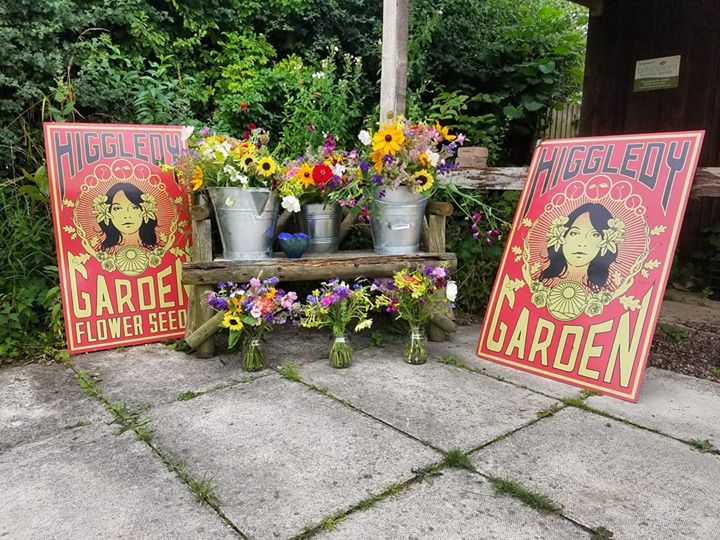 Our lockdown was one to be very grateful for and we would like to thank Sue and all the lads and lasses who work here who made our time so amazing.
What Now?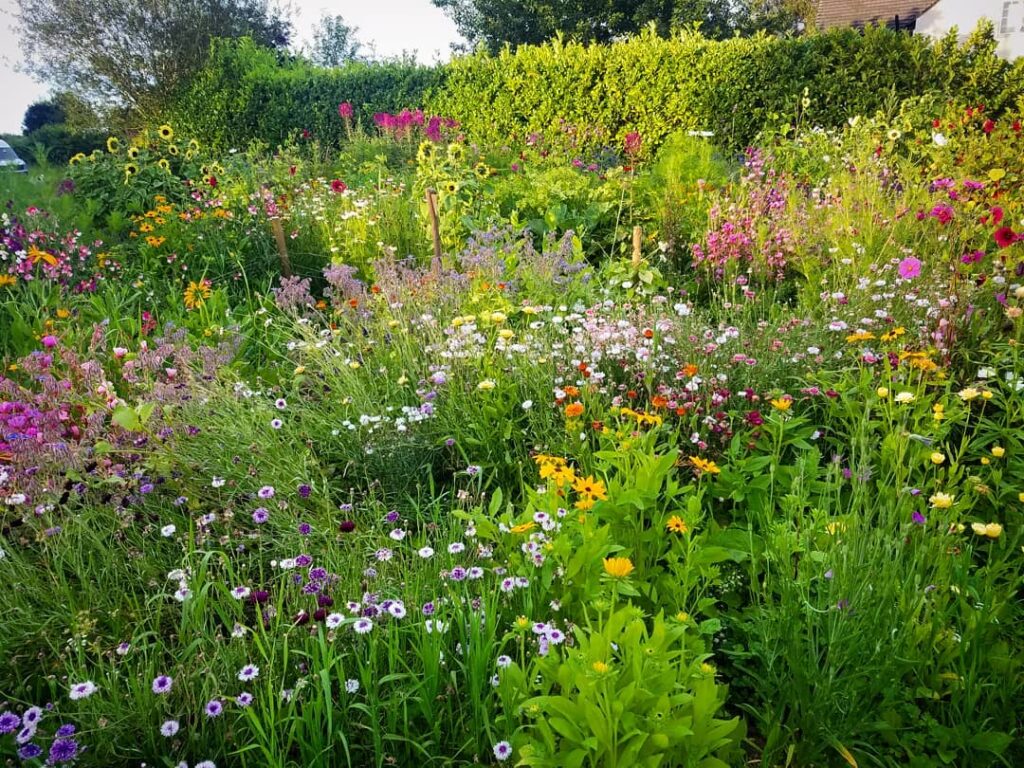 Flash and I have decided that we're not going anywhere unless Sue and the Bluebelves drag us out by our tails and cut the ropes on the boat sending us adrift and on our way.
So we have all had a long conversation about how we think best to move forward. The Bluebell Higgledy alloy is a good one. It's complimentary. So the plan is that the Higgledy Garden will remain here…in fact, it will more than triple in size for next season and will possibly be the largest and most disorganised cut flower garden in northern England that is open to the public. We will run some informal workshops and also have a stall on a Friday and Saturday selling seeds and bunches of our flowers. Flash and I will continue to live aboard Casper and patrol the waters of the Trent and Mersey Canal and of the Bridgewater Canal (There's a gargantuan RHS gardening opening up next year on the Bridgewater)…during clement weather we can also navigate on the River Weaver. All of these waterways are within striking distance of Bluebell Cottage….so it's all 'doable'.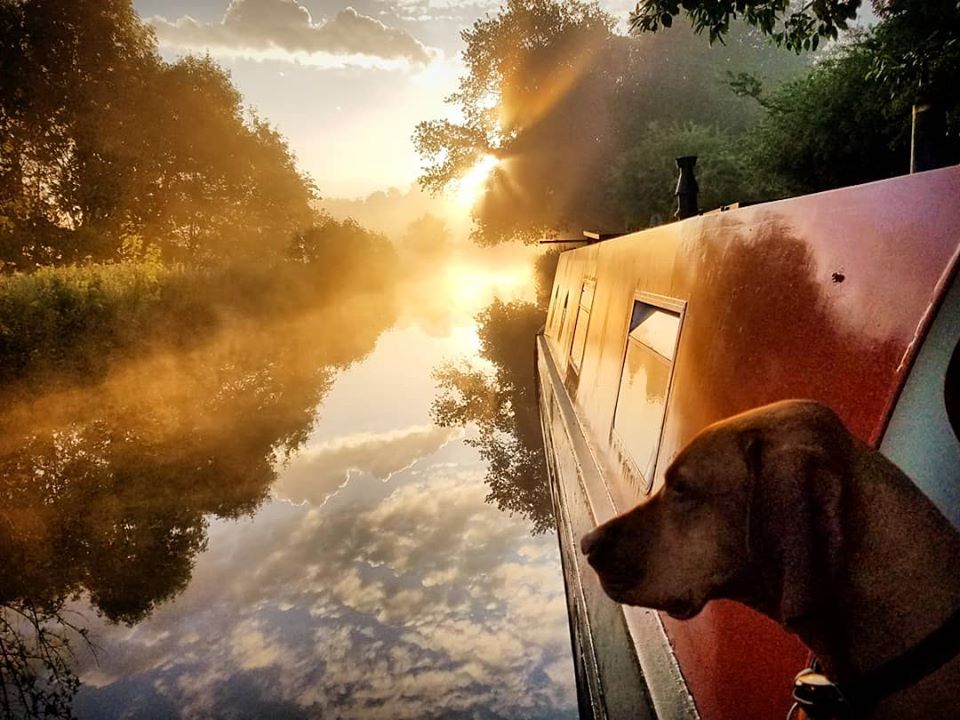 Thank you to all the Higgledy customers who have been supportive of us over the lockdown. We are delighted that normal service has resumed. Please look forward to more flower growing adventures next year. I will be continuing to Blog….to talk whiffle and waffle on the socials…and am going to try my hand at some film making….2021 is going to be double awesome with bells.
Peace and love to you all.
Benjamin and Flash
If you have any questions then please ask away…you can find me on TwitterorFacebook.Should you wish you can join 'Club Higgledy' (see the right hand side bar). This is a six times a year email with links to my discounted bundles….these are offered to subscribers first as they are usually limited in number.