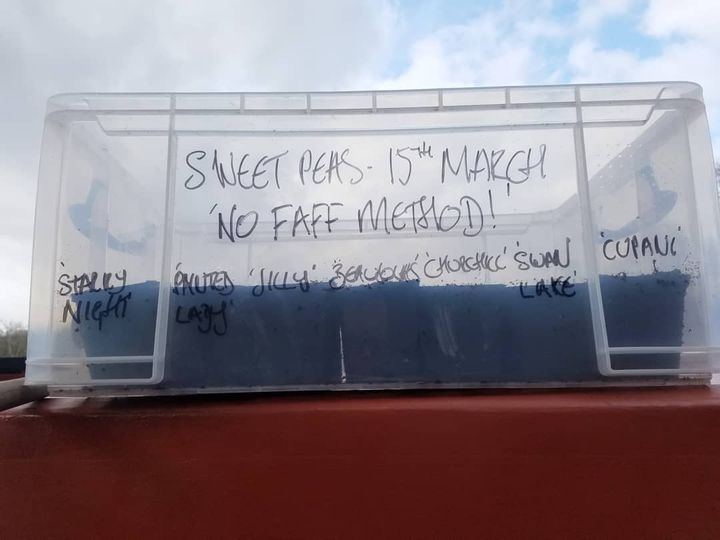 I keep the Higgledy Garden as faff free as I possibly can. The modern bachelor hasn't got time to be faffing around.  This is a simple way to sow sweet peas. No soaking seeds or scoring them with a knife or nailfile….no overwintering tired looking plants. Good old fashioned sweet peas started off in pots….and no….not those fancy root trainer wotsits either. Three-inch square pots have always worked fine for me. I'm not going for show blooms…Just highly scented sweet peas that I can plonk into a jar on my boat and let the scent waft about my world making everything even more wonderful than it already is.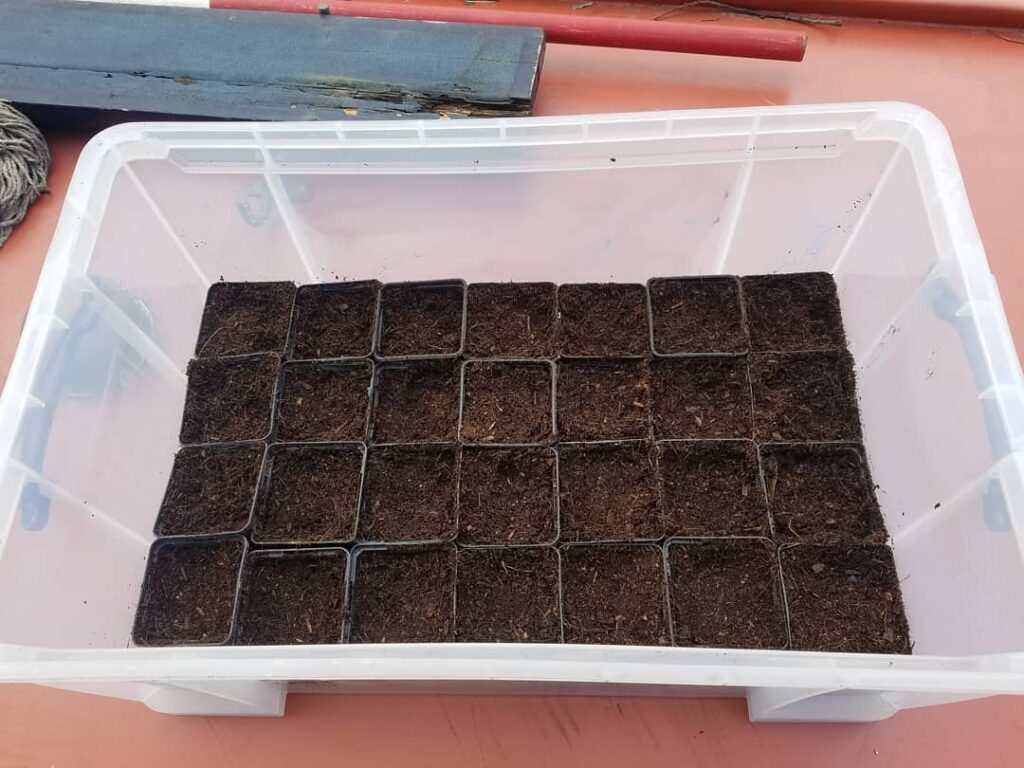 *Sow in March or May. Lots of warmth and light. Seeds like this vibe.
*I sow into Melcourt peat free compost, using three-inch square pots.
*Each pot gets blessed with two seeds sown about a couple of inches apart. These are sown 1 cm deep. This is about where your first knuckle is on your first finger….unless you are an orangutan.
*Cover your seeds with your compost and give them a watering.
*I have found storage boxes are perfect little cold frames. A well fitting lid keeps out mice and slugs. Evidence-based research has shown that a mouse can smell a Higgledy Garden sweet pea seed from 365.23 miles away.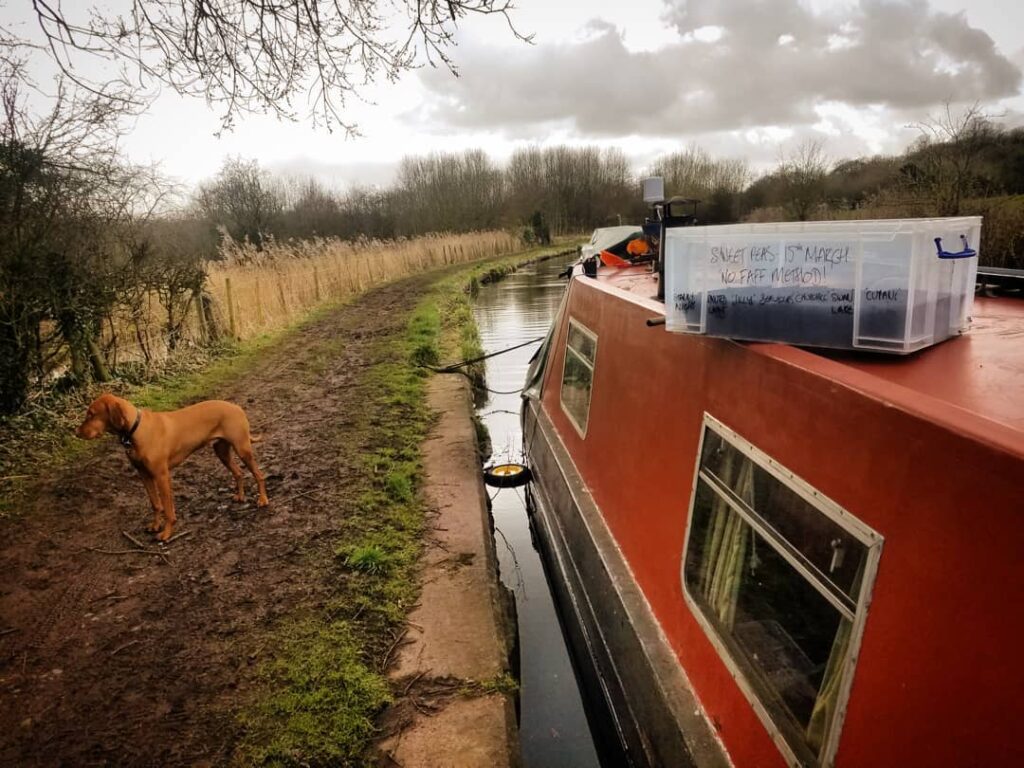 *Sweet peas seem to like a little heat to get them into their groove. I germinate mine inside the boat. As soon as the green shoots appear you must put the box outside in the cooler temperatures.
*We are going to let the little beasties simply do their thing from now until the frosts have wobbled off. Just a little light watering is needed….I find a few songs from the music hall days always goes down well with the old fashioned varieties .*Pinching out is something that we will do to about half of our seedlings….but we will cross that bridge when we get to it. It's very simple.
I presently have eight varieties of wonderful sweet peas for sale…you can find them in the Higgledy Garden Seed Shop.
Kindest regards
Benjamin and Flash
PS Remember there is no rush to sow your annual flower seeds. April is optimum…May is great too.