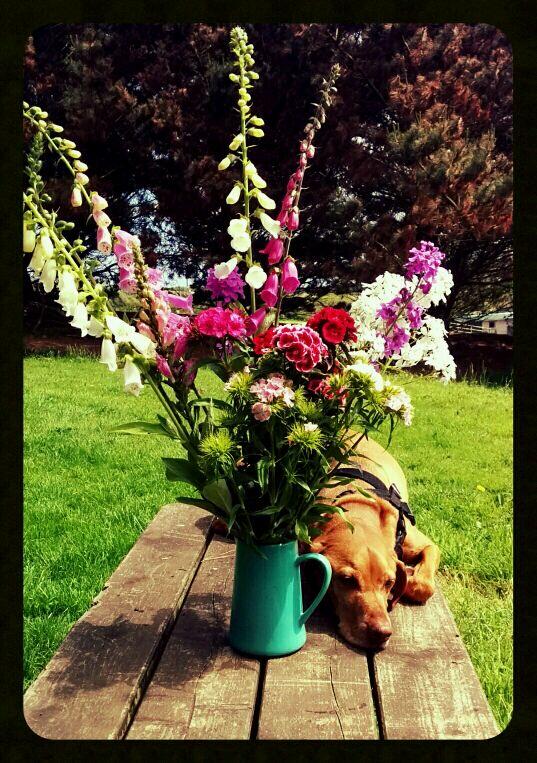 Ahoy there,
Casper, my narrowboat, is in the boatyard for repairs. He needs a new gas boiler, a new flue for the multifuel stove, the old 1984 galley (Kitchen) is being replaced and the engine is getting a post lockdown service. So Flash and I have jumped in the Blunder Bus and hightailed out to Anglesey to keep out of the way of the spanners and the chisels. The work has overrun by two weeks and we are wondering if we need to find some Valium to soften the blow of the invoice. All this has meant we are getting late in the sowing of our biennial flower seeds…but all is not lost.
For the 2022 Higgledy Garden flower patch, we are returning to an old venue where we grew flowers for a friend's wedding three years ago. The site is at an old apiary on the Suffolk coast. Despite it being almost pure sand, the flowers seemed to love it there. The land is owned by two old chums of mine from the heady party days of the 1990s. Spinky and Boo have good horti skills. Boo is a wizz on his 1960's Massey Furguson 35 tractor and makes light work of any tasks…the main task to make light work of, is the ferrying crates of ale from the shop up to the flower field, to the thirsty cake holes of us flower farmers. Spinky is simply a natural at the sport of flower growing…and veg growing for that matter. Plants adore her and seem to visibly swoon and grow whenever she comes near them. It is with this in mind that we have sent a parcel of biennial seeds ahead of us to the sunny shores of Suffolk…as soon as these make their way into the mucky paws of young Spinky then we can rest assured they will get a good start to life.
The optimum window to sow biennials is June and July but running into August won't spin the Earth off its axis. Rather than repeat myself too often I won't give a guide for newbies here but if you are bewildered as to 'what and how ?' then clickerty chip over to "Guide to growing biennials'.  It's all very simple.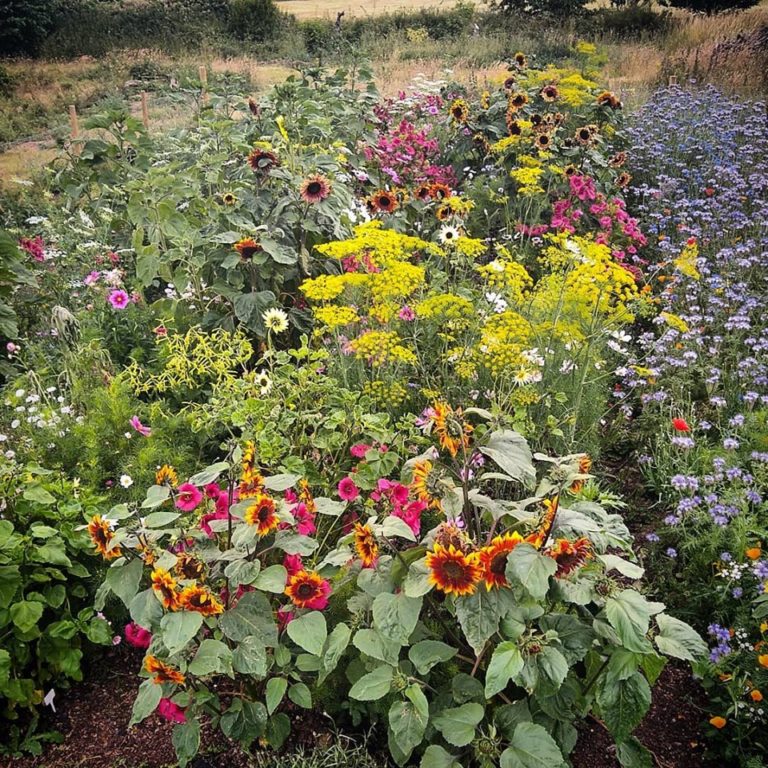 The Covid months have played havoc with my shop sales and I have an abundance of some varieties and am bereft of some others. So for the next seven days, I am offering five varieties of biennials, that I have loads of, at half price….I know…..I am a very decent chap….you're welcome. ;)
The varieties that are half price are Foxglove 'Alba', Foxglove 'Apricot', Sweet William 'Higgledy Mix', Honesty' and Hesperis (Sweet Rocket) 'Purple'.
All of these can be found in the Higgledy Seed Shop. Please remember you always get free shipping if you spend over £15…otherwise it's two quid. All our parcels are letterbox friendly and are plastic free. Greta loves us. We will also throw in an extra packet of seeds with every order…and a Higgledy postcard or two. (Debs, our accountant, will be rolling her eyes when she reads this…) ;)
Many thanks for reading. We hope you are enjoying the sunshine and that all your flowers are behaving well.
Kind regards
Higgers and Flash
If you have any questions then please ask away…you can find me on TwitterorFacebook. Should you wish you can join 'Club Higgledy' (see the right hand side bar). This is a six times a year email with links to my discounted bundles….these are offered to subscribers first as they are usually limited in number.