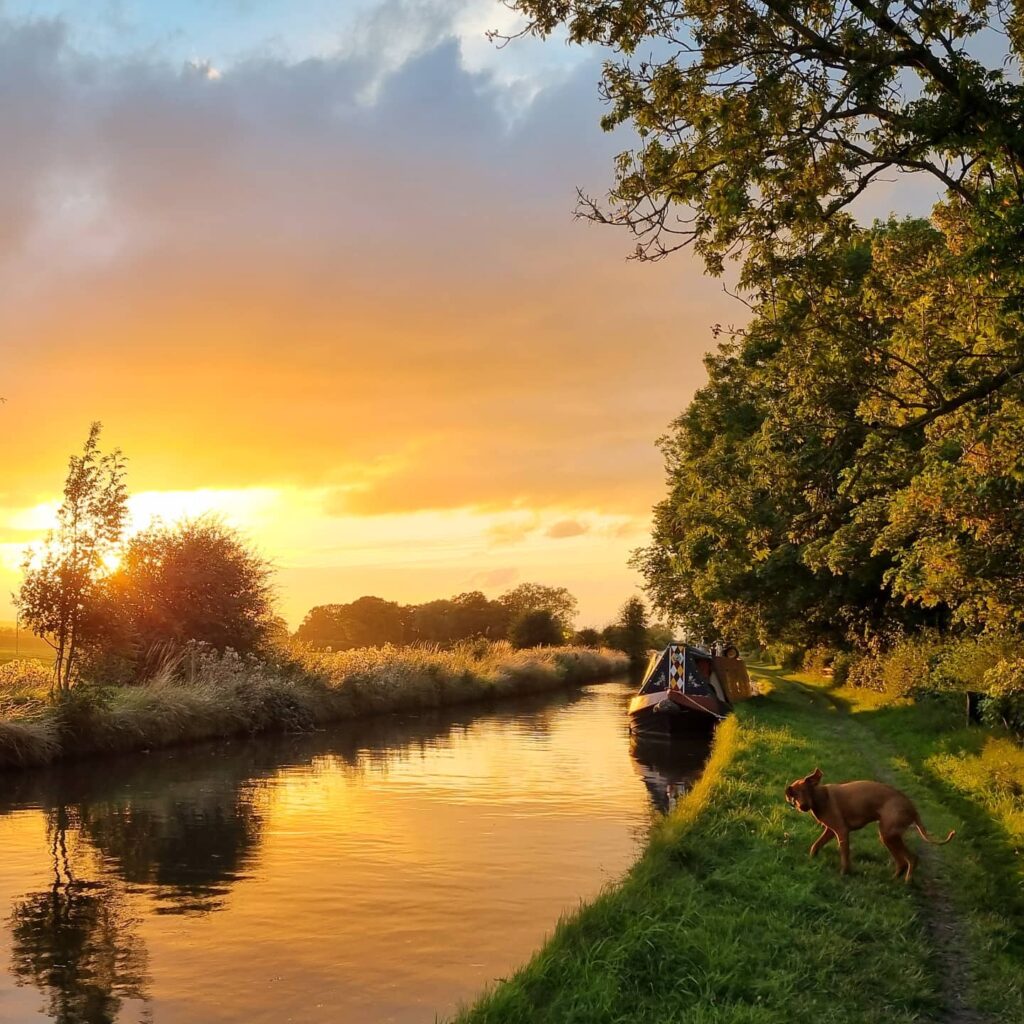 The memories of the glorious sunsets over the weekend here on the Llangollen Canal are fading fast. The drizzle is pattering down on the roof of our boat, and Flash and I are blaming each other for not having collected any firewood. We always seem to get caught out by the first autumnal cool snap. It's not so much the temperature it's the damp that seems to come aboard without any permission whatsoever.
But chaps such as ourselves are not downhearted by such miscreants as bad weather, and besides…we have flower patches to plan and take command over.
2023 Bundle of hardy annuals. 18 packs. 1/3rd off. Free shipping. :) 
I have written previously about how to go about the sport of sowing hardy annuals so I shan't repeat myself here but should you need the low down then just clickerty chip over to, "The Higgledy method of seed sowing."
The conversation my hound and I are having is which hardy annuals could we not do without. A year without cornflowers, for instance' could lead a man to throw himself into the murky waters of the canal. A single summer month without seeing the cheery face of Calendula would send Flash to his writing desk where he would pen terrible poetry and send bitter letters to The Times. We both agree we must strive to avoid any of these eventualities and put our best paws forward to ensure that come late spring we will have a sea of hardy annuals to quieten our restless souls.
We both know that when we get around to sowing up our hardy annuals in a week or two, we will pretty much sow every variety we have but for the purpose of this exercise, we have picked three each.
Flash's choice.
Calendula. The simplicity of Calendula is not wasted on Flash. While he admires the deep colour of 'Indian Prince' and the bleached surf-dude look of 'Ice Maiden', he offers his trophy to 'Art Shades'. He says his Granny grew these on their smallholding in Hungary and used them to flavour stews and colour butter. (I haven't told him his Granny was born and lived in Preston, Lancashire.)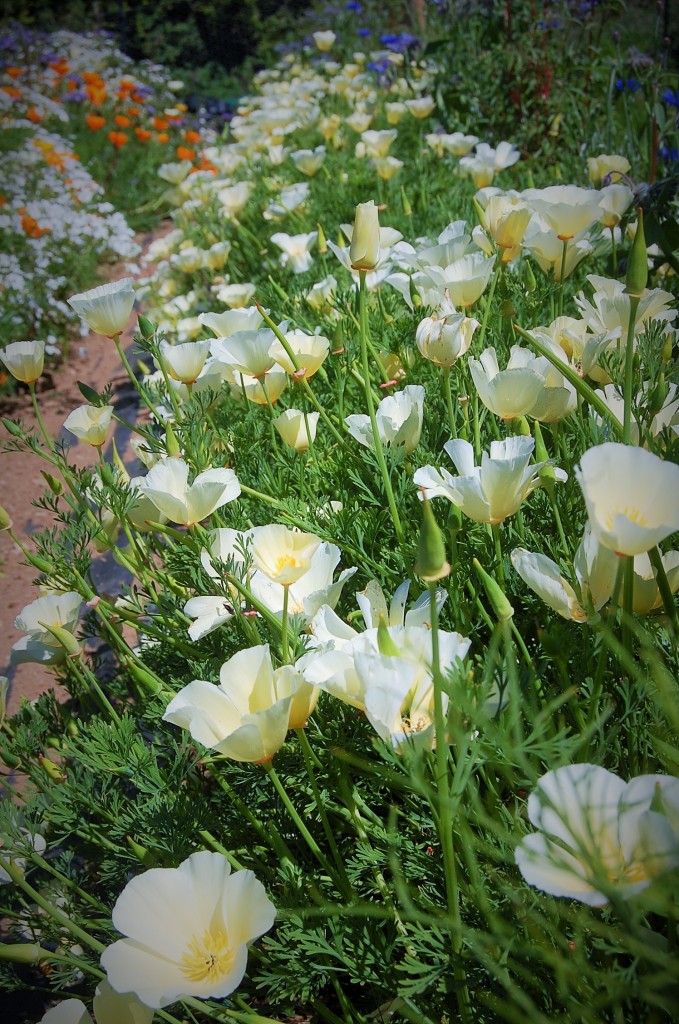 Eschscholzia. California Poppy. While the flowers of Eschscholzia don't last long in the vase, they look wonderful for a while…and even the fallen petals around the base of the vase have a beauty…being that you will get heaps and heaps of flowers from just a small patch of plants, the longevity is never a problem. California poppies flower famously early and are welcome food for the first hungry bees in spring.
Larkspur. It is my belief that the national flower of Hungary is the tulip but Flash says otherwise. He says it's Larkspur and that Larkspur was invented by his Great Uncle Arpad back in 1862. …one chooses one's battles with a Hungarian hunting hound.
Mr Higgledy's choice: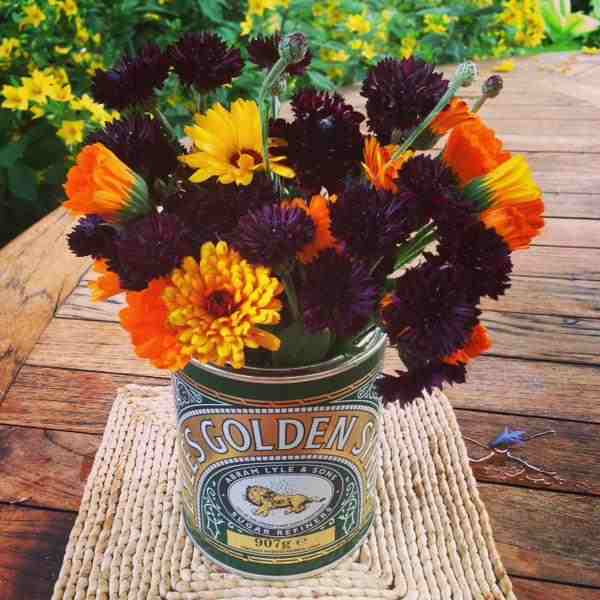 Cornflowers. As previously mentioned, I am a huge fan of the cornflower. These beasties are super simple to grow and when they flower they come thick and fast and you can harvest them almost every day. Pick them just as they are beginning to open and you can easily dry them. Simply hang them up in a bunch in a cool, dark and well-ventilated place.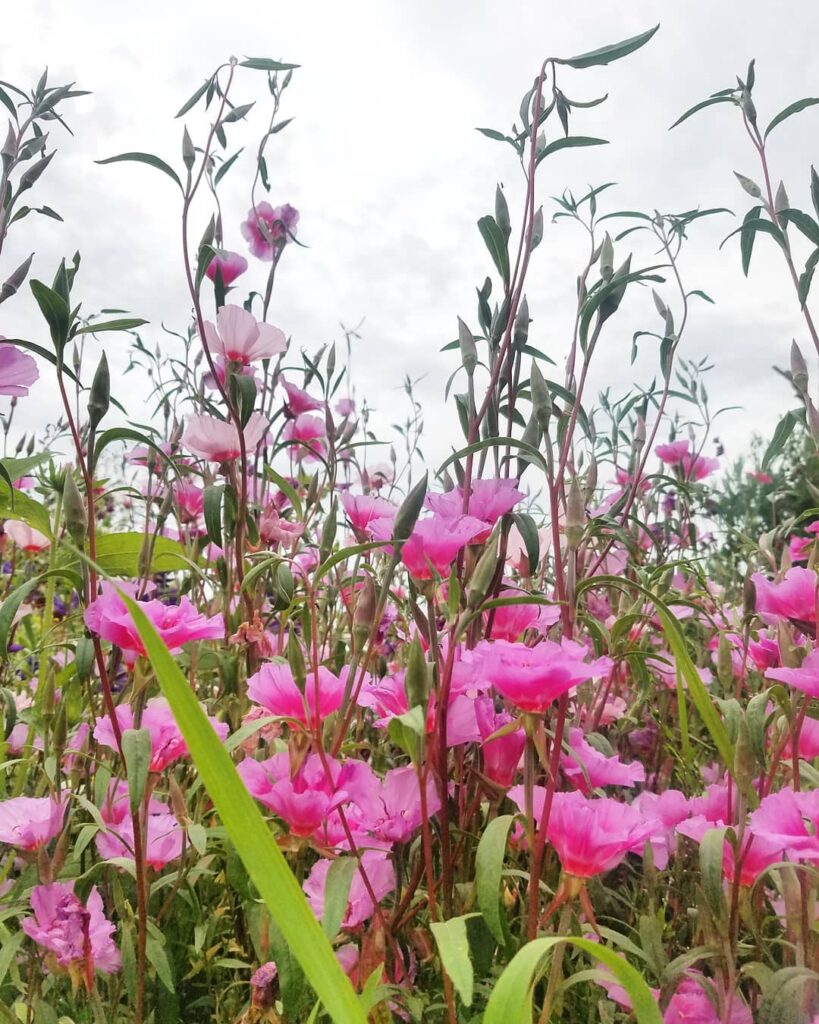 Godetia. We only stock one Godetia, Godetia 'Crown'. My Granny really did grow these! Beautiful willowy flowers with stunning pink flowers. Utterly reminiscent of cottage gardens. Like Larkspur, these will add height to your arrangements.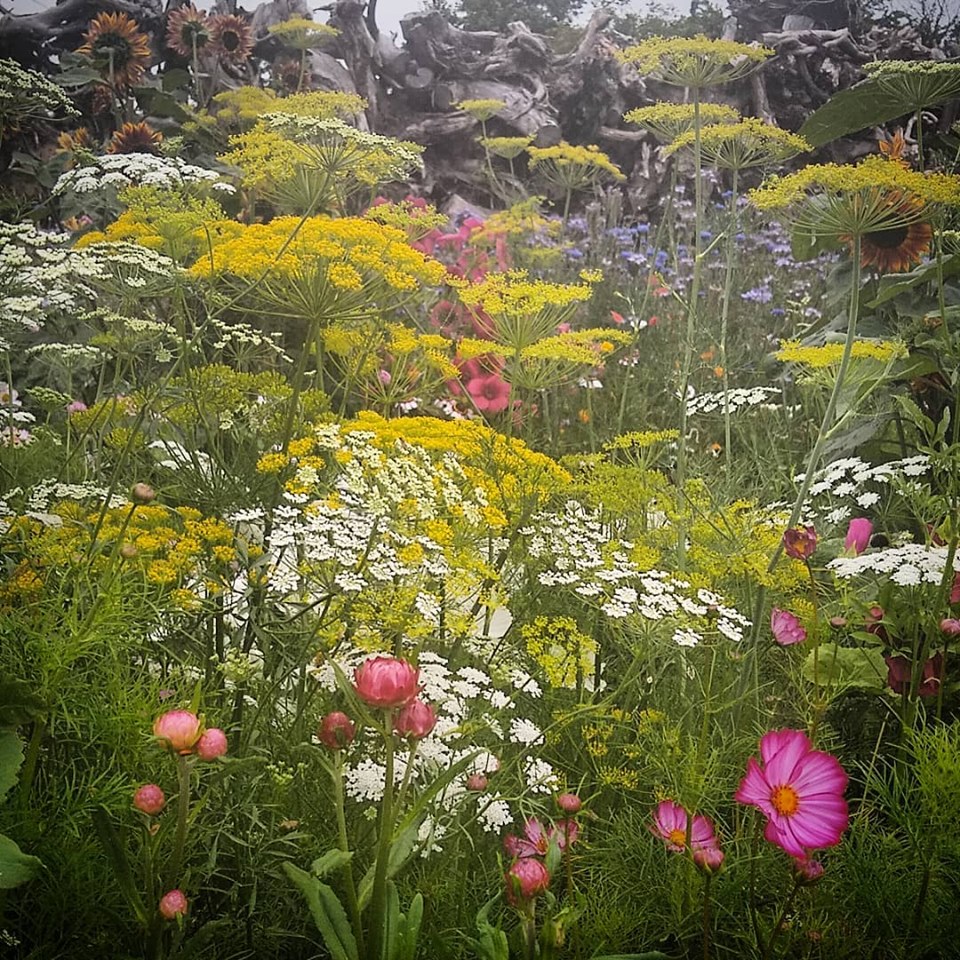 Dill 'Mammoth'. Dill isn't an obvious choice but the plant has vivid citrus green flowers that can act as a perfect foil for any number of flower colours. Pollinators love it. It looks statuesque in your cutting patch. Win win win!
So there you have it. Six of the best.
If you are the type of lad or lass who appreciates an autumn bargain…then take a peak at our 'bundle of hardy annuals'.
If you have any questions you should like to ask either of us, then please find us pottering about on Facebook or Twitter. We are also on Instagram…but this year that seems mainly to be taken up by photographs of Flash and the boat. ;)
Kindest regards
Higgers and Flash.