Sowing sweet peas in Autumn.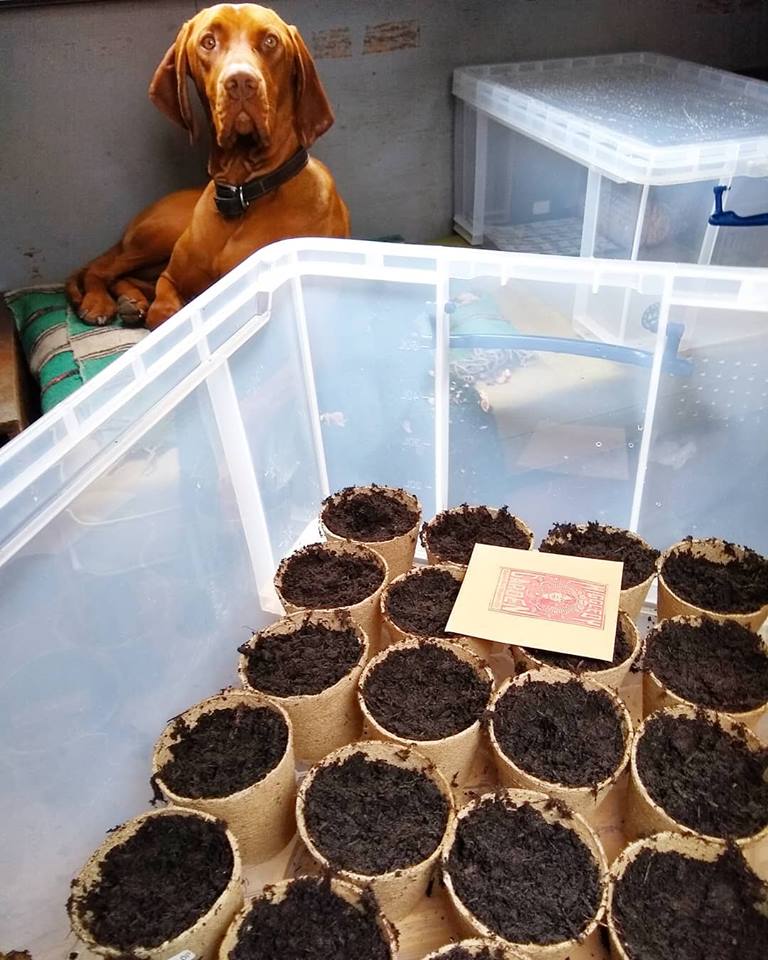 Dear Reader,
The Higgledy clan have been sowing sweet peas since before the invention of Homo heidelbergensis or at least that is what Nanna Betty Higgledy used to tell me on Halloween when she would sow her 'Cupani' seeds. Betty would start sowing on the stroke of midnight after half a bottle of Oban and with the Jonny Cash album, 'Orange Blossom Special' blasting out of the music center. She used to call me over to help, "oi you…specky wotsyerface…come over here and sow some of these buggers!" We sat up late in the cottage and sowed peas for ourselves and for our neighbours. This, of course, was before Grandpa Higgledy accidentally blew up the cottage when he invented the world-famous Higgledy exploding chrysanthemum which is still in use today by MI6 and MOSSAD.
What are the advantages and disadvantages of sowing in autumn?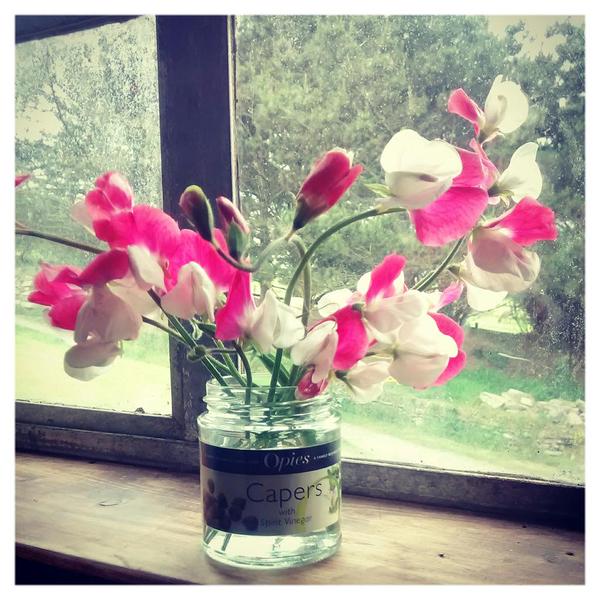 *Autumn sown sweet peas will develop a strong root system over the winter which will be ready to rocket forth when you plant them out in the spring. At this point they will be considerably easier to look after than seeds sown in the spring.
*Autumn sown seeds will produce bigger and earlier plants.
*The disadvantage is that you have to ensure that the seedlings are kept in moist compost over the winter.
Nanny Betty's tips for an autumn sowing of sweet peas.
*First finagle yourself some sweet peas of the highest quality. Soak them overnight if you wish but we don't find this necessary.
*Mice can smell Higgledy sweet pea seeds from 14.6 miles away and will swim raging rivers to get one of them in their micey mouths. For this reason, we don't sow ours outside. Instead, we sow into pots where we can protect them from these furry beasties. Deep and narrow pots are best but standard pots will suffice.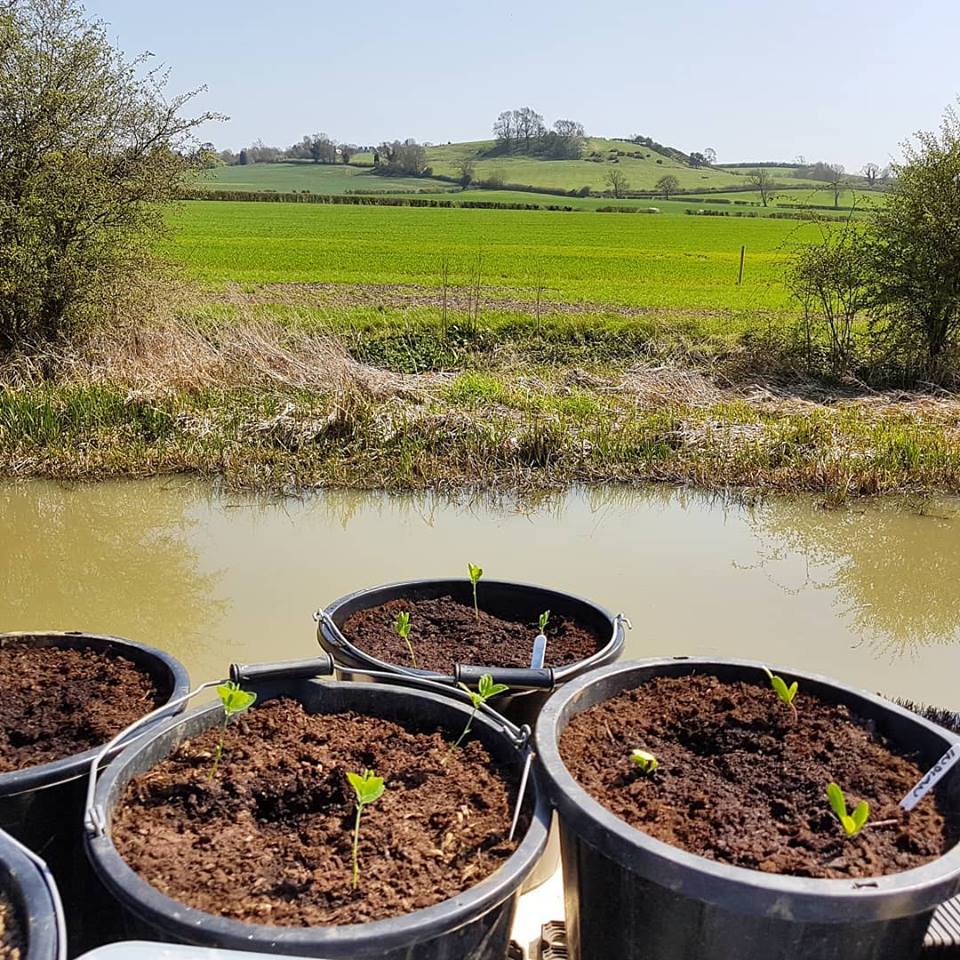 *Sow into good quality compost. Betty would poke a hole up to the first knuckle on her pointy finger…about 2cm in modern parlance.
*If the weather is really cold, say you are sowing in late November or even December, then your seeds will need a little heat to get started. I start mine off in the boat cabin and then put them out on the roof in a cold-frame as soon as the green growth arrives. Don't let your seedlings grow big in the warmth as this makes them soft and unprepared for the rigours of the outside world.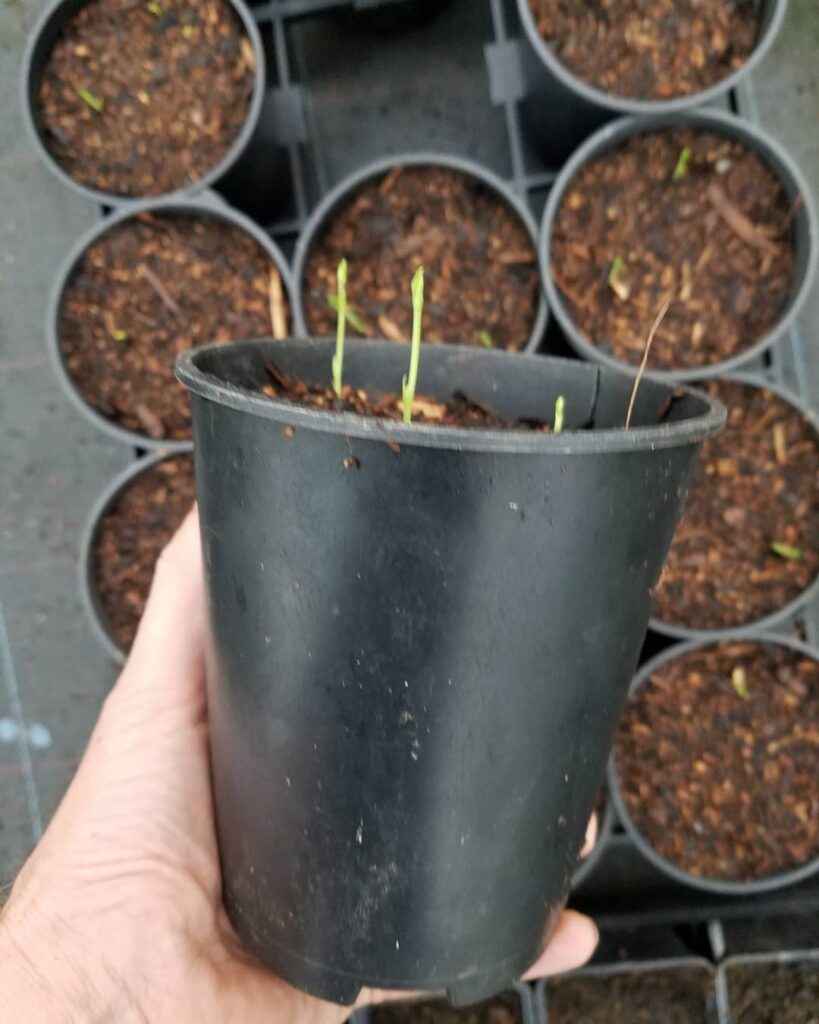 *Betty would protect the seeds from mice with a sheet of glass or a wire rack. On my boat, I don't have that problem but I use a transparent storage box with a fitted lid. This keeps out all pests and if we get a very sharp frost, I can simply lift the box into the boat for the night. Once the seedlings have emerged the mice don't bother with them and will get back to eating grain or beans on toast or whatever it is that they are fond of.
*On the whole, sweet peas are very tough so you don't need to worry too much but don't let the pots keep freezing solid as this will make them miffed. If they are in a reasonably sheltered spot this won't be a problem.
*Nanny Betty fancied herself as a bit of a Druid and with this in mind would plant out her seedlings on the spring equinox, which is round about March 23rd. Naturally, this involved another disc on the music center, another bottle of grog, and Grandpa Higgledy throwing about some of his flower-based fireworks into the Shropshire sky. We will discuss planting up our sweet peas when the time comes. For now, we need just concern ourselves with sowing.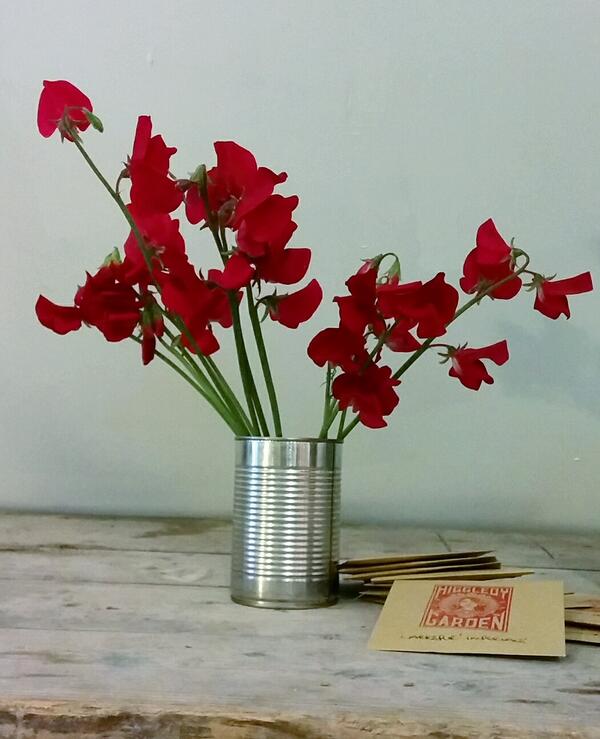 Which sweet peas to sow in autumn.
Choose any sweet peas you like. Presently I favour the old school ones like Painted Lady and Cupani. At Higgledy we stock a modest range. This is so we can stock the best of the best. Our range will give you all the scent and colour that you could possibly wish for.
We have an offer of 9 packets with 20% off
If you have any questions you should like to ask either of us, then please find us pottering about on Facebook or Twitter. We are also on Instagram…but this year that seems mainly to be taken up by photographs of Flash and the boat. ;)
Our chum Georgie Newbery has a great Youtube site dedicated to growing flowers. She is about to post a video on growing sweet peas. I strongly suggest looking at her films…loads of fun and very informative.