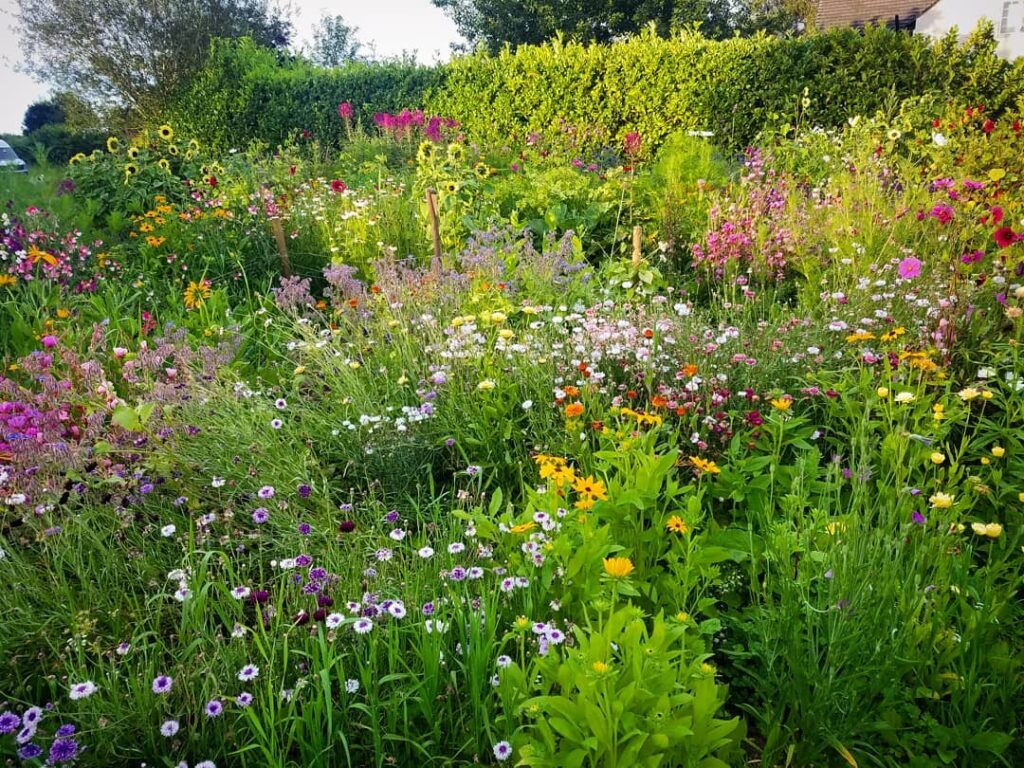 Ahoy there flower fans!
As many of you will already know, Higgledy is celebrating her 10th birthday with a heavily discounted bundle of 16 packets. Many of those who have been buying this beauty need a few pointers to get them started…
First of all, just to confuse the issue, we have swapped out the Ammi majus, Sunflower 'Vanilla Ice' and the Borage from the first batch of 400 bundles that we have sent out and instead added the rather gorgeous Zinnia 'Mammoth', Sunflower 'Moonwalker' and also Corncockle to the 'version 2' bundle.
OK newbies….listen up! ;)
All of the 16 packets are annual flower seeds. These are divided into half-hardy annuals and hardy annuals. Click on the word for a full explanation if you wish but really all you need to know is that the hardy annuals can handle a frost but the half-hardy annuals will have a hissy fit if they meet with one. The vast majority are hardy. This will not only make things easier for you but, on the whole, hardy annuals produce many more flowers than their half-hardy chums.
All the varieties are hardy with the exception of Cosmos 'Sensation', Zinnia 'Mammoth' and Sunflower 'Moonwalker'. To avoid these meeting a frost…either sow outside no earlier than late April or sow in pots from early April and plant out in mid May…..easy peasy.
How and when to sow your seeds.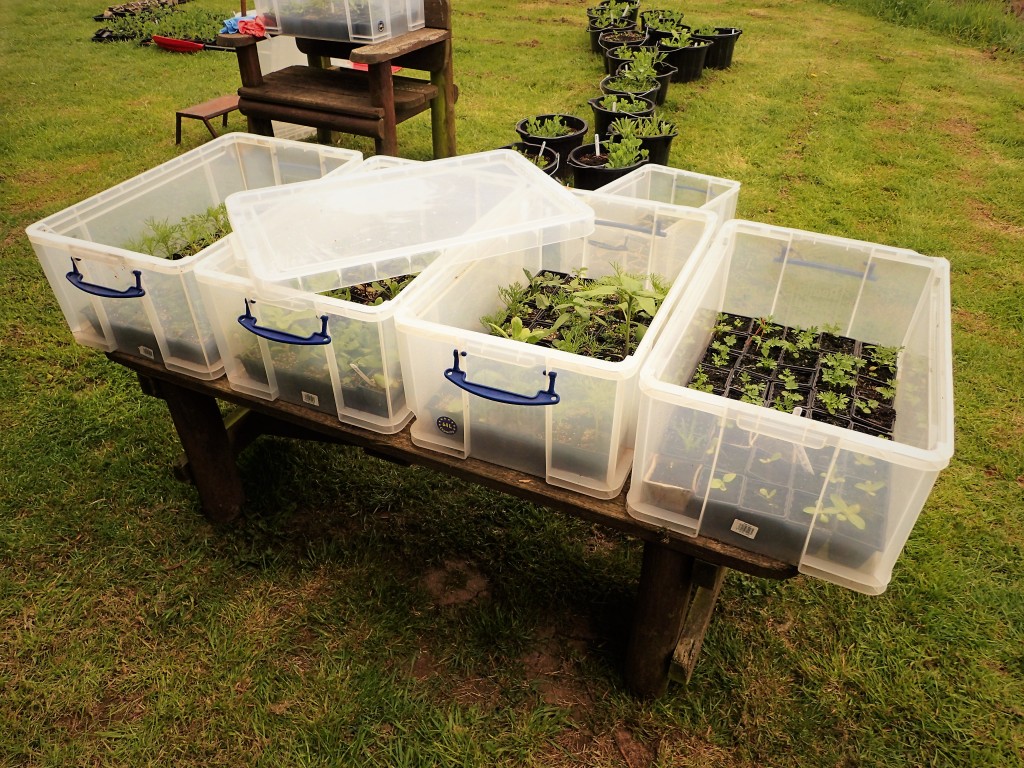 I generally don't start sowing until after the spring equinox (March 20 2022) and you will find that if you leave off into April and even May, that things become easier with warmer temps and much stronger light levels. The vast majority of my sowing takes place in mid April. Sowing much earlier does not necessarily mean earlier flowers.
You have a choice to either sow your seeds directly into the ground or to start them in pots and plant them out later. Both methods have pros and cons. I tend to do a bit of both but mainly I sow into pots.
If sowing directly into the ground it is REALLY worthwhile waiting until the soil has warmed up in late April. I make shallow drills by scratching a line along a tight line of string. Water the drill before you sow your seeds. Sow the seeds thinly into this drill and cover with a light amount of soil….don't bury them too deep….a few millimeters is fine…..think seeds not moles. Your seeds should germinate in about three weeks. As a rule of thumb, I keep my rows a foot apart. Keep the seedbed damp but not soggy and waterlogged. Just don't faff too much….let them get on with it. Your patch will be in full flower by July and you will have flowers until October.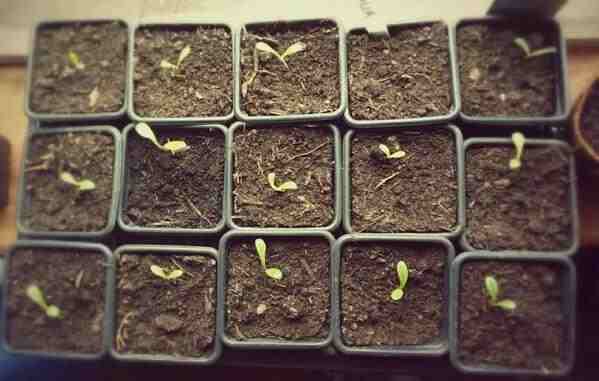 My method is contentious…but it works for me.
*I sow virtually everything into three-inch square pots. A seed that is sown into a three-inch pot in mid April will happily develop in the pot for six weeks until it's time to go out into the big wide world in late-May. Or he can be kept in that pot over the winter if I was sowing in Autumn…in a greenhouse.
*I use Melcourt Peat Free compost and sometimes mix in some perlite or coarse sand for better drainage. It's not essential but it makes my neighbours think I know what I'm doing.
*I sow the vast majority of my spring sown seeds in April….some in late March….some in May.
*OK…here's the crunch. I never pot seedlings on. I find this whole process faffy and dull. Why start seeds off in a seed tray if you are going to later move them to a three-inch pot?…just start them in the pot. Depending on the size of the seeds, I just sow a tiny amount in each pot. Take Cosmos for example. I would sow two seeds in each pot. If two germinate I destroy one. #HarshLeader(but fair). If none germinate, I'll simply resow. #simples. The other benefit of this method is that you don't end up having a trillion million seedlings to pot up with nowhere to put them.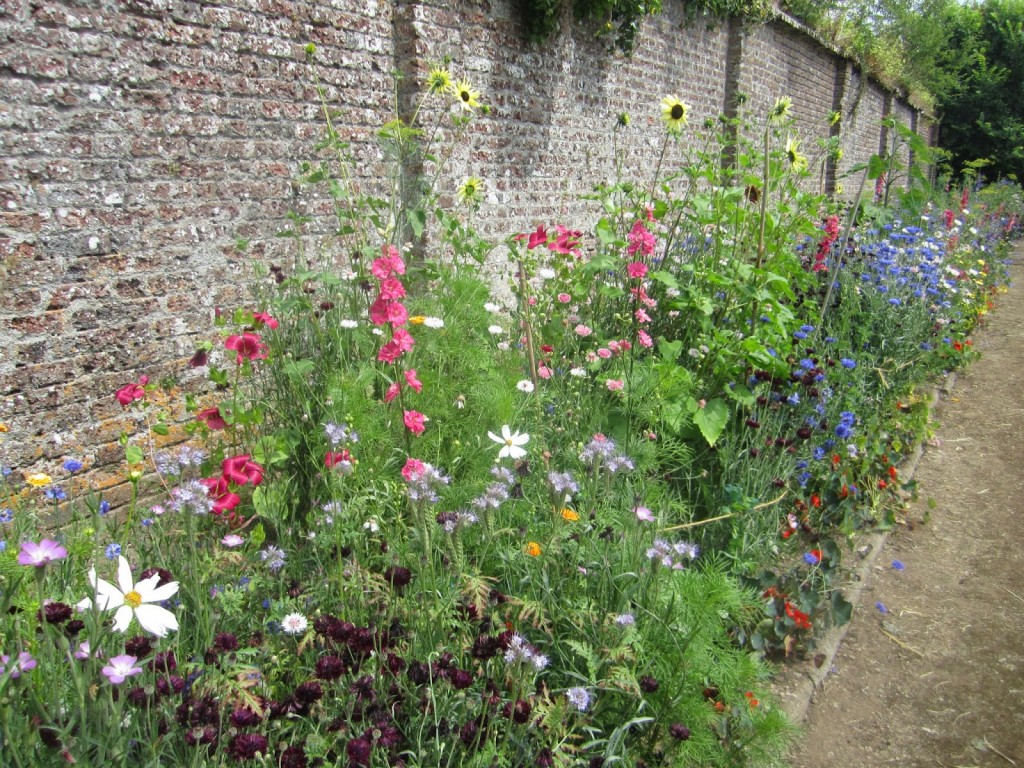 *Be aware of how much growing space you have. This year I had a relatively large cutting patch…my flower habit is only for domestic use…for me…my friends and neighbours…and the old folk's home. #WhatALovelyMan. This space was about 40 square meters (two 20 x 1 meter beds). I plant perhaps between 9 and 12 plants a square meter. Let's call it 12… 12×40=480 plants. 15 three-inch pots fit into a seed tray…so I need 32 seed trays… 4 seed trays fit into a 'gravel tray' (I'm not sure they are called that)…so I need just 8 'Gravel Trays' to fill my whole patch. Work out how many plants you will need to fill your flower patch and concentrate on bringing up this number of seedlings…NOT five times this number of seedlings, which result in poorer quality plants (usually)
*Nurture these seedlings…keep them warm….let them have as much light as possible and don't let them get waterlogged…damp/dryish is much better than wet.
*After the frosts I plant out…usually mid-May.
*After this…the workload drops to zip all….I just gently hoe around my seedlings every few days. My 40 square meters takes just ten minutes or so. Once the seedlings become 'plantlets' (?)…about six inches high, I'll add a mulch around them to keep the weeds down.
This process is more time-consuming than sowing seeds straight into the ground but in fact, it doesn't take all that long. Even with a gin and tonic in one hand I can sow up 4 seed trays in less than an hour…so sowing the whole lot would be less than an afternoon. I find this takes considerably less time than weeding around tiny seedlings that were directly sown into the ground….and native weeds grow faster than our non-native flowers. HOWEVER…some growers swear by direct sowing.
If you have any questions then please come and find us on FB or Twitter.
Kindest regards
Higgers and Flash