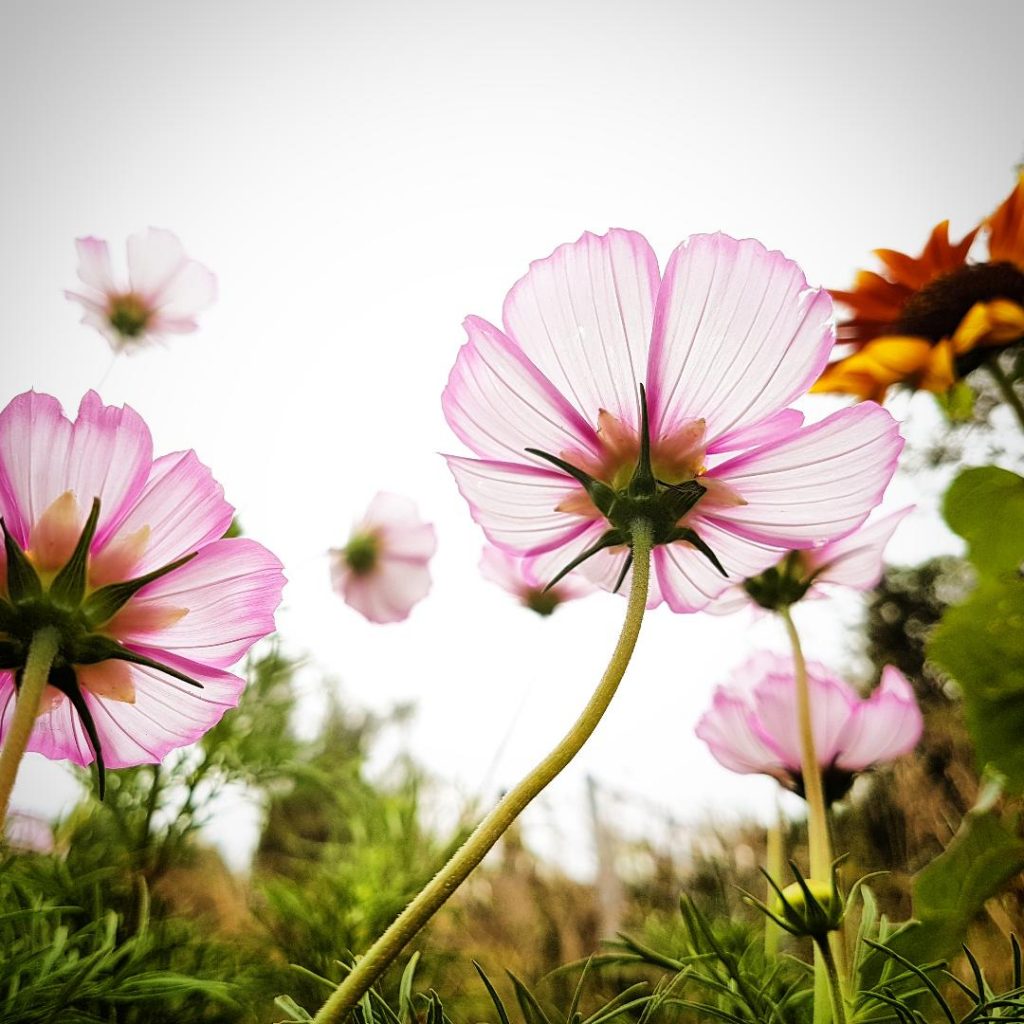 Ahoy there,
It's April 20th 2022 or thereabouts….Flash and I are down in Cornwall at the Apocalypse Garden for a week or so. (The Apocalypse Garden is the working title for a flower field we have adopted. The lass who owns it has been working extra shifts as a nurse during Covid and the field has become wildly overgrown. We are working to get it back to hunky dory status for her.)
Ideally, we would have the ground prepared to a fine tilth by now and the polytunnel would have a new cover but as we all know life doesn't work like that. All the old fences and chicken wire need to be dug out with a digger….big boy tools are required….that is not my disco. We have enlisted the help of a tree surgeon and agri landscaper, 'Robert The Spruce' for that gig. The long and short of it is that we might possibly be able to make a direct sowing in mid-May. This is late but we will still get some great flowers if Flora the Goddess of flowers is still on our side.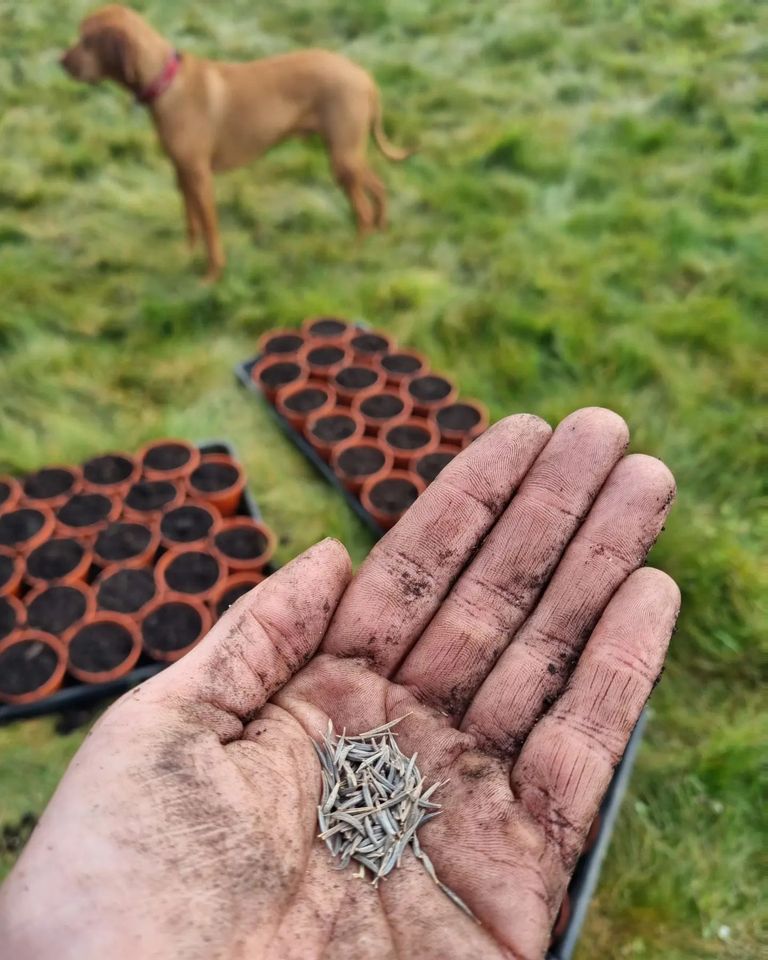 Meanwhile, I really wanted to get some seeds sown. I found a packet of Cosmos 'Sensation' in the Blunder Bus, so we are going to sow those.
Here are some bullet points to make me look organised and important:
*Cosmos are Half Hardy. This means the seedlings will keel over if they meet with a frost. Most of the UK can get sharp frosts up to mid-May. So ideally you want to either keep your seedlings under glass until then or sow seeds outside in late April.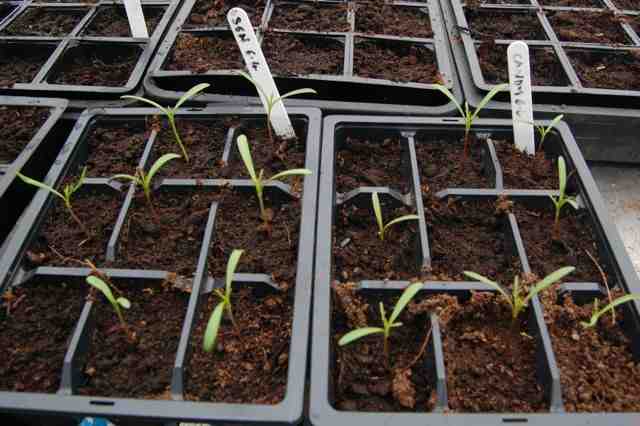 *You can sow Cosmos in March, April or May. I prefer April…and some in May. March sown Cosmos sometimes get leggy due to lack of light.
*The Greeks named Cosmos because they thought the petals looked ordered in the same way they believed the comsos was ordered.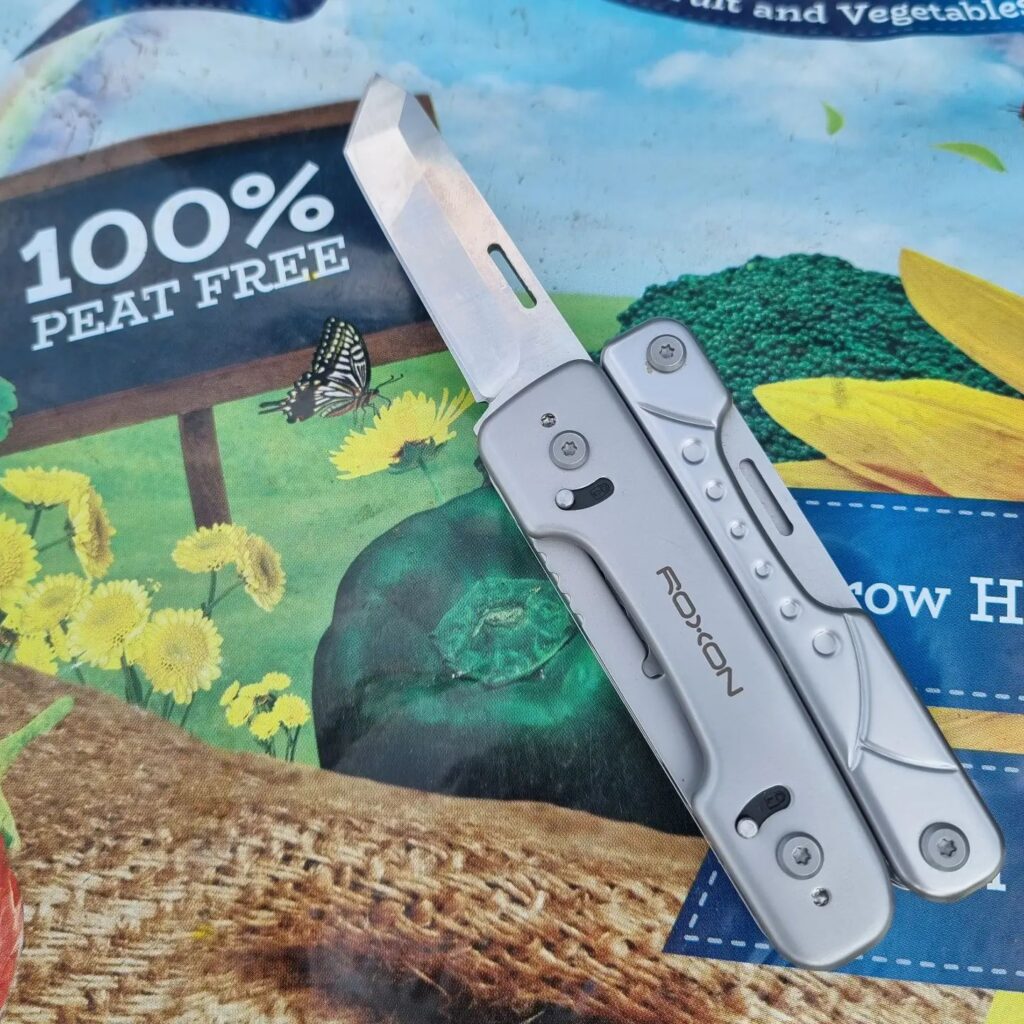 *Like the vast majority of annuals, Cosmos prefers a light free draining soil. Add lots of homemade compost to your soil if you have it.
*The three best Cosmos to grow in your cutting garden are Purity, Sensation and Fizzy Rose.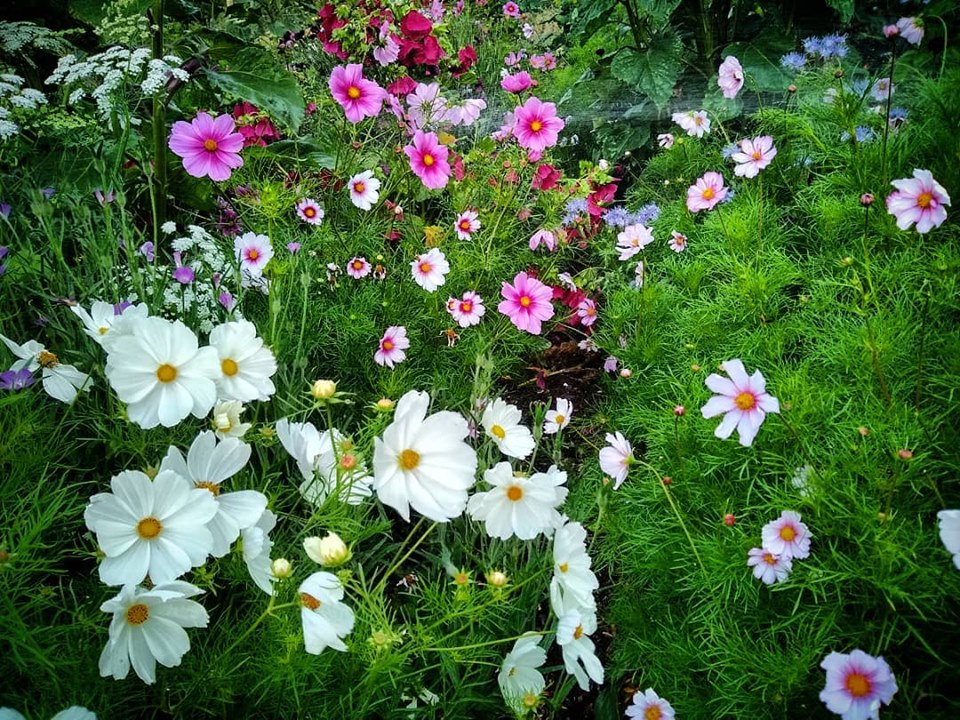 *The pots we used today were bigger than the usual three-inch square pots that we would ordinarily use. There were loads of these about in the Apocalypse Garden. We sowed about three Cosmos seeds to each pot.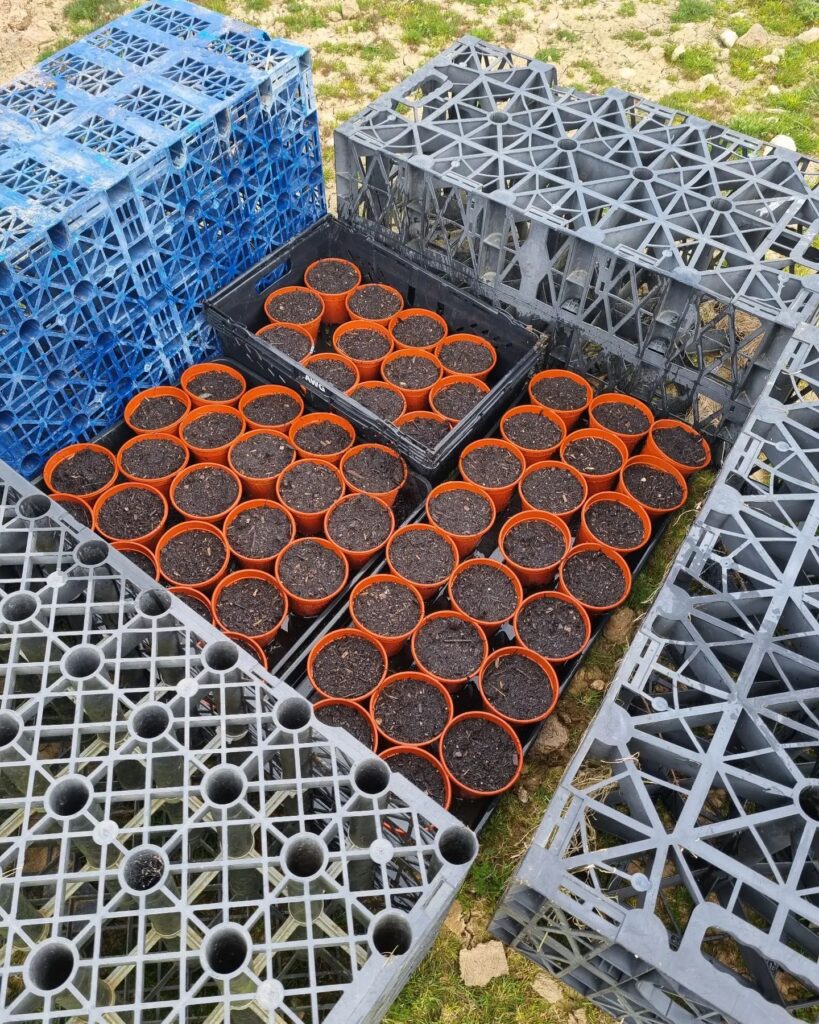 *Cover the seeds very lightly with compost and keep the pots damp but not soaking. The seedlings will be up in a few days. Just remember to keep them away from any frosts. I plant mine out from mid May.
So there you have it. Excuse any typos….I'm writing this in the back of the campervan with Flash insisting on trying to sprawl all over me and the laptop.
If you have any questions then please come and find us on FB or Twitter.
All the Cosmos seeds can be found in the Higgledy Seed shop. :)
Kindest regards
Ben and Flash