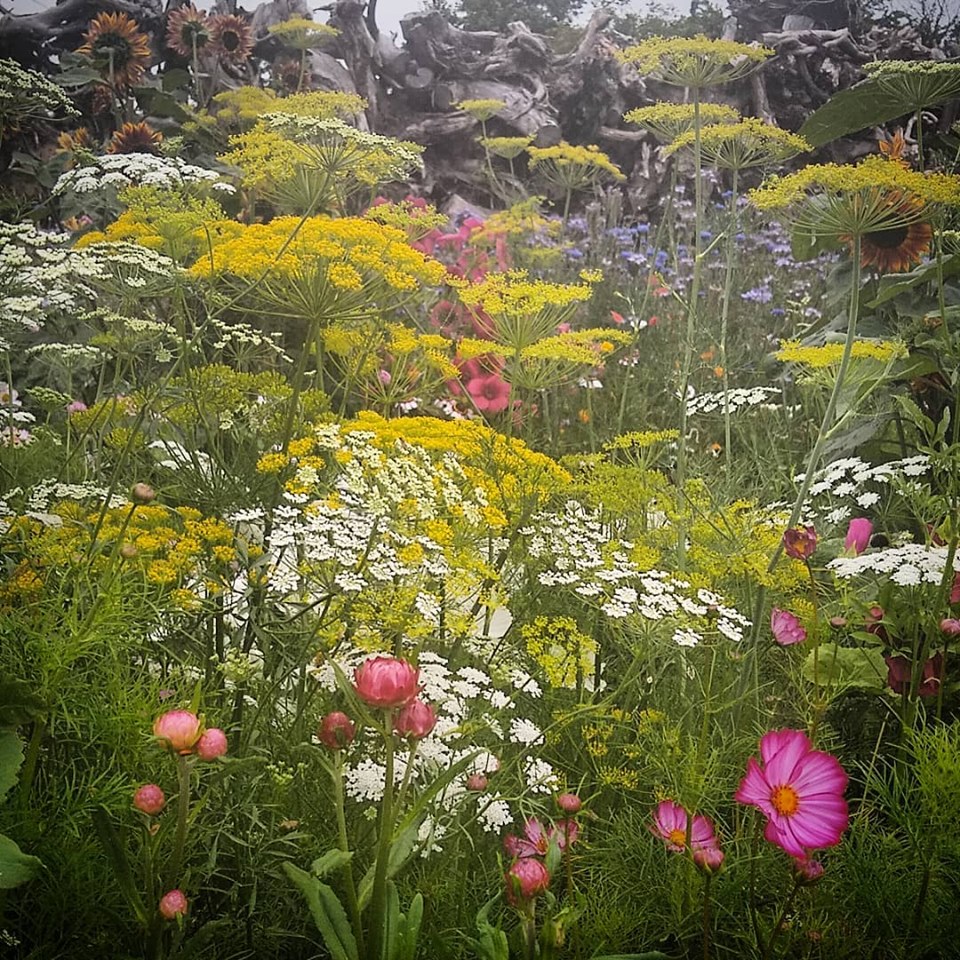 Ahoy there one and all!
I am writing this on the eve of the first May bank holiday weekend. May I wish you all fun and frolics in advance.
April and May are the big seed sowing months for annual flowers. There are two methods we use in the Higgledy cutting patches. The first is sowing into pots and growing the seedlings in a greenhouse until we are ready to plant them out in late May. Advantages for this are that we don't have to weed around tiny seedlings out in the field. We also have control over when and where we plant out the seedlings. Disadvantages are that it initially takes a chunk of work to get all your pots sown up….and you also need to have a greenhouse, of course.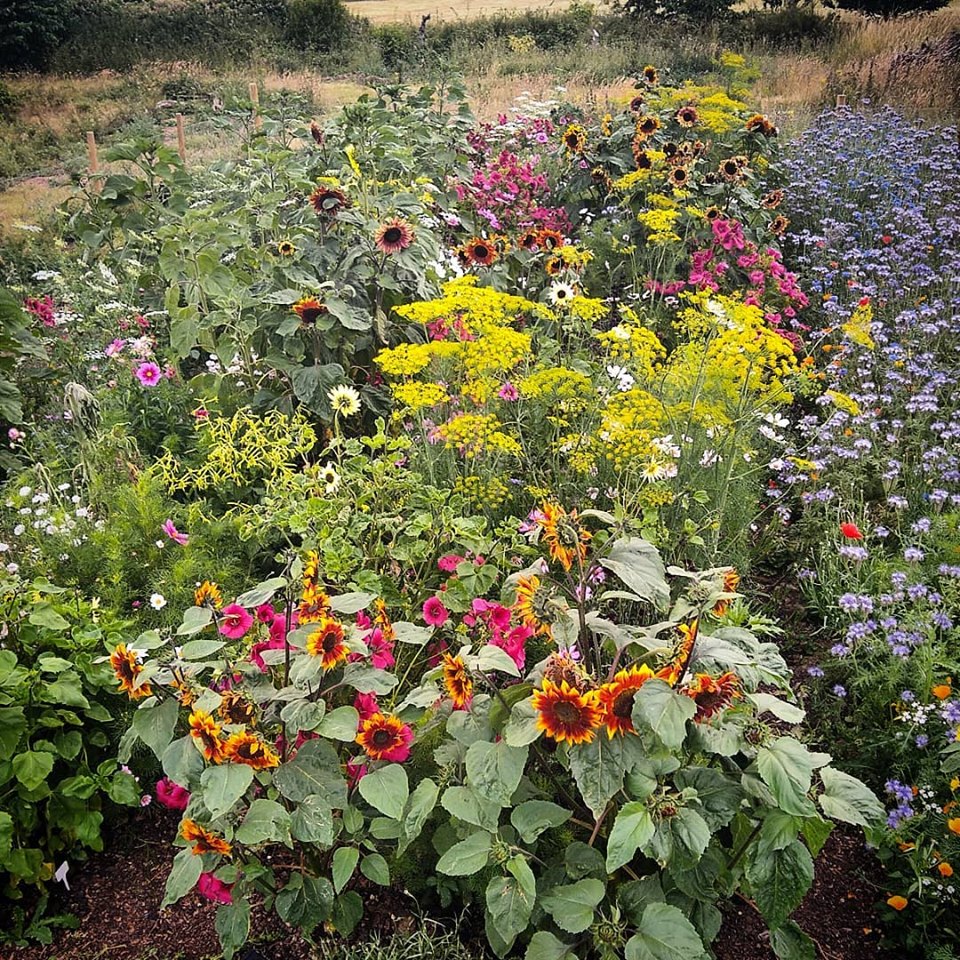 The second method is to simply sow your seeds directly into the soil when the ground has warmed up. This is what we are going to have a look at today…
I have adopted a 1000 square meter 'paddock' down in sunny Cornwall, we have dubbed it the Apocalypse Garden. It is going to require a hoofing amount of work before we can clear the ground enough to be able to sow in it. I am pinning my hopes that we can make a sowing in mid May before Flash and I are headed off to the Isle of Man for a month of 'flower research'.
The plan is to direct sow as much as we can. This is how we will go about it.
*Weed free tilth.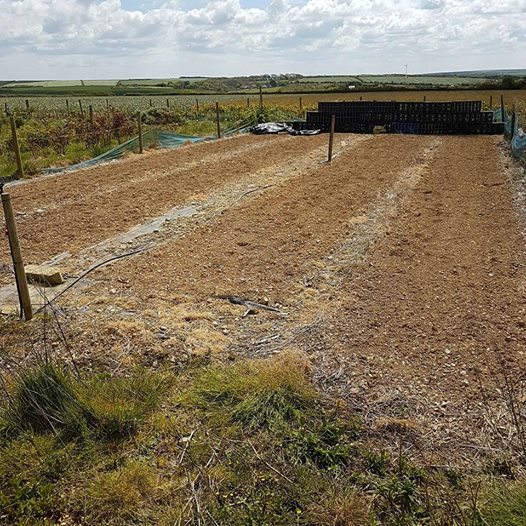 It is imperative that you clear your soil of weeds. Then you need to break down your soil to as fine a tilth as you can. Adding plenty of compost if you can get your grubby mitts on some.
"Tilth is a word that describes the prepared soil surface. A rough tilth is created by digging and a fine tilth is created by raking and levelling the soil ready to sow seeds." RHS
*Shallow and straight drills.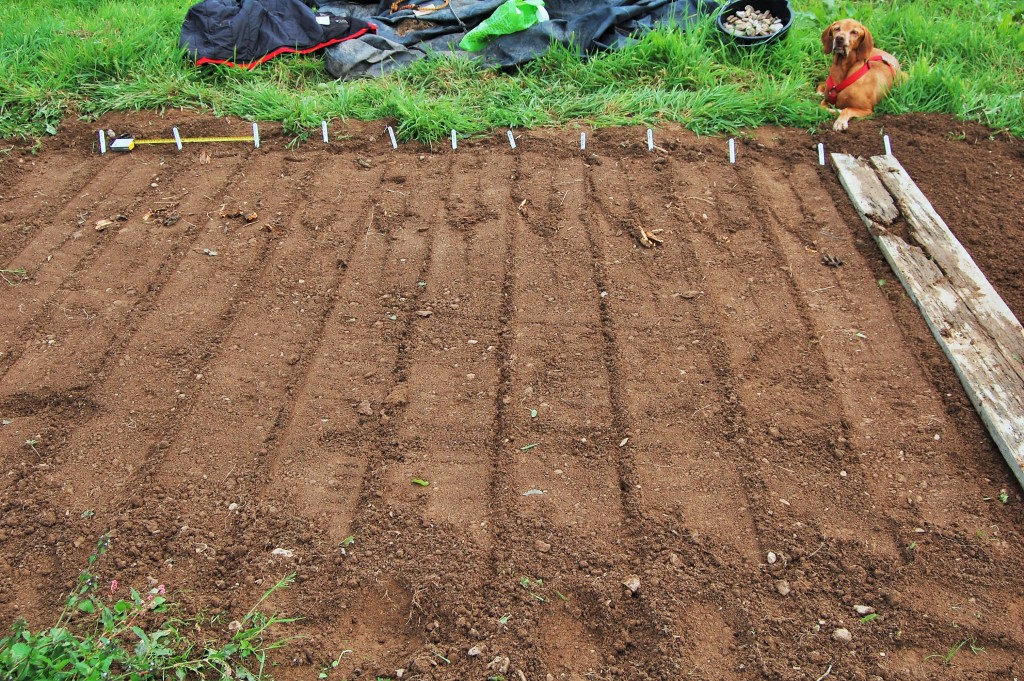 A seed drill is a channel or groove made into the soil, to sow the seeds along. The depth of the drill is determined by the size of the seed. Small seeds like carrots and lettuce are sown in drill about 13mm deep ( length of finger nail). RHS
At Higgledy we like shallow drills of less than a centimeter. We firmly poke a stick in the ground…tie a length of string to it….run it to a stick at the 'tother end of where we want our drill and tie it to a second stick….make sure it's nice and tight. Then with a third stick (I have a thing for sticks) run it down the string making a delightfully straight drill that your neighbours will be blown away by.
*Water before sowing.
This little trick is remarkably useful. Water your drill before sowing into it. Or even water the ground before making the drill. This stops all your seeds from getting washed away by the over boisterous hand of the flower farmer (That's you).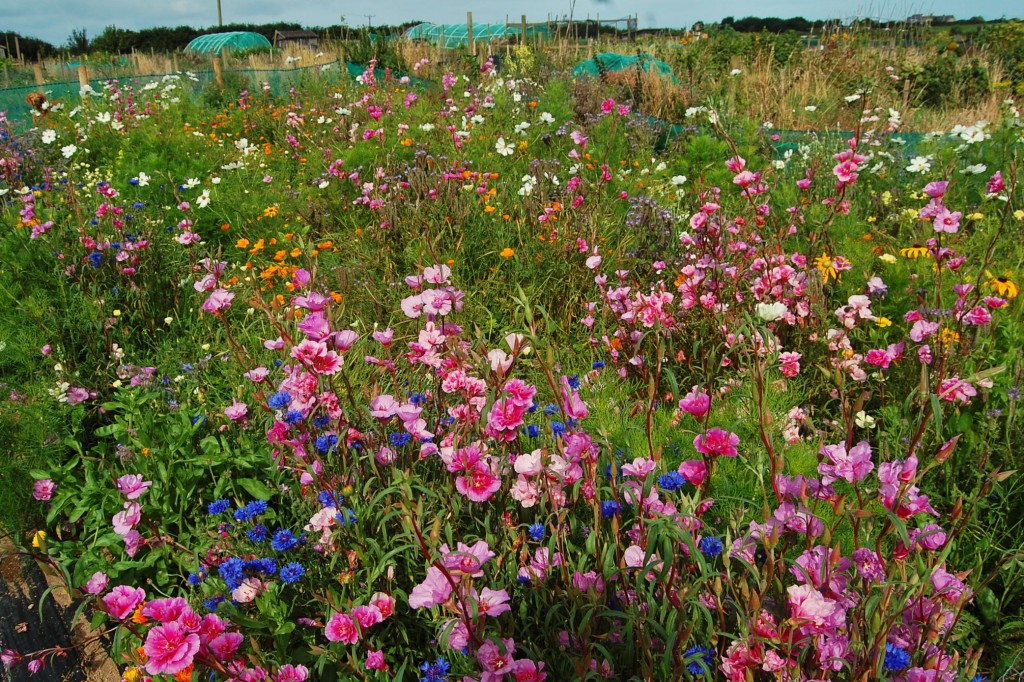 *Sow your seeds thinly.
You're going to ask me what does 'thinly' mean…and then I will huff and puff because it depends on the seeds and how big they are but let's say attempt to put one seed every 10 cm. Sometimes with really fine seeds, this will be impossible….just do your best and think happy thoughts.
Cover the row very lightly with compost if possible or soil if you haven't any compost. This year I shall be sowing one variety per row to keep things ordered but usually I mix them up for a 'meadow vibe'.
*Keep the seed bed damp.
The weather right now is unusually dry. We don't want our seed beds to dry out. I prefer to water in the evening as you get less evaporation during the night.
*Thin the seedlings out.
Seedlings will emerge after about 2 weeks. Let them have some fun and start to grow. When they are about as big as your thumb (Or anybody else's thumb.) they can be thinned out to about a foot apart…perhaps a little less. Most seedlings will happily be moved elsewhere….make sure you give them extra rations of water.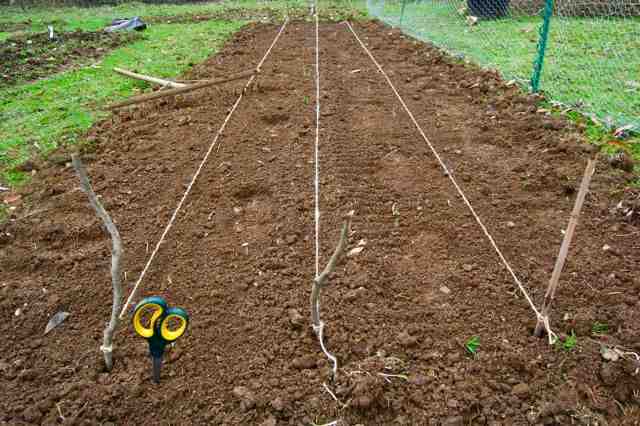 *Spacing of rows/drills.
I space my rows a foot apart. In yonder olden days I would only have three rows and then a path. These days I tend to have one big block of however many rows I want. I don't have paths but I tread very carefully down every fourth row when I water them. In theory, this is bad practice but it works for me and my flowers are happy flowers.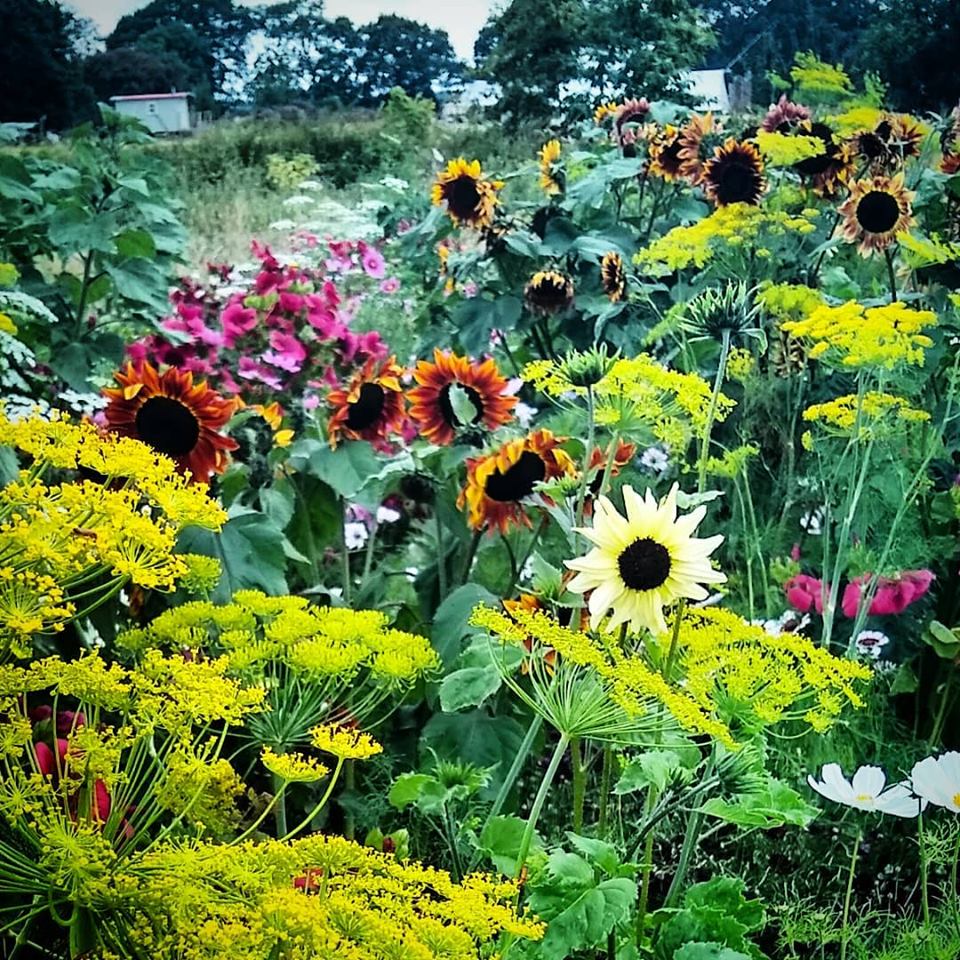 *Which are the best annuals to sow in May?
Frankly I pretty much sow anything other than climbers in May. I even sow some sweet peas. Some half hardy annuals might be hit and miss as they need a long season but more often than not they are fine. Sowing in May means the annuals take off like a rocket and they are often much healthier than seedlings sown in March.
*Higgers you fool! Why not just broadcast the seeds and rake them in?
You absolutely can do this. I do this with my 'bee mix'. The disadvantages are it is very hard to weed around broadcast sown seeds. If your seedlings come up in a straight line you can hoe between the lines….simples. It is also easier to water if you have rows.
So that is pretty much the skinny on direct sowing in April and May. Sow now and you will have flowers blooming in 12 weeks and right through until the first sharp frosts in Autumn.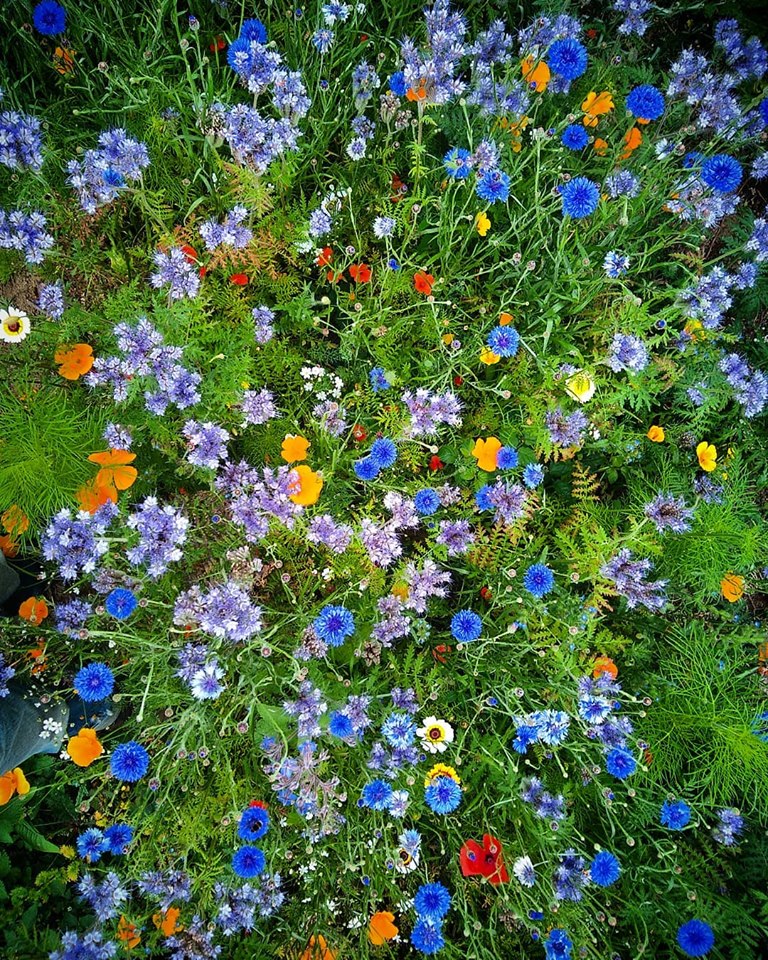 Please come to our shop if you want flower seeds! #Hard sell. We have all sorts of easy to grow goodies and also a heavily discounted bundle of seeds which are great for direct sowing in May. :)
If you have any questions then please come and find us on FB or Twitter.
Kindest regards
Higgers and Flash.