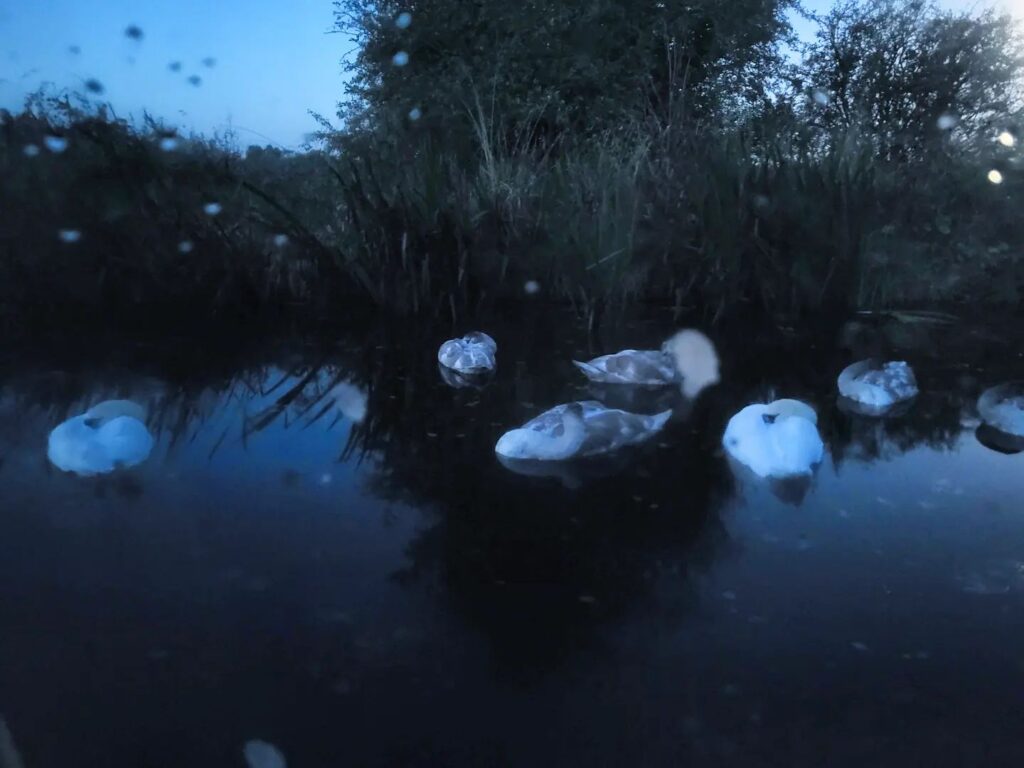 7.30am Hike.
In the interests of not dying, I have invested in a sports watch that will monitor my heart rate and alert me if it thinks I'm about to bump into the Grim Reaper. I know Dr Davies said there's nothing wrong with my heart but she's not reading the same internet articles that I'm reading. I especially don't want to die in my sleep….where's the fun in that? I want to be outside under the stars….maybe in a storm….inbetween bouts of wailing and cries of, "I defy you Satan!" I'm not sure what your heart rate has to drop to before it goes into an irreversable death spiral but I've made an educated guess that it is 30 BPM. I've set my new watch, the Garmin 'Dignitas 6'….to vibrate and play Chopin's 'Marche Funebre' as soon as we drop to that figure. This should give me time to change out of my Spiderman pyjamas and get into something more 'deathy'…I certainly want to be wearing my posh wax jacket as it cost a fortune and I need to get as much use out of it as possible.
Meanwhile, I've checked my vital signs, and I seem to be very much in the land of the living. Flash keeps me pretty active. He blats around the countryside like a ginger blur, chasing furry creatures, sticks, other ginger blurs, shadows of clouds, and made up things in his head. I diligently stumble behind him, perhaps smoking a slim Panatela and taking a crafty nip of Tullamore….well….that's what 'old me' did…..'new me' is a super active, grave-avoiding, fitness bro.
As part of my healthy regiem, Flash and I will indulge ourselves in some longer and more pacey hikes with only water and trailmix for sustenance. Today we are off to Whixhall Moss. Whixhall moss is a raised peat bog. It is super expansive and full of wildlife. For much of it Flash will have to be on the lead but there are long sections of paths around the perimeter that are dog friendly.  There's some good boat mooring right on the southern edge of the Moss, so we'll fire Casper up and head there….it's only a couple of miles from here and it will make a pleasing change of scene for a couple of days, and there's bound to be bird watching maidens.
Boaty trivia:
Generally, if you keep a narrowboat on the inland waterways you will be registered in one of two ways by the Canal and River Trust. Either as a CCer or as having a 'Home mooring'. A CCer stands for Continuous Cruiser (I liked having that stamped on my river licence….it makes me feel like the Big Lebowski.) A CCer has to move their boat every 14 days as a minimum and they have to cover a certain mileage a year (The legal mileage is hotly argued over and is a bone of contention with many of the old school boaters.). This milage cannot be accrued shuttling backwards and forwards over a short distance. Heaps of CCer folk are retired can be seen pottering around the 2000 mile network, drinking unbranded Baileys from Aldi, and telling everyone the canals were much more fun in the 70's. One great advantage of CCing is that you don't have to pay marina fees. 'Home mooring' boaters do not have to move their boats in the same way….they can hang about close to their marinas BUT if they are out of their marinas they also have to move every two weeks. For the five or six years I've been travelling I have been a CCer but right now I have registered at a local marina. This costs £2000 PA. I pay the cash because I love this area on the Welsh borders and I want to recharge my metaphorical batteries after a summer of travelling. It also means if we go on a jolly down to Cornwall in the Blunder Bus, we know that Casper is safe and secure. Also the marina has a cafe that does good chips (Don't tell Dr 'No Chips' Davies).
Please help us to help Shelter UK help people who need a safe home this winter, by clicking over to our Justgiving page. x
PS Together we have all raised over £2000! :)))