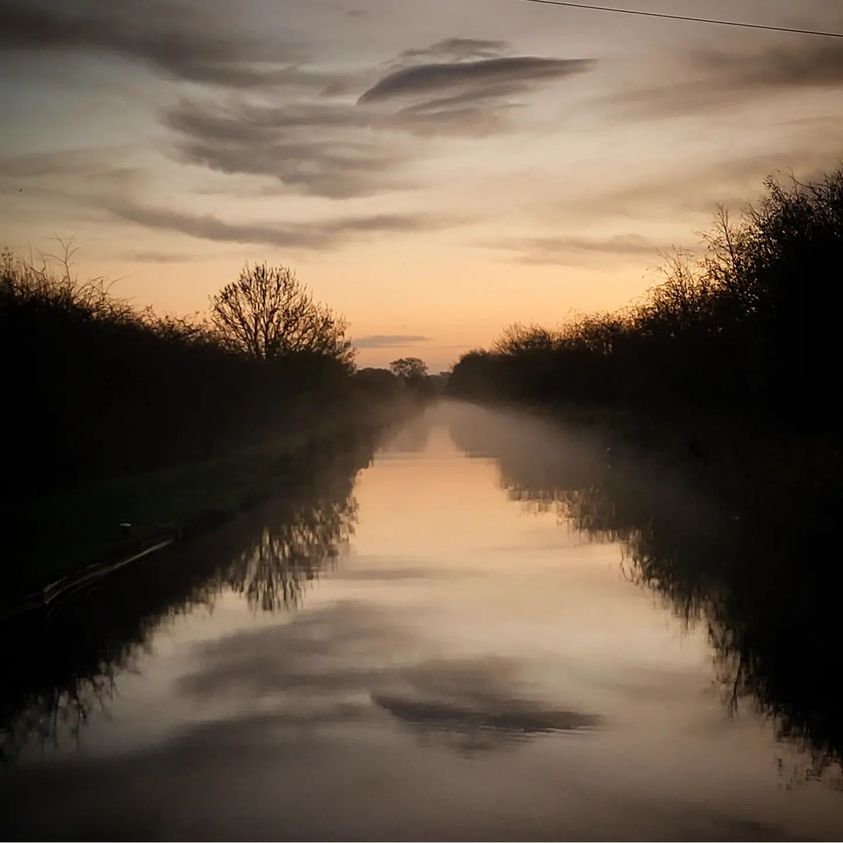 7.30 am
We saw the Barn Owl again this morning. I suggested that as we are here all winter we should give him a name. Perhaps name him after a poet? I asked Flash if he could think of any poets who had written about an owl. Flash thought for a while and then said, "Allan Ginsberg".
Later, Julie W from Higgledy Facebook suggested, 'Owlen Ginsberg'…which made us chortle into our egg sarnies.
Most of the day involved desk work. I was listing the threats to business for my business plan. This is like writing a dark comedy because right here right now in 2023, threats to small businesses are wonderfully plentiful. New and interesting threats come about every week. I never saw Elon Musk as being a threat but now it seems there is a fair chance he might trash Twitter, where about 20% of our sales come from. Thanks, Elon! Vlad has wacked up all our energy bills….and an all-out thermonuclear war would play merry havoc with my Larkspur sales.
11am
The Garmin Dignitas 6 beeps at me to tell me I've been sedentary too long and need to get moving. I saw a Youtube vid on how to program your own custom running workouts. I followed the instructions and programmed a workout that involved a simple run/walk training system for 1.5 miles. I'd walk for one minute and then run as quick as I could for one minute…..rinse and repeat. The Dignitas 6 would then collect data and tell me how many days I have left to live and how I could go about speeding that up. I set off but it soon turned out that instead of one minute running and then one minute walking, the device had reprogrammed itself for one mile running one mile walking….for 14 miles….one day Steven King will write a novel about my watch.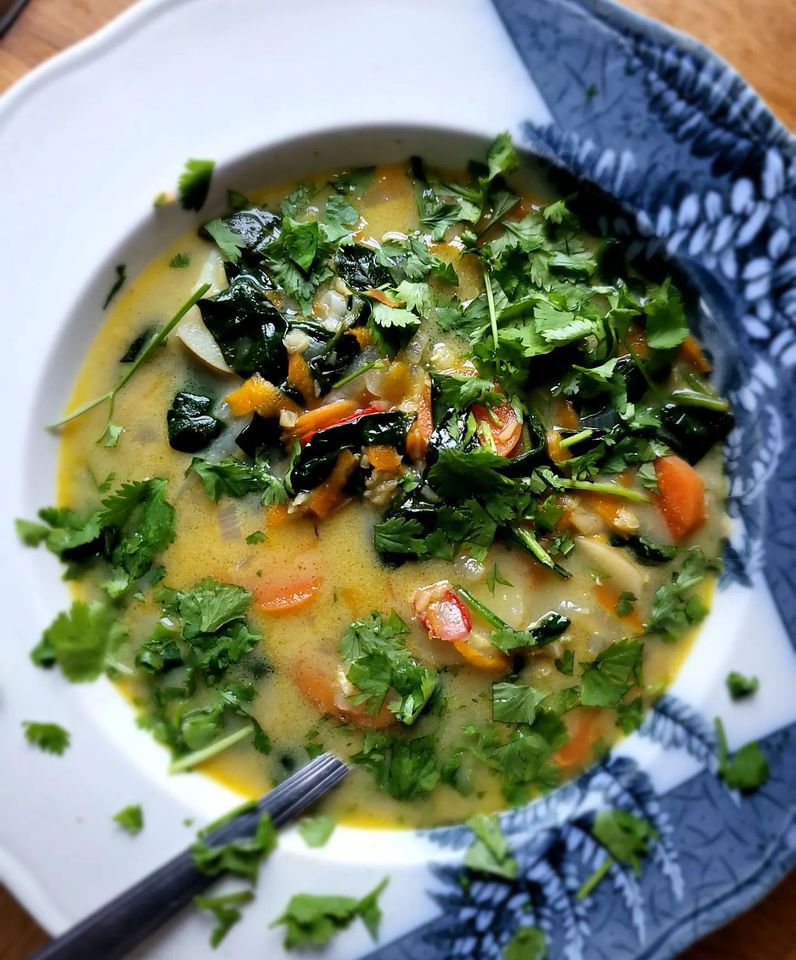 Reasons to be cheerful:
Coconut veggie boaty stew. Any leftover veggies go into this. Today's had carrots, sweet pots, spinach and onions. A fresh chilly. Chicken stock (Obvs you can use veggie stock)….an overloaded desert spoon of Schwartz medium curry powder and a tin of coconut milk….oh….and a handful of lentils. I add a ridiculous amount of coriander, otherwise what I don't use goes bad in a couple of days. It doesn't keep well and it's too rich for Flash, so I generally stuff my face because I always make too much. After preparing the stew the leftover bits of veg look like they belong to a really healthy person….so I leave the kitchen blind open on the towpath side so the towpath maidens can look in and make positive decisions about whether or not I might be husband material. I also leave, in view, a packet of Taylor's Hot Lava Java, just to show the maidens that while I'm healthy, I'm also a bit of a maverick risk taker and am not shy of having a wild time.
Reasons not to be cheerful:
While charging up my phone I thought I would keep it out of the way by hanging the cable from a hook I have in the ceiling. I'd then plug the cable into my phone which would be light enough to remain suspended there out of the way. It turns out that there was an error in my calculations and the device plummeted down from the ceiling. It had reached terminal velocity by the time it hit the rim of the stainless steel dog food bowl. The dog food bowl contained two big handfuls of dried kibble. The two big handfuls of dried kibble were catapulted at a speed hitherto unknown to canine cuisine, and at an arc that will baffle science well into the future. The rest of my boating life is going to be dominated by treading on kibble in bare feet.
Please help us to help Shelter UK help people who need a safe home this winter, by clicking over to our Justgiving page. x