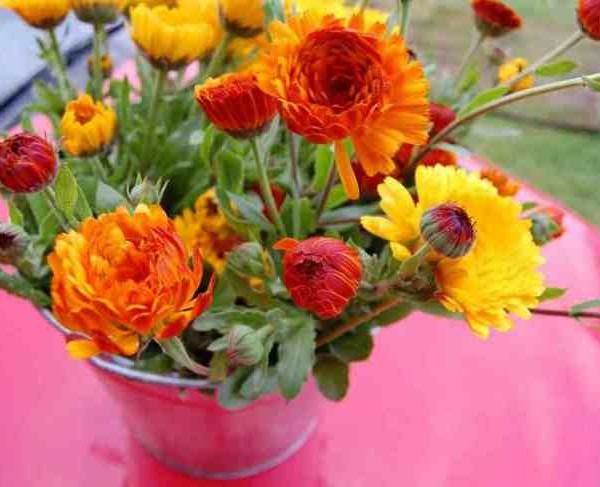 Calendula 'Indian Prince'
One of the most striking Calendulas available I would say…a fiery lava colour….greets the retinas like an old friend. It looks amazing in a vase with 'Blue Ball' Cornflowers and Cosmos 'Purity'.
One of the first flowers I ever grew at Higgledy Garden…so I'm rather fond of the old goat.
'Indian Prince' will also self seed for you every year…so you only need to buy seeds once…(grrrrrrr)
Product Description
Height 50cm
100ish seeds per packet
Sow March-May and again in September