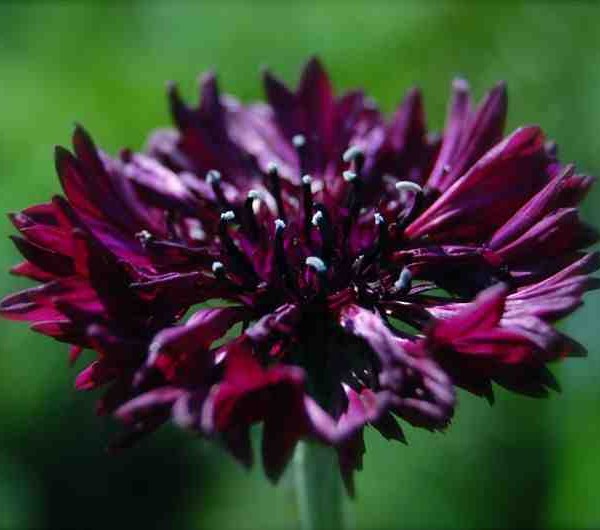 Centaurea Cynus – Cornflower 'Black Ball'
These dark crimson cornflowers are the more unusual version of the classic blue cornflower. They are somewhat more sophisticated and are a staple in the Higgledy garden. Put these with a citrus foliage plant like bupleurum and you will start winning awards at Chelsea and Alan Titchmarsh will be over for sherry and cake.
These are REALLY easy to grow and are 'cut and come again' so you will have flowers all summer long. Sow some in Autumn for an early show in spring.
Product Description
Height 90 cms
200 seeds in packet
Sow March/April & August/September