Are you ready to infuse your garden with the captivating allure of pink? Then look no further than these stunning cut flowers! With their charming shades and graceful blooms, pink flowers can effortlessly elevate any bouquet or arrangement, adding a touch of romance and elegance.
The three flowers I am choosing to brighten up the cutting garden include: Cosmos sensation, Malope vulcan, and Godetia crown!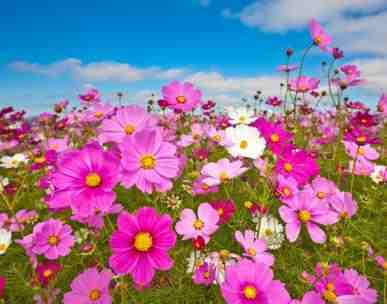 First up is Cosmos Sensation. What a trooper, producing more blooms than any cut flower I know, cosmos is an absolute winner! Cosmos Sensation showcases magnificent pink petals that dance in an arrangement. To cultivate these beauties, simply surface sow the seeds in a container, cover them lightly with soil, water them gently, and place the container on your windowsill. Within a mere 7 days, you'll witness the magic of germination unfolding before your eyes. Easy, and sensational!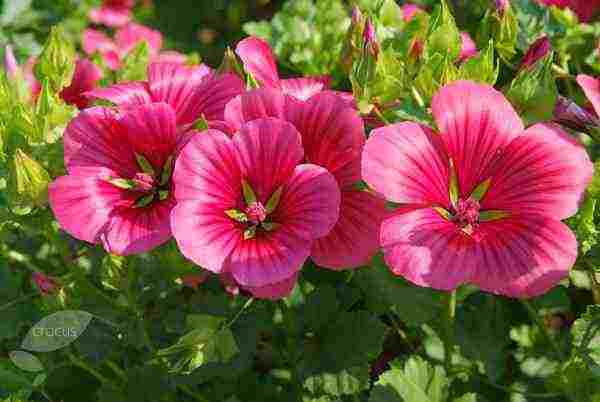 Next up is Malope Vulcan. Ignite the fiery charm of Malope Vulcan in your cutting garden! In 2021 I had huge success direct sowing Malope straight in the ground and it was marvelous; in 2022 I forgot to sow it and cursed myself so now it's 2023 I will definitely be sowing it again!  With its vibrant pink blossoms, this flower steals the spotlight. To start growing Malope Vulcan, you can either direct sow it straight into the ground or surface sow the seeds in a container of your choice, providing a light soil covering. Give them a loving sip of water and position the container on your windowsill. In approximately 7 days, you'll be rewarded with the awe-inspiring sight of germination, and once planted out your cutting garden with soon be overflowing with fiery pink hues.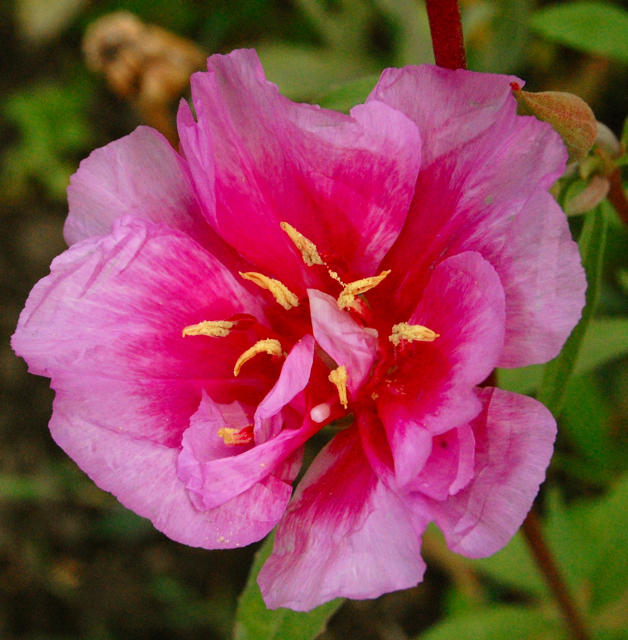 And last but not least is Godetia Crown! Now if I could only grow one single seed of Higgledy pink seeds  THIS would definitely be it. Easy to direct sow, produces marvellous blooms that make an excellent focal flower, flowered by beautiful red seed pods, and lastly when the seeds have dropped it produces marvellous architectural heads, literally a three in one plant and a real must have! To begin growing Godetia Crown, delicately surface sow the seeds, treating them with the utmost care. Gently cover them with a fine layer of soil, providing the perfect environment for their royal growth. Water your seeds, ensuring they receive proper hydration fit for a monarch. Place the container on your windowsill, where these regal flowers can bask in the sunlight. Within just 7 days, germination will grace you with its presence, unfurling the exquisite pink petals.
Now, my fellow flower enthusiasts, armed with these simple instructions you are ready to embark on your journey of growing pink cut flowers on your windowsill. Get ready to witness the blossoming beauty of Cosmos sensation, the fiery charm of Malope vulcan, and the regal elegance of Godetia crown. Remember, it's time to paint your world pink with floral joy!
If you are interested in growing any other colours, check out some of the previous posts about growing cut flowers in every colour of the rainbow for my colour wheel garden! It is absolutely not too late to sow annuals and I will be succession sowing my seeds in every colour one more time next week, before getting my wiggle on with growing beautiful biennials!
Happy gardening and may your cut flower garden shine with radiant pink hues!
Happy sowing!
Higgledy Gemma