Ah, we're fast approaching Valentine's Day. The day of love, smooching, romance and of course partners frantically running to buy chemically dunked, imported blooms wrapped in cellophane. Now don't get me wrong I love flowers as much as the next gal, but I know I'd far rather be sticking my nose into a bunch of flowers full of natural scent and beauty rather than questioning what chemicals I'm breathing in from blooms that have travelled further than a PM in lockdown! Better yet, I'd love to enjoy flowers I'd grown myself. The ultimate flowery pleasure!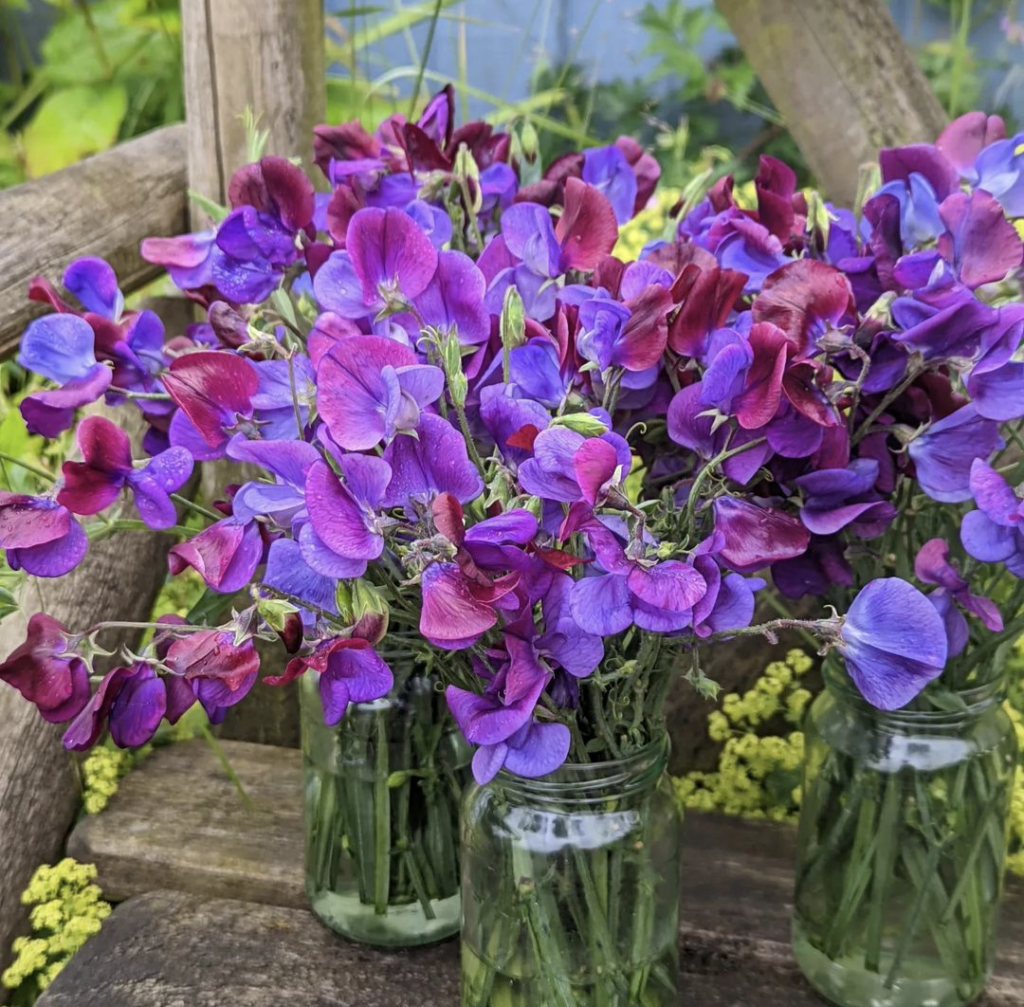 That's why I'm on a campaign to say "I love you" with seeds! Seeds are brilliant. At a fraction of the cost of a bouquet you can fill a patch with sumptuous flowers all summer long and be as proud as punch that you grew them! Inhaling the sweet nectar of your own personal blooms. All grown nothing flown, no chemicals, no cellophane. Just fresh flowers that you, your loved ones and the bees can enjoy, now that sounds way more appealing! (Plus, as a bonus your flowery patch will make your neighbours mega jealous!)
Now I hear what you're saying: "yes Gem you are absolutely correct, home-grown flowers do sound way more appealing, but seeds don't exactly spell out love and romance do they?" Well dear reader, let me tell you, they do!  Many flower names in fact have special meanings. Did you know the common name for Nigella is love-in-a mist? How swoon worthy! And if you fancy sending a slightly saucy message with your seeds, Ipomea Heavenly Blue is also known as morning glory! Ooh la-la!
There's a seed for every romantic message. Whether you want to call someone sweet with Sweet Peas and Sweet Williams, or sensational with Cosmos Sensation. There is many ways to convey love with flower seeds. Imagine growing and picking Sweet Pea Perfume Delight and armfuls Cornflower Classic Romantic. You'd be hard pushed not to fall head over heels in love after picking those beautiful blooms.
So, whether it's to say, "I love you will you be mine" or "I love you, I'm sorry I ran over your cat", whatever the message say I love you with seeds!
Higgledy Gem (aka: Colour Wheel Garden!)