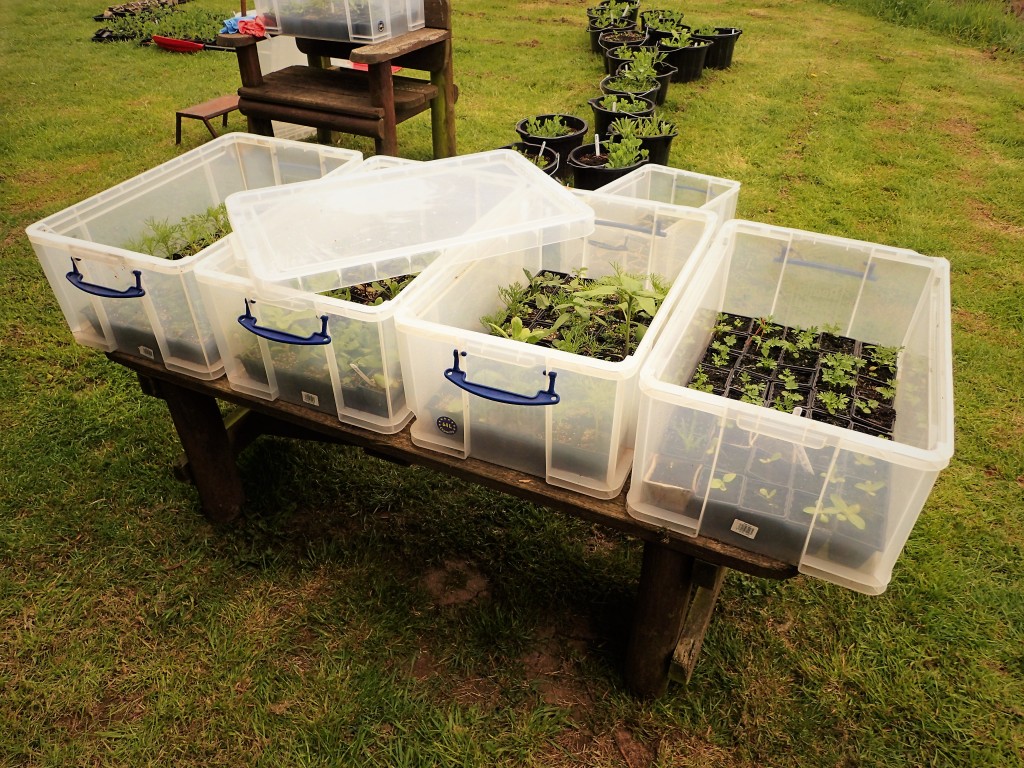 I can't claim to be the first to invent this method. I stole the idea from an allotment neighbour of mine back in the late noughties. The boxes I use are made by The Really Useful Box Company…frankly, they are not cheap and have doubled in price in the ten years I've been using them but they are great quality and super strong.
First off the bat, let me list some reasons why they are great for folk who aren't lucky enough to have a greenhouse.
*They are cheaper than a greenhouse.
*Closing the lid keeps out all pests….slugs and mice can't eat all your seeds and seedlings.
*If the weather lady says there is going to be an uber-sharp frost, you can bring your boxes indoors for the night. They can even be stacked up.
*28 standard three-inch square pots fit so snuggly it makes you feel all warm and fuzzy.
*After you plant out your seedlings you can use the box to store a massive packed lunch.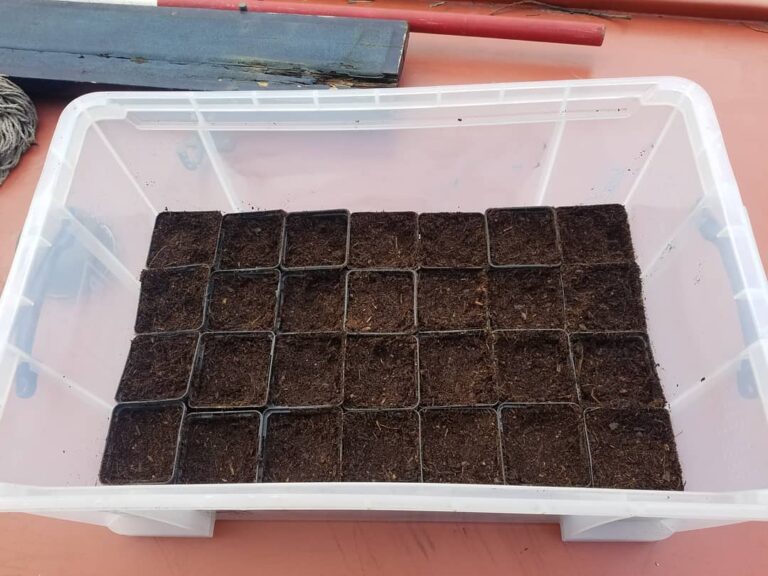 Higgledy tips:
*No need to drill air or drainage holes. Inverting one of the handles will allow you to rest the lid on the handle which will leave the lid ajar. Watering lightly will eliminate the need for drainage.
*The boxes I use are their 64 litre ones.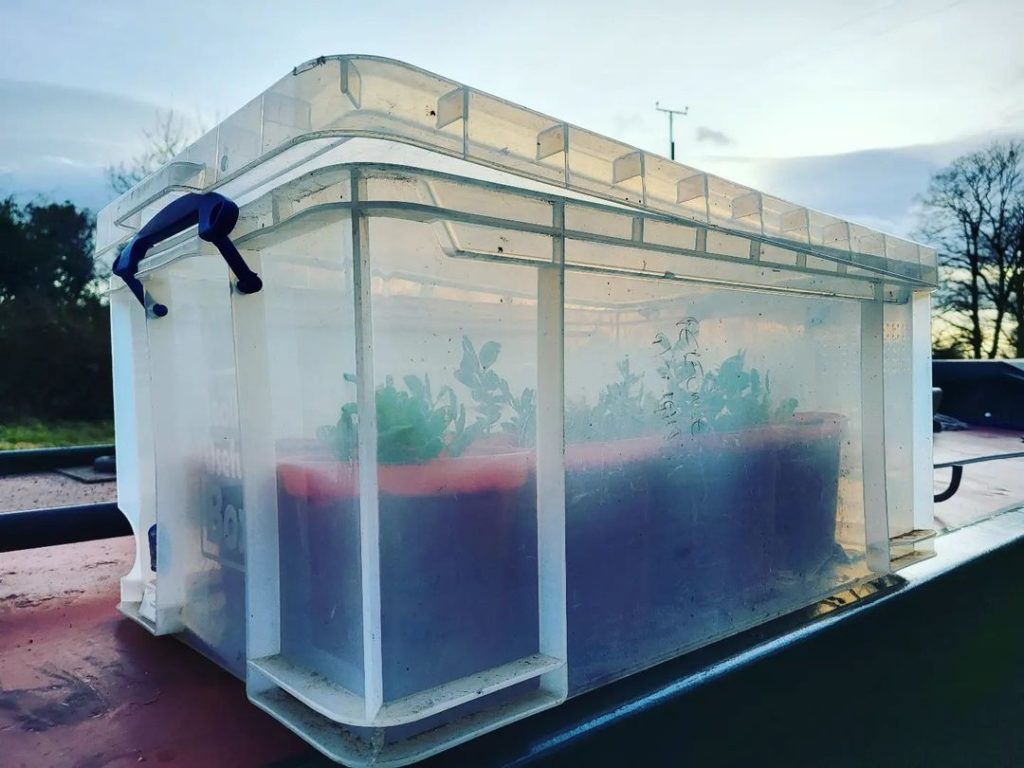 *The boxes are polypropylene and are easily recycled.
*Leaving these boxes outside all summer will make the plastic brittle with UV rays. I plant out my seedlings by mid-May and bring the boxes in. My oldest one is ten years old and looks fine for another ten.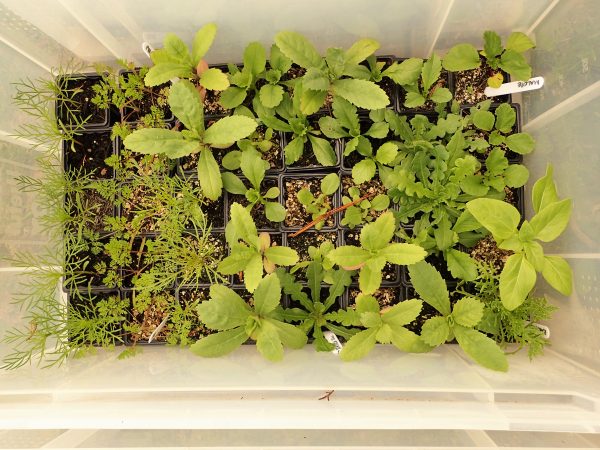 Like most good ideas…it's the simple ones that work best.
Expect to pay £20 for one of these boxes….sometimes you see them as buy one get one free deals…but never when you're looking for them, of course.
If you have any questions you can find me on Facebook, Twitter and you will see heaps of photos of flowers, the boat garden and Flash on Instagram.
You can, of course, find all my seedy goodies in the Higgledy Shop.
Kind regards
Benjamin Higgledy