Summer has arrived at last, the roses are starting to bloom, the paeonies are being blowsy, there is proper warmth in the air. There is much abundance in the cutting garden but this is mostly due to a fabulous set of flowers that bloom in May and June. Biennials which have a two year life cycle. Once germinated they grow a nice mound of foliage in the first year and then flower in the second year, set seed and die. Though I have found some live longer than that, especially Sweet William and Sweet Rocket they can flower in following years, but to ensure good flowers best to sow fresh each year.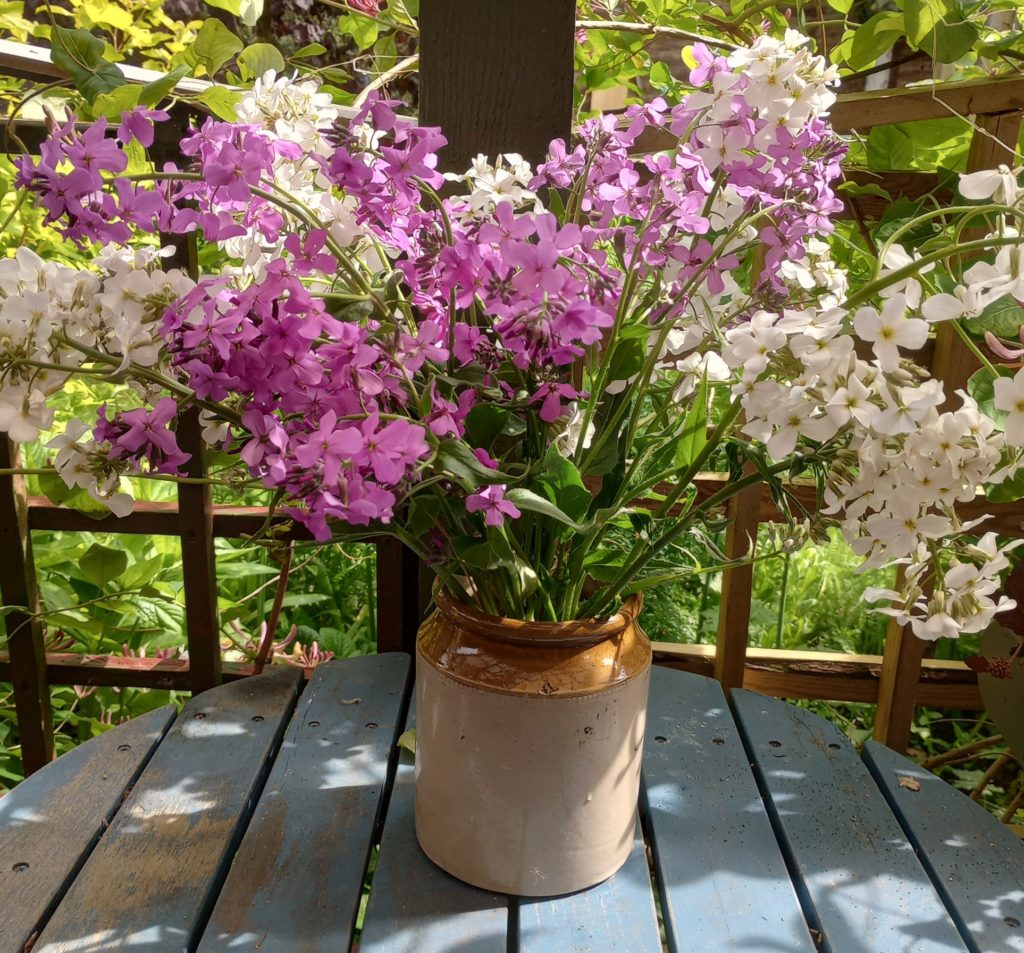 They fill a gap in the season before your hardy and half hardy annuals have started flowering.
The best time to sow biennials is when they are flowering and thats a good reminder. Its easy to forget about them as you mostly think of seed sowing in the spring and you get down to it in such a flurry that by the time June and July has come you want to just sit in the garden and enjoy all your hard work but I can guarantee its worth getting those seeds trays out again.
The first into flower in my garden this year were the wallflowers, I grew a variety called Wallflower 'Ivory White', though think it needs taking up by the trades description act as its definitely not white but don't let that put you off. Its starts off a lovely pale yellow and fades to the colour of clotted cream. Yummy. Here in a posy with Forget-me-nots (another biennial but that just seeds all over my garden I don't need to sow it), Spanish Bluebells and white Honesty. The good news is that we are selling this variety again this year. Plus a vibrant red variety called Wallflower 'Vulcan' and the excellent Wallflower 'Cloth of Gold'. Which together I think will make a heavenly combination of warm red and yellow.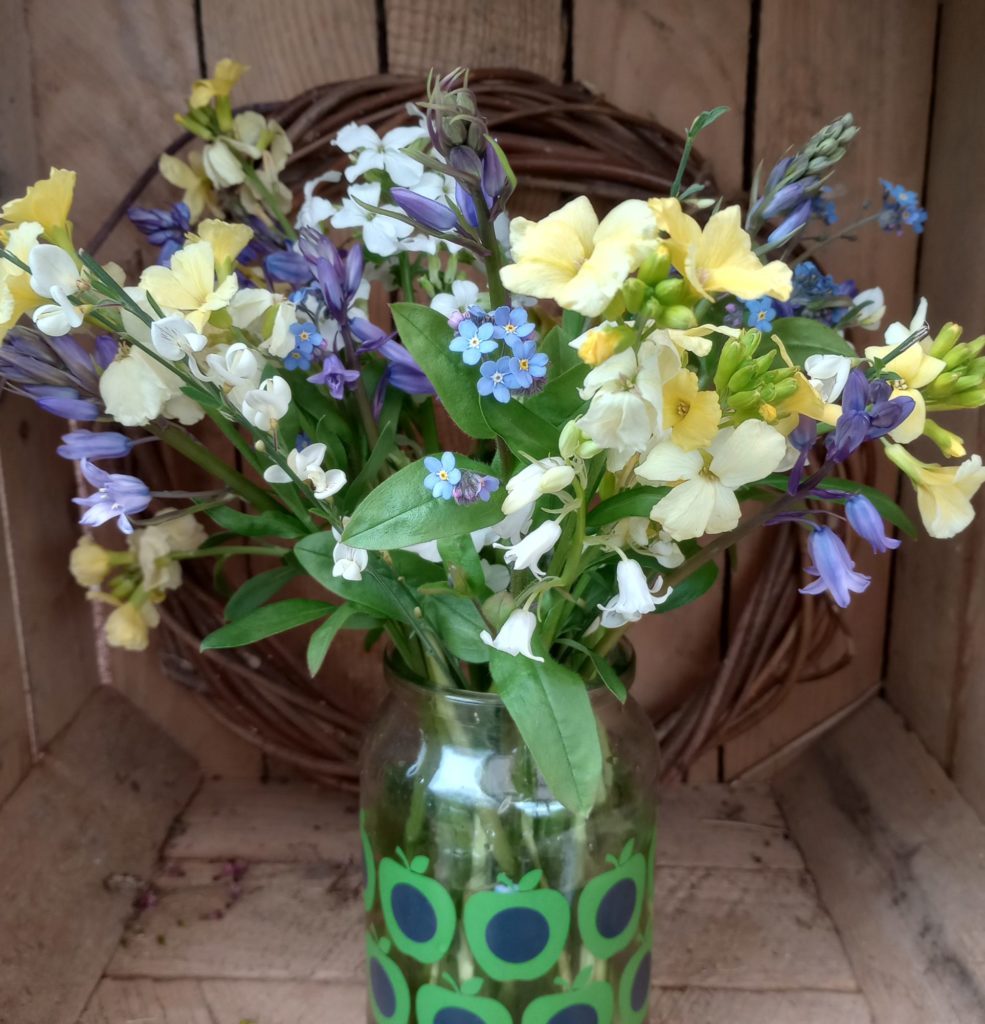 Second in to bloom was Honesty, I had mostly purple forms flowering in my garden but did have one lovely white one too. Such a versatile flower, when flowering it can be cut for bouquets (Note it can wilt a bit to start but let it sit in water before arranging and it will soon perk up and then lasts well in a vase). You can use the huge moon shaped seed pods when they turn green or let them dry for the opaque papery cases.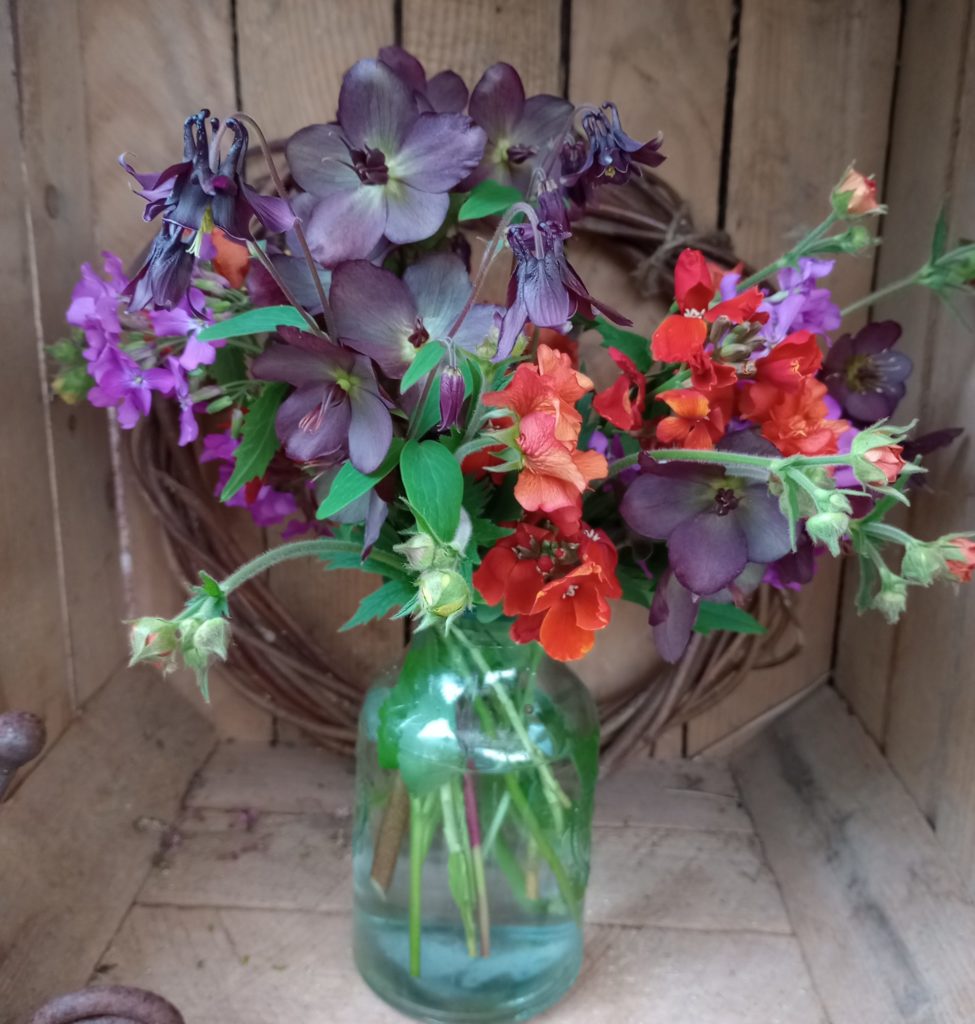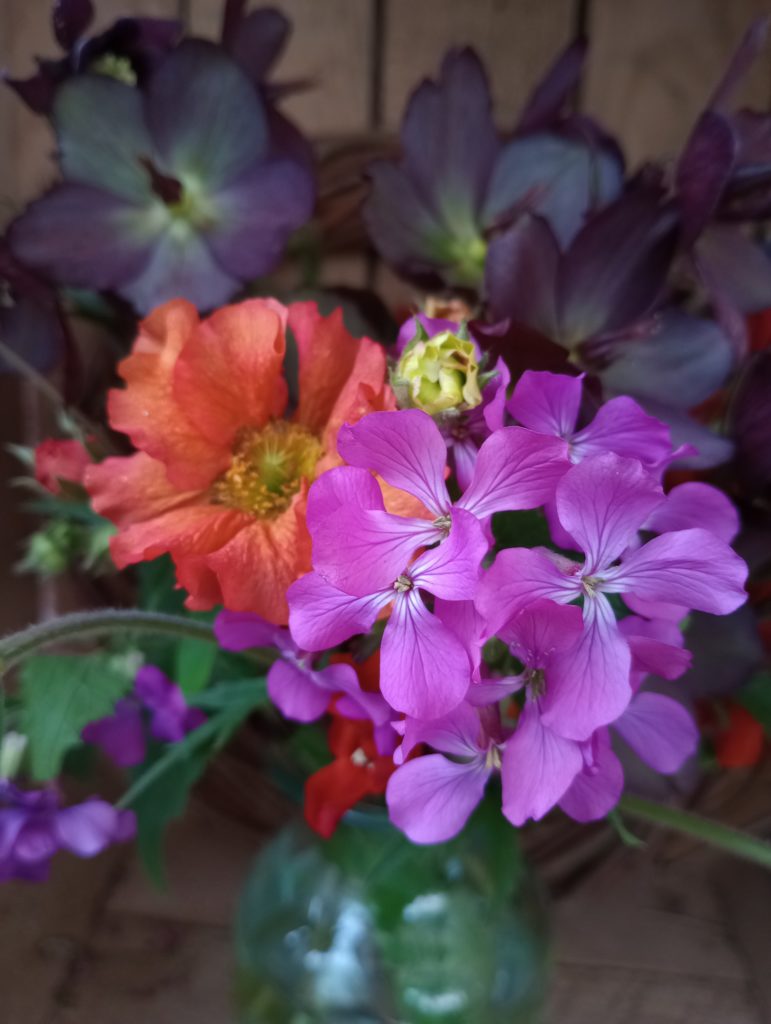 Here I've used the purple form in a dark and sultry mix with Hellebores, dark purple Aquilegia and Geum 'Scarlet Tempest'.
Sweet Rocket then gets its groove on and I set aside a proper patch for them this year as I think its my favourite biennial mixing well with lots of other flowers at this time of year with a lovely delicate scent. I've also got it dotted around the garden adding a splash of white. Again these come in Purple and white. Here with Orlaya grandiflora, first of the Corncockle and Cornflower 'Mauve Ball'. As you pick the big main shoots you will then get lots of side shoots developing so it has a very long flowering and hence picking time.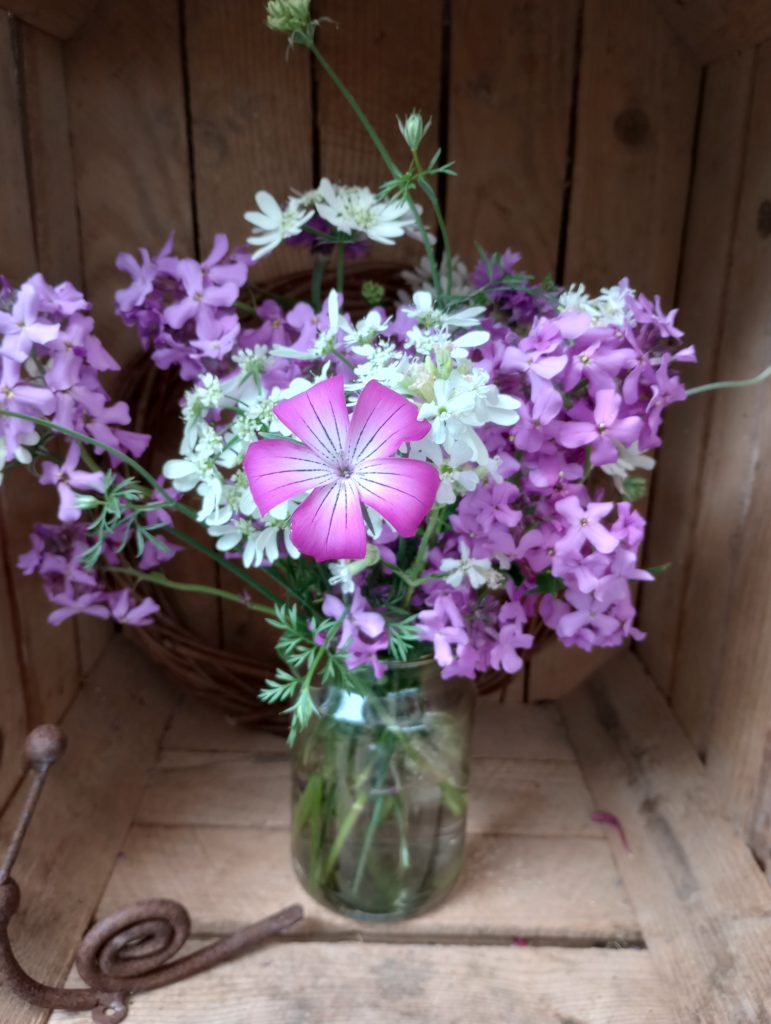 Foxgloves are one of my favourite cottage garden plants I just find it hard to cut them as I love their presence in the garden so much and so do the big bumble bees. I love hearing that loud buzz when the bumble gets right inside the flower.
I planted a few in a raised bed this year but it gets really dry and though they grew well I still can't bear to cut them!! I will let them set seed there I think. When I first moved in to my garden I planted a whole bed of them to fill up some space and they looked fabulous but these have now been gradually been replaced by perennials now. There are the very tasteful shades of Apricot and White but I think I love the purple shades of Excelsior the best.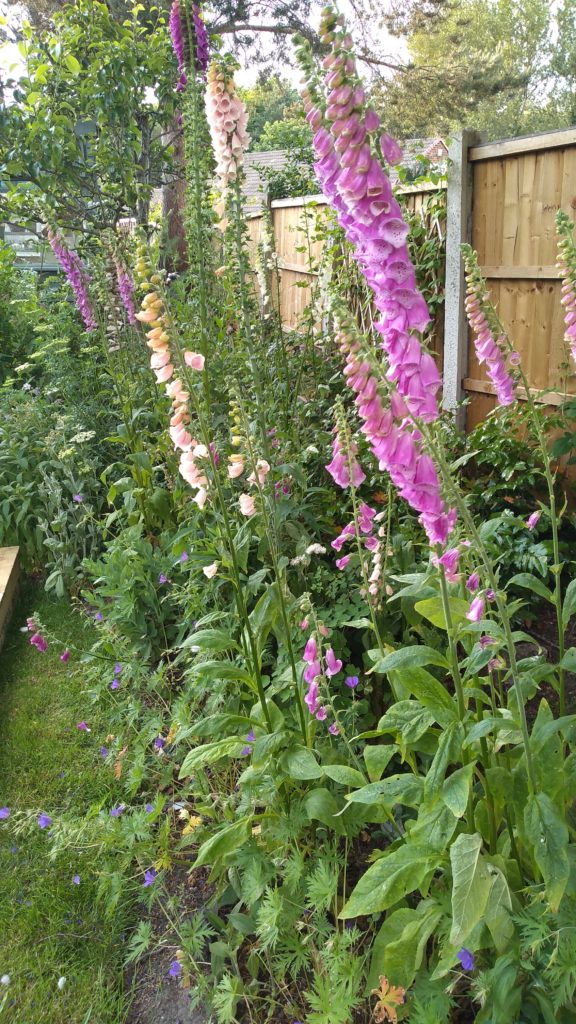 Just getting going now in late May/early June are Sweet William. Again I have a whole raised bed dedicated to them. The white flowered ones started first then the dark sumptious black and finally the kaleidoscope of colours of Higgledy Mix and Auricula Eyed are on their way. Again as with the other biennials they have such a long vase life.
Here is a simple mix of Sweet William 'Alba' and 'Nigricans'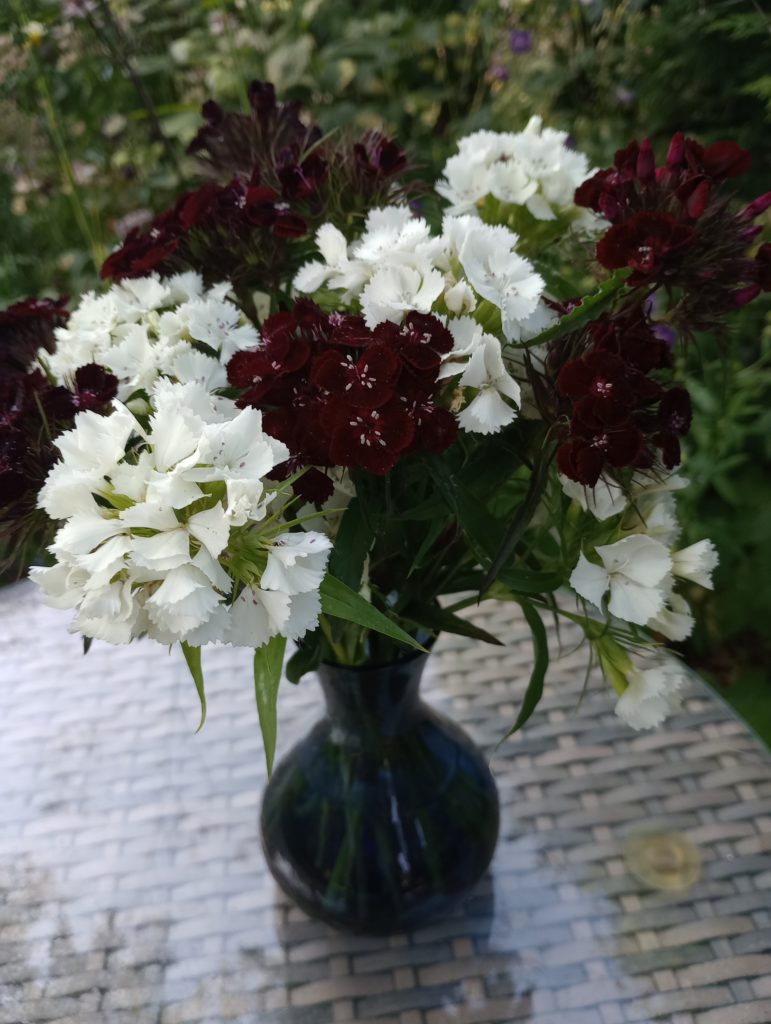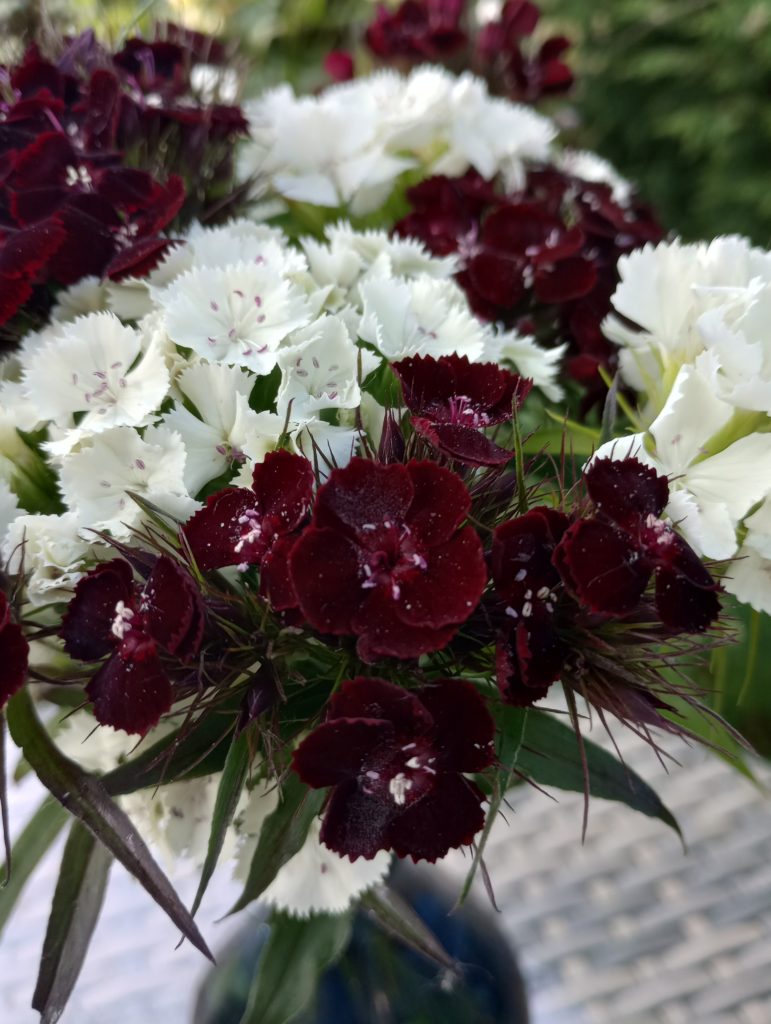 Just so beautiful close up.
So get sowing them now, couple of things to note I would say.
If you are anything like me you won't have any room in your garden to sow direct so sowing into trays or 9cm pots is best. They don't need protection so don't need to be in a greenhouse. Wallflowers germinate quickly and need pricking out and potting on quickly as they can get leggy and held back if not. I pricked mine out into pots first last year but then planted them into a raised bed so they could grow steadily. You can then move them on into final positions if wanted at a later stage. Foxglove seed is tiny so try and sow thinly so they are easier to prick out. Honesty has big seeds so they can be sown into modules and then potted on or straight into 9cm pots. Its crucial to keep them well-watered especially with all the sunshine we are getting at the moment and keep them growing steadily. They need to be planted out in final positions by late summer really so they have time to get a good root system down before any cold weather sets in.
So what are you waiting for get those seed trays and peatfree compost out again so that you can be picking bunches of flowers for next year. Ben has a sale on for most biennials and also the wonderful Biennial Bundle, which is such good value.
Higgledy Anne
(I'm on instagram anne_hinks and on Twitter Anne Hinks if you fancy a follow)