It's deep mid-winter, the festivities of Christmas are over, the decorations all put away back up to the attic for another year. You are still feeling a bit stodgy from all the food and Baileys that you have been tucking into over Christmas, but can't really get going with your New Year exercise regime. The weather isn't helping, it's grey and cold outside, some days it doesn't seem to get light at all. Going into the garden feels like a battle, the grass is soggy and everything just looks brown and sad. But I actually like this time of year, its slow, you have time to breathe and ponder. I work in a plant nursery (Bluebell Cottage Nursery) as well as for Higgledy Garden seeds, have a newish garden and grow my own cut flowers and so once spring is here I don't stop. It's chaotic, sowing, pricking out, potting on, it's fantastic but fast and doesn't really slow down until September. So I actually need this time of year to recuperate, to rest, to read and most importantly to dream……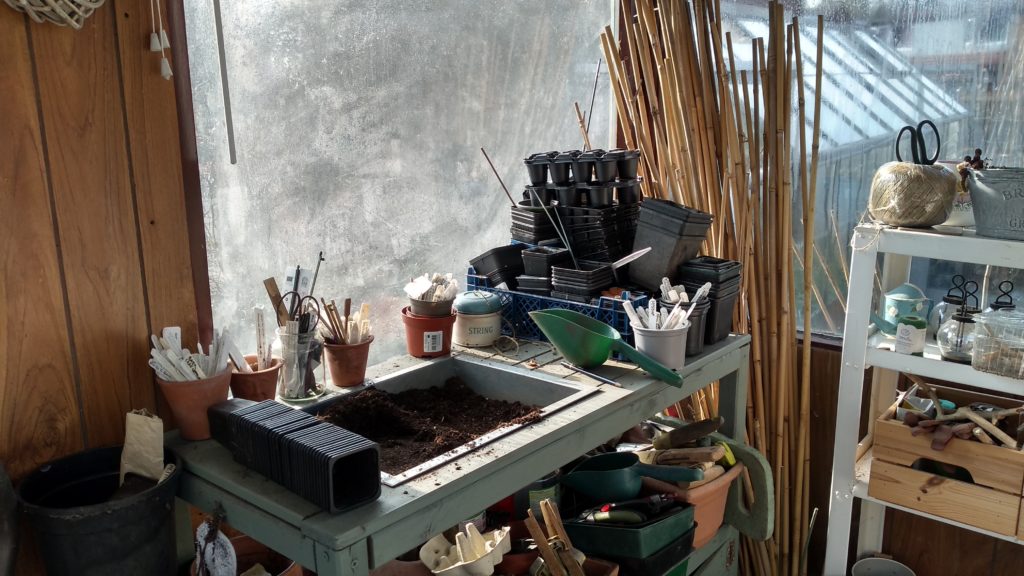 I love the fact that at this time of year you just feel like it's a clean slate, wipe out what happened last year, this year you will be on top of it, this year you will have that perfect cutting garden! Weeds will be culled, seeds will be sown in succession and pricked out at the optimum time, you will label all your trays meticulously so that you don't end up planting a vibrant pink Cosmos in your white border, the slugs won't eat all your Zinnia seedlings, you will remember to sow biennials when really you are rushed off your feet, the cat won't dig up all your newly planted Rudbeckias, you will pinch out your seedlings at an early stage (when it feels so so wrong) to enable you to get sturdy plants, you will pinch out the tendrils on your sweet peas to stop them distorting your beautiful long flower stems, you will stake and support your plants before they collapse and you will keep deadheading to keep everything flowering for as long as possible. This year will be perfect*!
*it never is but you can pretend it will be.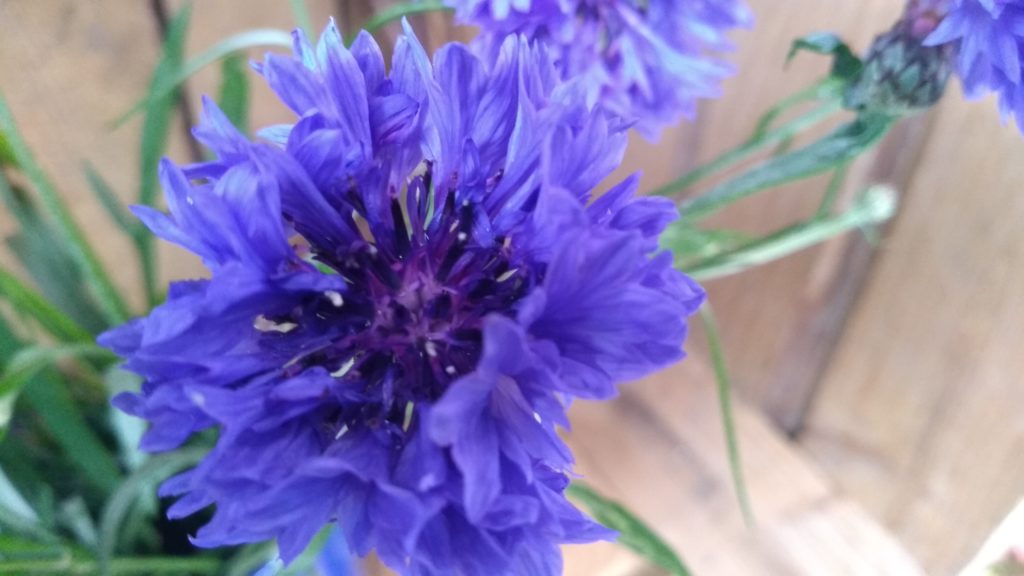 I love to plan ahead, think about what I would like to grow, about what colour combinations I'd like to try and where I'd like to grow them. Last year we had some new raised beds made in the garden but we didn't finish filling them with soil and compost until May time so my cut flower plants just went in anywhere as soon as I had room. So this year I'd like to plan a bit better. My Cobaea got planted in a spot with too much shade so didn't start flowering until November so I've got my eye on a sunnier spot this year.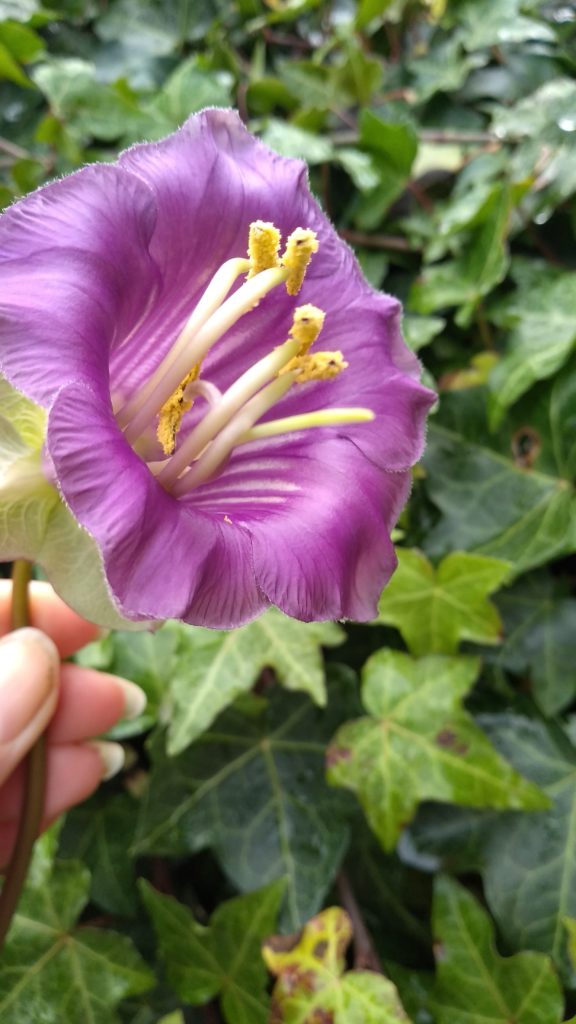 So what to grow this year, this is the fun bit, but it's a good idea to look back and see what did well, what failed, what grew bigger than it said on the seed packet, what didn't work as a cut flower or what you could have done with lots more of. Get out your seed boxes, see what seeds you have left, get rid of any you don't want to grow again, make a list of what you are low on. Look back at your photos, look at your diary, and see what you should have sown earlier or later or in larger amounts.
For me, I had good success with Phlox 'Sugar Stars', it was slow to get going and I've learnt you have to keep pinching it out to get long stems. But it last ages in a vase and has such a delicious sweet scent.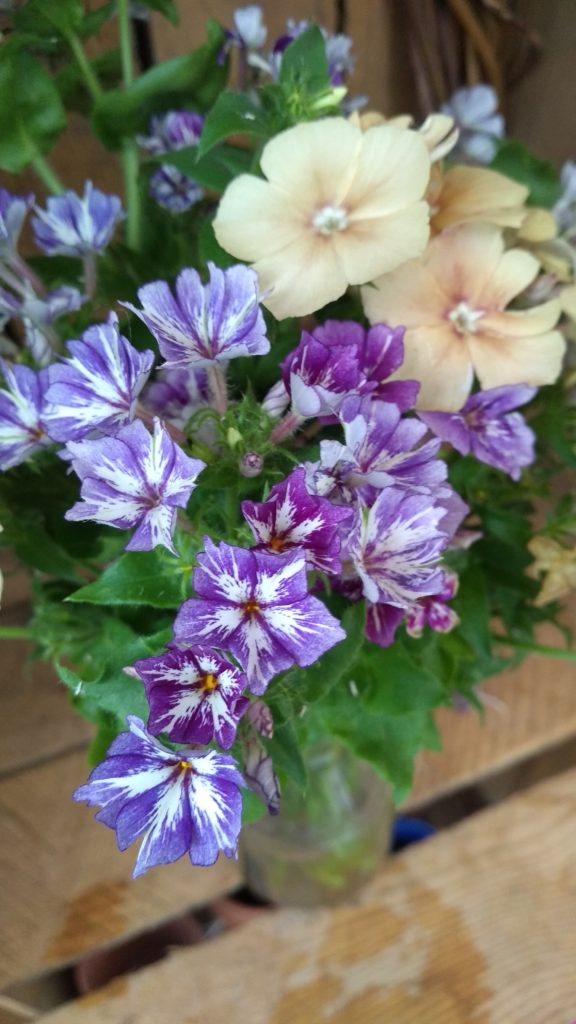 The Cosmos this year were fabulous. I grew four varieties 'Purity', Sensation', Fizzy Rose' from Higgledy garden and a new variety called 'Apricotta' which was just as good as the other tried and tested varieties.
I need more sunflowers in my life, You can't beat 'Vanilla Ice' such a perfect size for cutting and a lovely pale yellow which goes well with lots of other colours.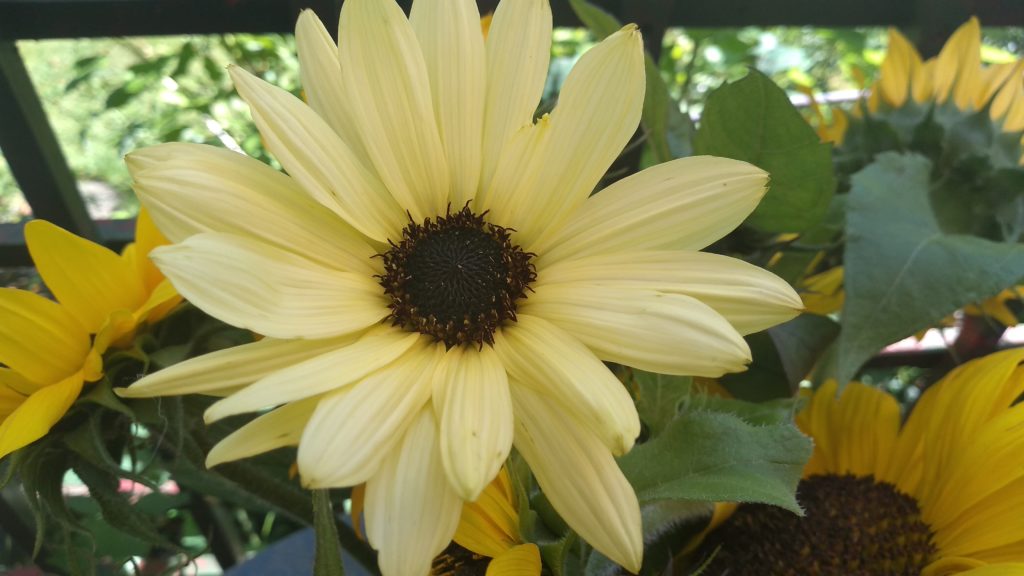 Think about what would you like to experiment with, any new varieties? I'd like to have a proper go at Amaranthus Red and Malope 'Vulcan' some vibrant colours. Plus properly master Zinnias, I had a few last year but I need more of that zing in my life, some acid greens from Dill and Nicotiana 'Lime', maybe some Cornflower 'Black Ball' as a dark contrast, what about some Calendula 'Art Shades' for a contrasting orange vibe and some Cerinthe which I love for filler foliage. Ooh my mouth is watering.
Or maybe a romantic pastel combination Corncockle, Larkspur for spiky flowers for contrasting flower shape, long flowering Cosmos 'Fizzy Rose', pale yellow Calendula 'Ice Maiden', the pastel dolly mixture colours of Nigella 'Persian Jewels and Ammi visnaga for that feathery foliage and white flowers. Ah a calming combo.
So embrace the dark and cold days, get a cup of tea and plan for a colourful summer. Browse through seed catalogues, look on the Higgledy Garden website and dream……