Blimey its been a long winter! But there is promise, on a beautiful drive into my other workplace at Bluebell Cottage nursery this week I saw my first Swallow of the year on the phone line on Lodge Lane. But one Swallow doesn't make a summer and since then its been hailing, torrential rain and blowing a gale!! I'm fed up of wearing a million layers to work. But dare I say it things might be about to change and we might get some sunshine next week that we well and truly deserve.
But there is a seed that you can sow now that is guaranteed to bring some sunshine into your life. The sunflower, it is an icon of a flower, it has its own emoji, a subject of great art and everyone recognises it. It is also really easy to grow and a great first time seed to get children and adults growing. In flower they are much loved by bees and other insects and once set seed they are fantastic food for birds or harvested for yourself to eat!
Helianthus annuus is the latin name and this is derived from the greek word, 'Helios', for sun and 'anthos', for flower. The flowers adjust themselves through the day to follow the sun, a true sun worshipper. They come in all shades of yellow, through to orange, reds and into deep dark browns. Some grow to towering proportions and some are bred to be short (don't quite get these ones myself but it takes all sorts!).
They are not hardy and so are best sown outdoors once the risk of frost has passed. But they can be a bit susceptible to slugs and snails and need keeping an eye on if sown directly so I tend to sow mine in pots. The seed is a good size and nice and easy to handle and you can just sow one to a pot or module and put on a windowsill or a greenhouse and they will soon germinate.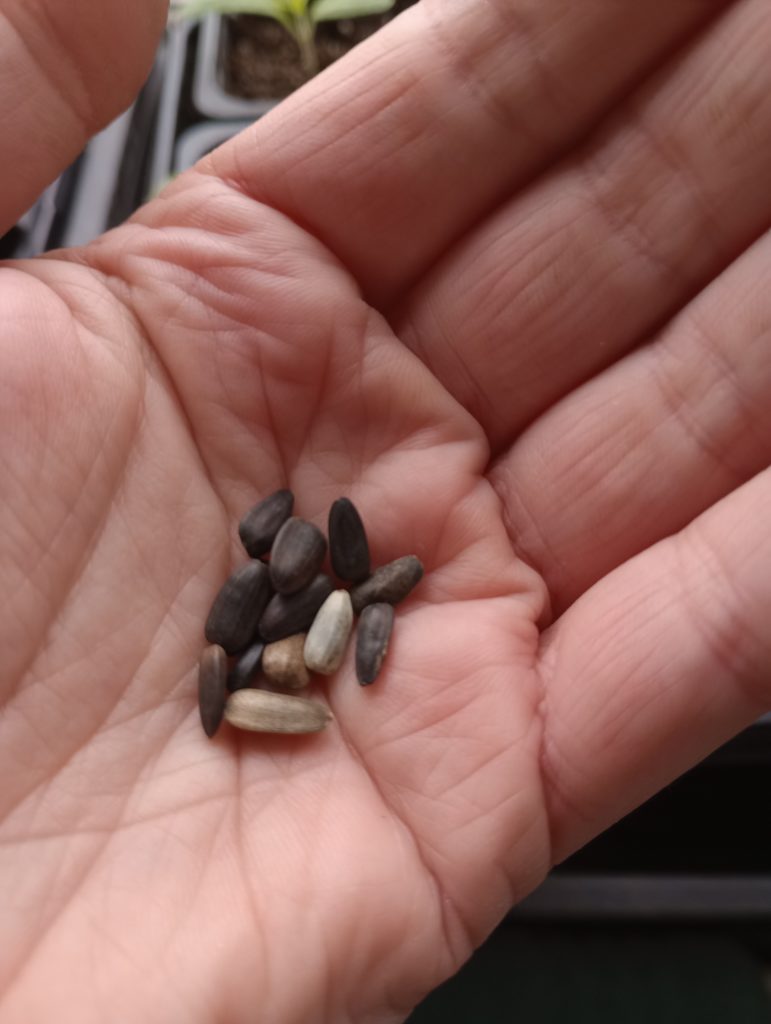 Once germinated they will grow nice and quickly and may need potting on again so that they keep getting bigger. Then they can be planted once the frosts have passed. The big tall varieties will need some staking with a bamboo cane or Hazel rod. Then you can have a competition with your friends about who has the tallest. But if like me you want to grow your sunflowers for cutting then you need to select particular varieties that are branching or bred for cutting.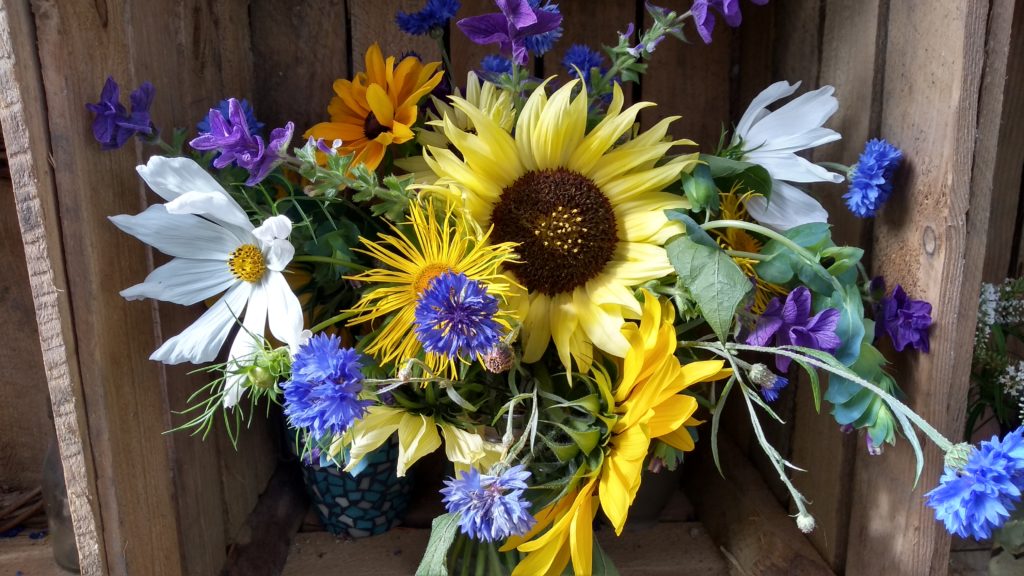 At Higgledy Garden there are 5 different varieties available 'Moonwalker' a classic sunflower but with a nice warm yellow flower. 'Valentine' and 'Vanilla Ice' are both a nice classy pale yellow colour, with Vanilla Ice being a slightly smaller flower that is very easy to mix in with flower bouquets.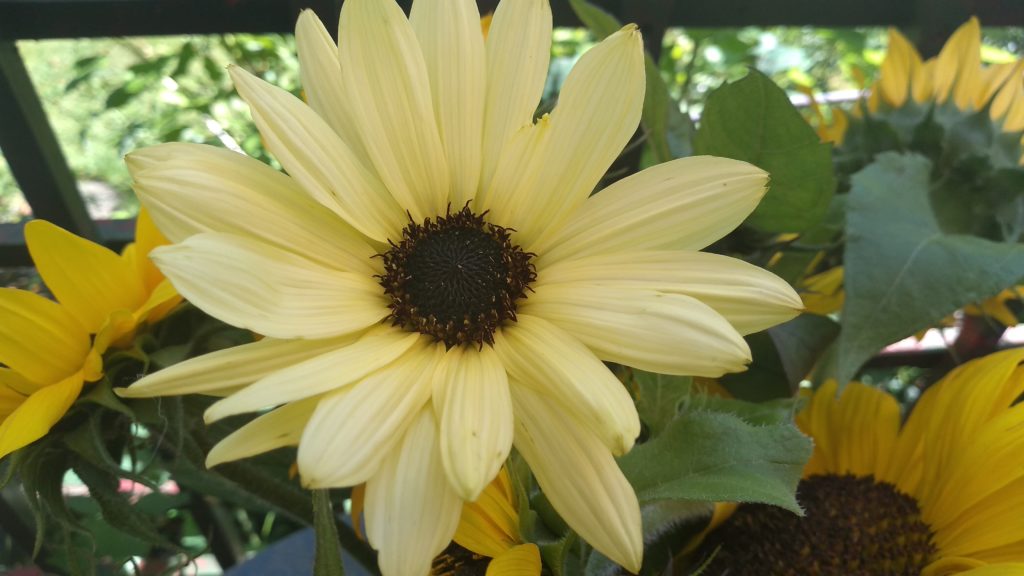 'Harlequin' was a revelation to me when Ben grew it on his plot at Bluebell cottage a couple of years ago. It is a truly branching variety and I swear one plant had about 20 stems on it for cutting so it can take up a bit of space and that needs to be taken into account.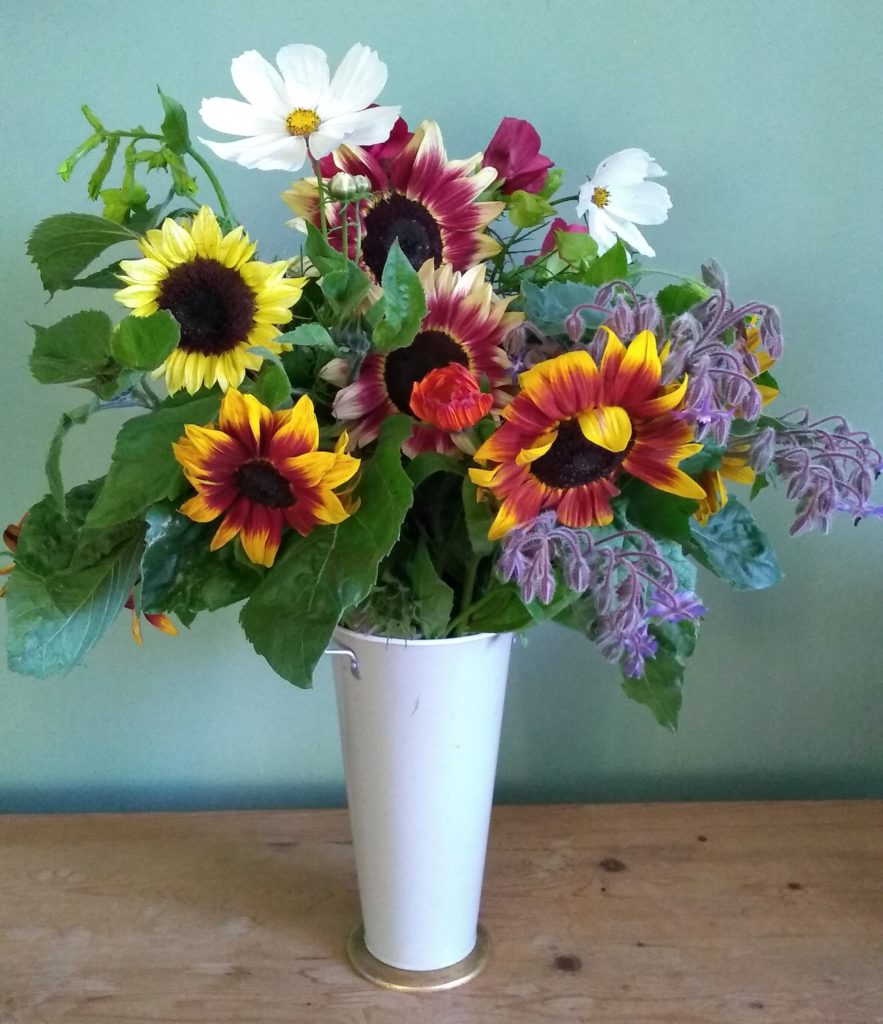 This year we are stocking a new variety called 'Red Sun' which looks a lovely warm red colour, which I'm looking forward to trying.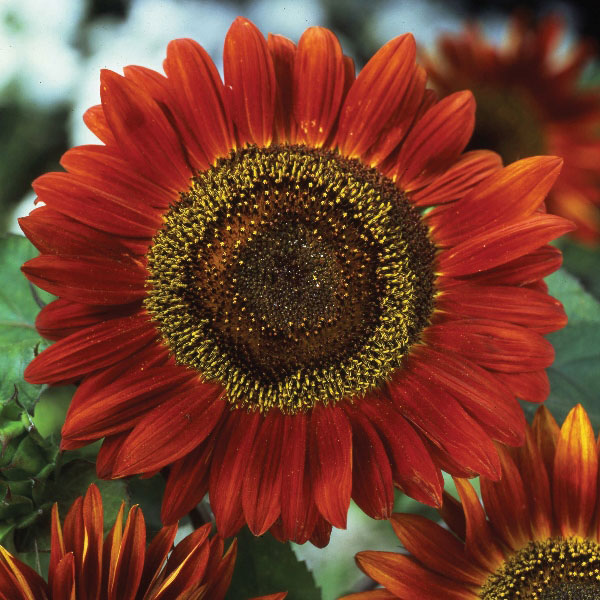 They will flower through the summer if you keep cutting them, or deadhead to keep them flowering but  then at the end of the year its good to let them go to seed for the birds. Though I also had squirrels climbing up mine and swinging from one sunflower head to another last year!
The sunflower, it sure is a flower that is certain to bring some joy into your life and a smile on your face.
Happy sowing with little Jed in the potting shed.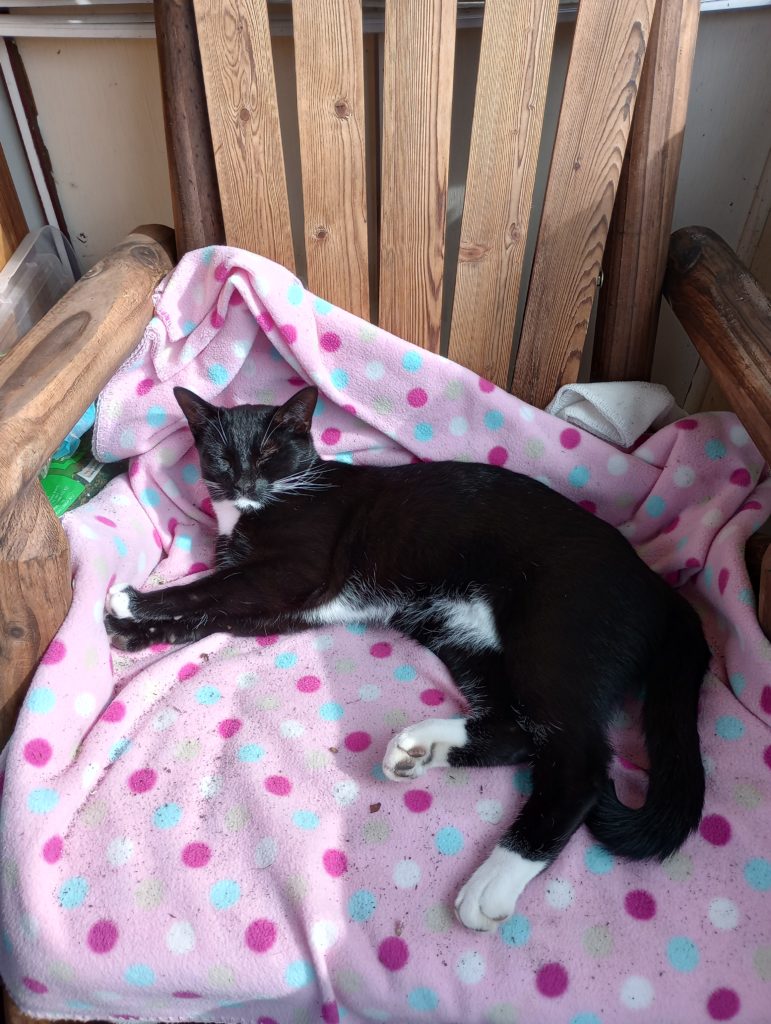 Higgledy Anne
(I'm on instagram anne_hinks and on Twitter Anne Hinks if you fancy a follow)