It's day four of the "colour wheel grow along" (a mini blog series where I share what flowers I will be growing in an individual colour each day for 8 days). And today I'm focusing on the colour white! I love white flowers as they look super luxurious, as just one colour mixed together, but also because they work with every single colour!  Adding light to a bouquet and lifting it. I find white flowers incredibly versatile and will often use white flowers as a filler to most of my arrangements. In fact I love white flowers so much I had a real struggle just deciding on just three varieties to grow. After much deliberation, I finally settled on the three I'll be growing.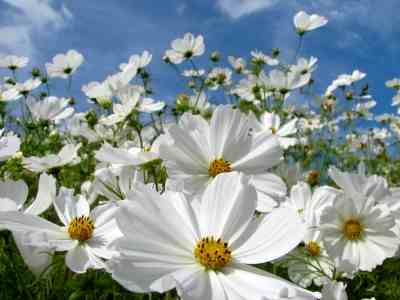 They are the wonderful filler that is Ammi Majus, the fantastic productive super cropper cosmos purity and a new one for me, Nicotiana white trumpets!
Now I am really excited to try Nicotiana White trumpets, I've never grown it before but I've seen that Mr. Higgers has and I think it looks blooming marvellous, great big ethereal blooms growing up to 150cm with a knock out evening fragrance, it sounds positively wonderful! I'll be going for my usual sowing method of sprinkling the seeds into my container on my windowsill, onto pre-watered compost, covering it lightly with a little more compost and then doing a prayer and a garden dance to the plant gods that they will germinate. (This method has proved very successful with many seeds so I'm hoping these will receive the same plant god blessings!)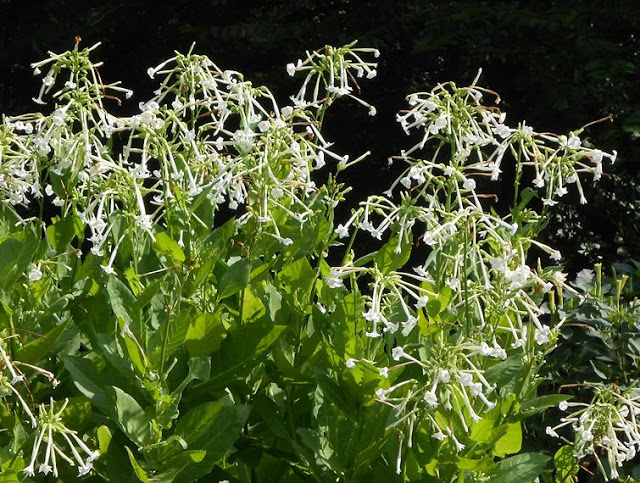 Next up is the wonderful Ammi Majus, a wonderful frothy filler that is adds a gorgeous vintage lace feel to arrangements. It offers real vintage glamour, you'll feel like Dita Von Teese herself! Super easy to grow just push the seeds lightly into your container of pre – watered compost, cover and sip your favourite vintage cocktail as you wait for them to grow!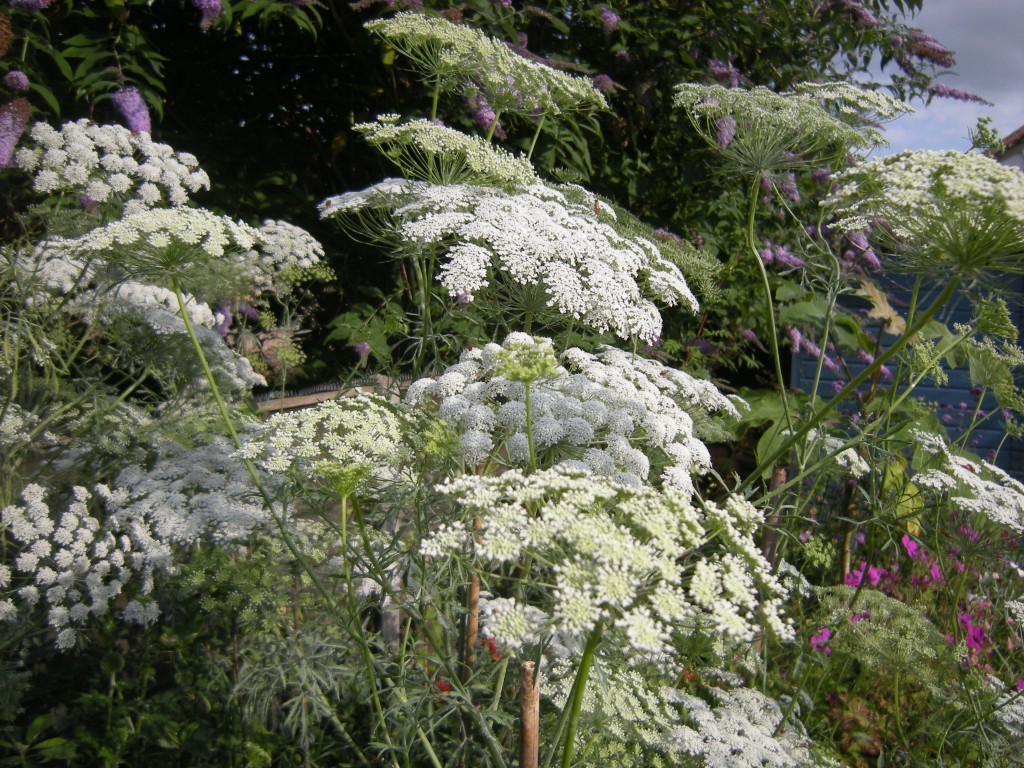 And lastly the absolute top white flower star that is cosmos purity! Possibly the queen of cut and come again flowers, the more you cut, the more and more they will flower. Giving you buckets and buckets of wonderful white flowers, and I also like to use the buds and greenery as a foliage too, it's much cheaper than a lot of foliages plus you get the added bonus of a flower popping up a few days later when the bouquet has matured. Wonderful! If I could only grow one white flower this would surely be it! Sow onto moist compost, add a sprinkling of compost to cover and wait with eager anticipation for one of the most productive annuals you can grow!
Happy sowing!